Literature Request Form
The literature request form is a way for participants in the Community College Alliance to order supplies and information for their students, faculty and staff. Once the request has been submitted, the information will be mailed out within one week to the specified address.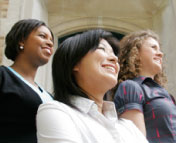 Ready to start an application?
Franklin's student-centered philosophy is one of the many reasons so many students choose us!
START YOUR APPLICATION