Events
Franklin University Events
Start to Finish: An Express Admission Event
Start to Finish is an admission event that centralizes important University resources to help you complete your Franklin University Admission Application and get registered for the Fall 2017 term.
Complete your transfer credit evaluation
Get help with your FAFSA from Franklin's financial aid counselors
Take any necessary placement tests
Be registered for Fall 2017 classes
Receive a book voucher (up to $100) to the University Bookstore toward your textbooks for the Fall 2017 term
Have your $25 Registration Fee waived
Take advantage of extended Bookstore hours and purchase your books and supplies
_________________________________________________________

Online Information Sessions
Date
Event / Location
Time
No information sessions scheduled at this time.
Please check back for updates.
_________________________________________________________
Open Houses
Meet our experienced faculty members who practice what they teach
Find out about the many learning resources available to you
Learn about financial aid options available to you
Discover how you can earn your degree without interrupting your life
Date
Event / Location
Time
No open houses scheduled at this time.
Please check back for updates.
Find out how Franklin University passes the test for adults looking to earn a degree while balancing other commitments. Through our self-guided Online Open House, you can explore Franklin at your own pace. Hear Franklin alumni talk about their experiences at Franklin and the impact their Franklin degree has had on their life.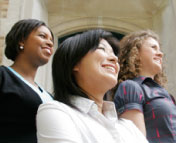 Ready to start an application?
Franklin's student-centered philosophy is one of the many reasons so many students choose us!
START YOUR APPLICATION