We're Sorry
There was an unexpected error with the form (your web browser was unable to retrieve some required data from our servers). This kind of error may occur if you have temporarily lost your internet connection. If you're able to verify that your internet connection is stable and the error persists, the Franklin University Help Desk is available to assist you at helpdesk@franklin.edu, 614.947.6682 (local), or 1.866.435.7006 (toll free).
Just a moment while we process your submission.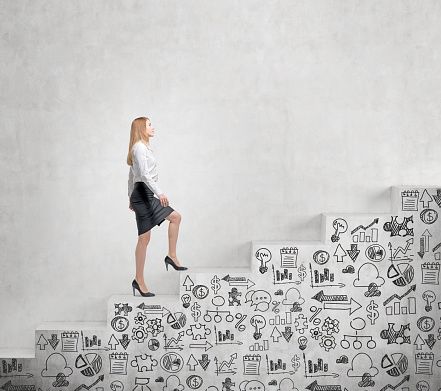 How to Get Into Grad School: A Crash-Course for the Busy Professional
If you feel stuck in your career, graduate school may be a strategic move to advance your career prospects.
In many high-earning professions, the degree is table stakes for earning certain titles and positions. In other fields, the degree is not mandatory, but it has serious potential to increase your earning power. The degree can also help favorably position you for an internal promotion or an external career move.
While that all sounds good, many business professionals feel anxious at the mere thought of grad school. It can seem a daunting process. From researching programs to applying to attending—each step feels like a lot of work.
While true that the process is time intensive, the payoff is worth it. The key is to navigate the process effectively and proactively.
Here's our step-by-step guide to help you find and apply to your desired grad school program.
Step 1: Meet the Basic Requirements
To get into a graduate program, you need to have established success at the undergraduate level. These are the first things program directors look for in a candidate:
Bachelor's Degree. In nearly all circumstances, you will need to have earned a bachelor's degree from an accredited institution or a comparable degree from a foreign academic institution.
Minimum GPA. Most institutions require that you completed your bachelor's with a 2.75 or above GPA.
If you pass the basic requirements test, it's time to get serious about your grad school application process. And, yes, you need to build a plan.
Step 2: Set Proper Expectations
This isn't an overnight decision to be taken lightly. We're talking about a move that can increase your earning power and earn you a corner office. Choosing a master's program requires a variety of steps, multiple inputs and substantial time.
Some key things to keep in mind early on:
Give yourself plenty of time to research. It's best to start as early as possible – many prospective students begin nine to 12 months before the first application deadline. Some programs have as little as one application deadline per year, so it's important to research that deadline as soon as possible. On the other hand, many programs have multiple start dates and accept applications year round for those who wish to get the ball rolling a little quicker. However quickly you plan to apply, make sure you're not cutting corners whenever possible.
Don't rush the application process. There are a few steps in the application process. You'll want to give yourself enough time to realistically gather transcripts, fill out applications, and compose a winning admissions essay. While it varies by student, it can take anywhere from 1 to 4 weeks to complete the application process. Stat on the average time it take?
Plan for rejection. It happens. Programs are competitive and often offer limited enrollment. Don't take it personally, and don't let it surprise you. It's important to have a contingency plan. If you don't get into your school of choice, what's the backup plan? Have a few institutions in mind.
Looking for tools to help you manage this process? Establish milestone dates as calendar events (with reminders) in a Google calendar. Use a task management app (like Todoist) to log your action items and check off accordingly.
Step 3: Master the Standardized Test
The first step in applying for grad school is to find out whether your school requires taking a standardized test. In some cases, as with Franklin, schools don't require the GMAT/GRE if a GPA requirement is met.
There are two types of exams for graduate school admission. If your target school requires a test, you'll want to check with your to see which is preferred. These tests determine your basic eligibility for graduate work—and they are sometimes the first hurdle to cross in getting into the graduate program of your choice.
Pro tip: You can practice for these exams using free or paid tools. Princeton Review has a lot of great resources and content to help you prepare for both the GRE and GMAT.
Step 4: Compile the Necessary Documents
While your GRE or GMAT score is an important metric in your application approval, they aren't the only important thing. Regardless of the program you choose, you'll also need to provide the following during the admission process:
Transcripts. You will need to submit transcripts from the institution where you earned your bachelor's degree, as well as transcripts for any graduate-level coursework. To be considered official, all transcripts must arrive at the schools of your choice directly from your previous institution(s) in the originally sealed envelope. You are responsible for any transcript fees, and should expect to spend $3-10 per transcript. In addition, plan to allow 7-10 days for them to be received.
Letters of Recommendation. Ask three to five credible contacts (not your neighbor, not your best friend, and not your spouse) to write letters of recommendation for you. They should be able to speak with authority as to your character, abilities, achievements and work ethic. You might recruit the following: a general mentor in your life, your boss or superior who supports your growth, a member of a professional organization you're involved with, or a professor from your undergraduate days.
A Résumé. You will likely need to submit an up-to-date résumé as part of the application process. Make sure you're including the most recent information and all relevant content that conveys your professional experience and skills.
With the basics in hand, it's time to get serious about applying to your specific schools of choice—if you have that program identified.
Step 5: Select Your Target Grad Programs
Finding a grad program is about more than name recognition and eligibility. It's about finding the program with the faculty that will deliver the experience and tools you need for your career advancement goals.
You want to consider several key components as you research potential programs:
Career Alignment: Will this program give me the skills and tools I need to make that next career move or adjustment?
Lifestyle Alignment: How will this program affect my current lifestyle? Will it require significant time away from other responsibilities, commitments and hobbies? Or is it adaptive to my already busy and full lifestyle?
Course Design: Ask program directors and chairs about the way their courses are structured. Are you getting insights you can easily and readily apply at work? Advisory Boards are another great resource, as they help shape curriculum to ensure it's relevant and effective.
Faculty Experience: You want to learn from people with real-work experience. Ask about their previous work or industry experience—and how they are staying current with changes, trends and evolutions.
Cost Structure: Know what you're getting into up front—and know the aid, scholarships and additional money available to you.
Resources: You should prioritize institutions that give you competitive resources to help you accomplish your master's.
These are the programs you'll apply to—with these three in mind, it's time to move on to the next step.
Step 6: Apply to Your Target Grad School
With your short list identified, it's time to apply.
Regardless of the institution, you'll follow a similar experience. Your application process typically involves:
An Application. You'll need to complete a simple application (in most cases, you can do this online) detailing your personal information and previous education details. Most schools charge a nominal fee to apply for the graduate program. At Franklin, our application costs $30.
An Admission Essay. Also known as a personal statement, the essay serves as an essential writing sample and provides critical insight to satisfy admission criteria. It can range anywhere from 500 to 2,000 words.
Step 7: Wait for Acceptance Notifications
With your test scores, application criteria, and admission essay submitted—it's time to play the waiting game. It will likely take 30-60 days to hear back from many institutions. If you don't hear from your program of choice in 45 days, it's appropriate to reach out to your admission contact and inquire about progress.
Step 8: Choose the Winning School
If you've been accepted to a couple programs, it's time to narrow down your options.
Talk to people who've gone through the program. Ask your admission contact if they can connect you with a former student.
Schedule a campus visit. This isn't really about seeing the campus; it's about meeting the people who will be teaching you. Make sure your visit connects you with program chairs and professors relevant to your degree. If you're planning on studying solely online, or a visit to campus is unrealistic, ask the admissions rep to help facilitate a phone call or Skype conversation with your program chair.
When to Apply for Graduate School: The Timeline
Ideally, you should plan to give yourself a full year to research, choose and apply to a grad school of your choice.
12 Months Before Enrollment:
Decide type of degree
Determine area of focus
Research schools, programs & faculty
Take test prep courses
11 Months Out:
Select your wide list of target schools
[you can skip the next 3 steps if your schools do not require the GMAT/GRE]
Schedule your standardized tests for later in the summer
Take a practice test to help you establish your study strategy
Study, study, study
10 Months Out:
Narrow down your list of target schools
Request info packets from them
Start drafting your admission essay
Continue studying for your tests
9 Months Out:
Take your GRE/GMAT
Gather your application documentation
Start researching financing options, including scholarships, assistantships and fellowships
8 Months Out:
Meet with professors, advisors and mentors to discuss your statement of purpose/admission essay, and request letters of recommendation
Refine and edit your admission essay
Request transcripts
7 Months Out:
Retake GMAT/GRE (if you need to improve your scores)
Complete admissions essay, and have at least two reliable people review it
Arrange campus visits
6 Months Out:
Apply to schools with early admissions
Verify that your transcripts and letters of recommendation have been sent directly to your target schools, and that they have received them
Make and keep copies of all your applications and supporting documentation
5 Months Out:
Submit applications to schools with later submission deadlines
Fill out your FAFSA
4 Months Out:
Receive and review responses (admitted, waitlisted or denied). Wait until you have received responses from all the institutions to which you applied so that you can make a fully informed decision.
Attend any school interviews that you are invited to
3 Months Out:
Decision time!
Schedule follow-up campus visits to your shortlist if this will help your decision-making process
Accept admission offers
This is critical because applying for grad school is not as easy as submitting an application. You'll want plenty of time both to research your options and to apply to your top schools.
Tying It All Together
Some steps that make up this process might seem intimidating, but don't fret.
To manage your application process, set proper expectations, build a realistic timeline, and start checking items off your list. Navigating the process thoughtfully and effectively will position you as a leading candidate for the program of your choice.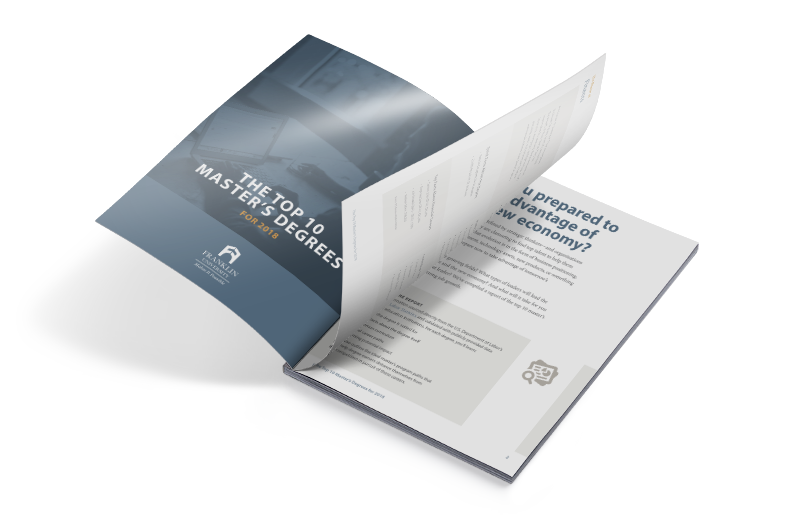 Download Now
Discover 10 of the most in-demand master's degrees based on salary and job growth.