We're Sorry
There was an unexpected error with the form (your web browser was unable to retrieve some required data from our servers). This kind of error may occur if you have temporarily lost your internet connection. If you're able to verify that your internet connection is stable and the error persists, the Franklin University Help Desk is available to assist you at helpdesk@franklin.edu, 614.947.6682 (local), or 1.866.435.7006 (toll free).
Just a moment while we process your submission.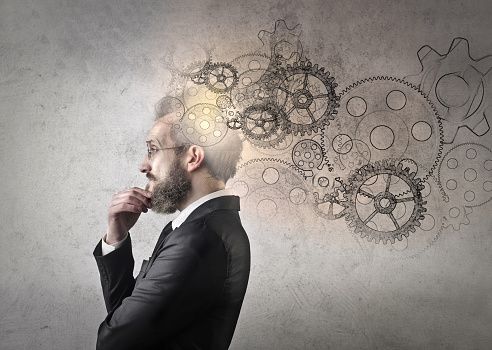 Professional Doctorates: Best Choice for Non-Academics?
There's an old adage that says, "Some things seem impossible until they're done."
At one time or another, this adage holds true for all of us. Perhaps your "impossible" has been traveling to far away places, starting a family, owning a vacation home or rising to a senior level within your organization.
One of the most "impossible" dreams, for some, though, is earning their highest credentials with a Ph.D. or an applied professional doctorate.
But not for you.
We'll venture to say that you're the kind of person whose personal and professional successes prove you can achieve what you set out to-even the so-called "impossible."
As a highly motivated and successful professional and leader in your field, your question is not "Should I earn my terminal degree," but rather, "Is a professional doctorate my best choice?"
While many would argue that the Ph.D. degree is best for those wishing to spend their careers in the academic realm, it's not entirely true. Yes, a Ph.D. is typically a very academically focused degree, with heavy emphasis on generating and publishing new research findings. But a professionally focused, applied doctorate degree can also greatly benefit those wishing to teach in an academic setting.
Further, the applied doctor degree is undeniably a better choice for anyone who desires to become a practitioner-oriented scholar, solving problems to advance organizational goals and address societal issues.
While a Ph.D.'s role is to leverage research to construct new knowledge and theories, the applied doctorate studies existing bodies of research to make sense of, and apply, what's already known to solving a problem.
Both degrees are academically rooted and research-based, yet for non-academics like you, the professional doctorate may be the better choice and here are 4 reasons why.
#1 Motivation
If you're ambitious, driven and want to differentiate yourself from your peers in the workplace, then the applied nature of a professional doctorate program should appeal to you.
This type of degree program helps further your problem-solving abilities through research and testing, which may lead to enhanced career outcomes, including greater status, autonomy and income-earning potential.
Franklin University Provost, Christopher Washington, Ph.D., says, "Most universities do a great job of developing intelligent practitioners at the master's degree level. But I would also say that for executives, senior level leaders and entrepreneurs, there's a better path to support their career development in the course of lifelong learning, and that's a professional doctorate program."
Dr. Washington and others agree that when it comes to hiring and promoting individuals within an organization, a doctoral degree can be a significant differentiator.
"It definitely gets you noticed," he says. "Furthermore, it qualifies you to serve at the highest level with the highest salary."
According to The College Payoff, a Georgetown University report, the higher the degree, the more earning potential. Whereas those who hold bachelor's degrees earn about $2.27 million in lifetime salary, those with master's, doctoral, and professional degrees earn $2.67 million, $3.25 million and $3.65 million, respectively.
#2 Real-World Application
A Ph.D. is a research-concentrated doctorate, designed for anyone wishing to add new research and ideas to their discipline, often within an academic or research setting.
A professional applied doctorate, on the other hand, is equally valuable yet specifically designed for those who want to leverage existing research to solve organization-wide or societal problems.
"We live in an age of 'big data,'" says Dr. Washington. "We need people who can form the questions and make sense of all that data. Competition for customers and economic demands placed on our organizations is greater than ever. Doctorally trained professionals – people who can conduct research, interpret theories, ask and answer tough questions and identify opportunities – can help organizations create a more competitive advantage."
#3 Skill Building
Inquiry-based learning through the right applied doctoral program will involve you, the learner, and lead you to understanding.
This is not just "question-asking" structure, but a means of converting data and information into useful knowledge.
Unlike a typical Ph.D. program, an applied doctorate program should involve you in a process that leads to understanding and the essence of inquiry-based learning.
"Sometimes a small decision can lead to incredible results based on analysis of data," explains Dr. Washington. "The kind of skill set needed in today's marketplace enables people to explore, describe, explain and predict phenomena through the use of research skills. A doctoral program should not only cultivate these research skills, but also help you develop strong relationship skills, connecting you to other intelligent people in order to interpret research and contribute to a body of knowledge."
#4 Working-Person Options
Doctorate degrees geared toward adult learners often are not designed for working professionals. Many are lengthy, years-long programs, that require full-time focus that the working professional simply cannot afford.
And, unfortunately, some programs, also are not designed with completion in mind.
"It's a pressing national issue that many doctoral programs do not graduate their students," says Dr. Washington. "Just a few years ago, completion rates were hovering at 50 to 55 percent, depending on the field. It wasn't uncommon to hear academic instructors tell doctoral students, 'Look to your left. Look to your right. Half of you won't finish this program.'"
The good news is that newer doctoral programs are structured not only to cultivate a community of scholar-leaders but also to boost completion rates through such program design components as:
• Transfer credits
• Embedded dissertation work
• 1:1 academic advising and mentoring
• Peer-centered learning communities
• Convenient online doctoral program classes
Read this to learn more about how to choose the right doctoral degree program for you.
Download Now
How to Complete Your Doctoral Journey
Discover common pitfalls and the 5 key metrics that will help you finish your doctorate degree.