We're Sorry
There was an unexpected error with the form (your web browser was unable to retrieve some required data from our servers). This kind of error may occur if you have temporarily lost your internet connection. If you're able to verify that your internet connection is stable and the error persists, the Franklin University Help Desk is available to assist you at helpdesk@franklin.edu, 614.947.6682 (local), or 1.866.435.7006 (toll free).
Just a moment while we process your submission.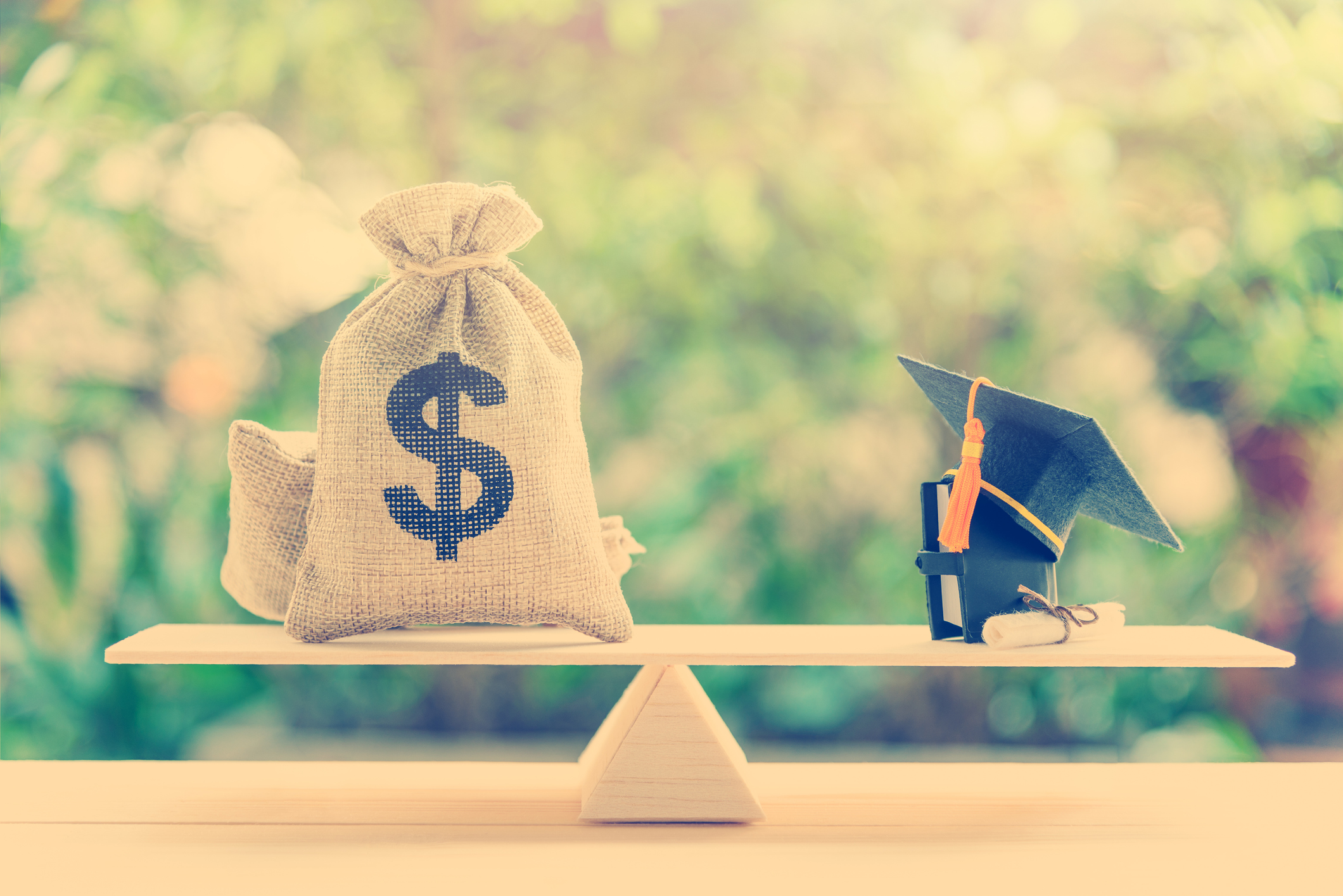 Scholarship Resources to Help You Pay for College
Looking for effective ways to find free money to pay for college?
Maybe you've already gone online to search for "free money for college," "college scholarships for adults," or "comprehensive listing of available scholarships."
The web, of course, is an incredible and robust resource for finding information and resources for going back to college.
But there's a lot of misinformation online, too. (It has been said that "you can't believe everything you read on the internet" for a reason).
This is why we're going to spare you the trouble of sorting through what's real and what's bogus when it comes to finding scholarships that might be a good fit for you and your situation.
So without further ado, here are four resources for finding scholarships to help pay your college tuition:
Resource #1: Federal Student Aid Scholarship Listings & Information
Scholarships are gifts that don't need to be repaid. Lucky for you, the federal government has all the information you need about what kinds of scholarships are available to you, how to find them, how to apply, when to apply, and whether or not a scholarship will affect your other financial aid. Visit http://studentaid.ed.gov for more information.
Resource #2: Your State Government
Your state government likely has online resource(s) in place that will provide information about grants, scholarships, and other financial aid available from the state for college students. These online resources often include federally-supported state programs. For a listing of state-based scholarship and grant resources, you'll want to visit the State Grant Agency at ED.gov.
Resource #3: The U.S. Department of Labor's Scholarship Search
Use this search engine to look through more than 7,000 fellowships, loans, scholarships, and other financial aid opportunities. Slice and dice your search by level of study, state of residence, various affiliation types, and different award types.
Resource #4: Scholarships & Grants From the College You Want to Attend
It is often the case that colleges fund scholarship and grant programs with their own monies. To find out what might be available to you, visit the college website and search for financial aid, scholarships, and grants. See what you can find online, then supplement that information by getting in touch with a financial aid advisor at your school. They can point you in the right direction – it's their job.
Finally, it's important to avoid online scams when researching different financial aid options. The federal student aid office offers some good advice relative to avoiding scams that is definitely worth checking out. While you're at it, here's some quick links to PDF documents that can help you avoid trouble:
Do you have any tips for finding scholarships or grants? If you do, please share them in the comments section!
Download Now
Where to Find Free Money to go Back to School
Learn how to get grants to cut college costs.