We're Sorry
There was an unexpected error with the form (your web browser was unable to retrieve some required data from our servers). This kind of error may occur if you have temporarily lost your internet connection. If you're able to verify that your internet connection is stable and the error persists, the Franklin University Help Desk is available to assist you at helpdesk@franklin.edu, 614.947.6682 (local), or 1.866.435.7006 (toll free).
Just a moment while we process your submission.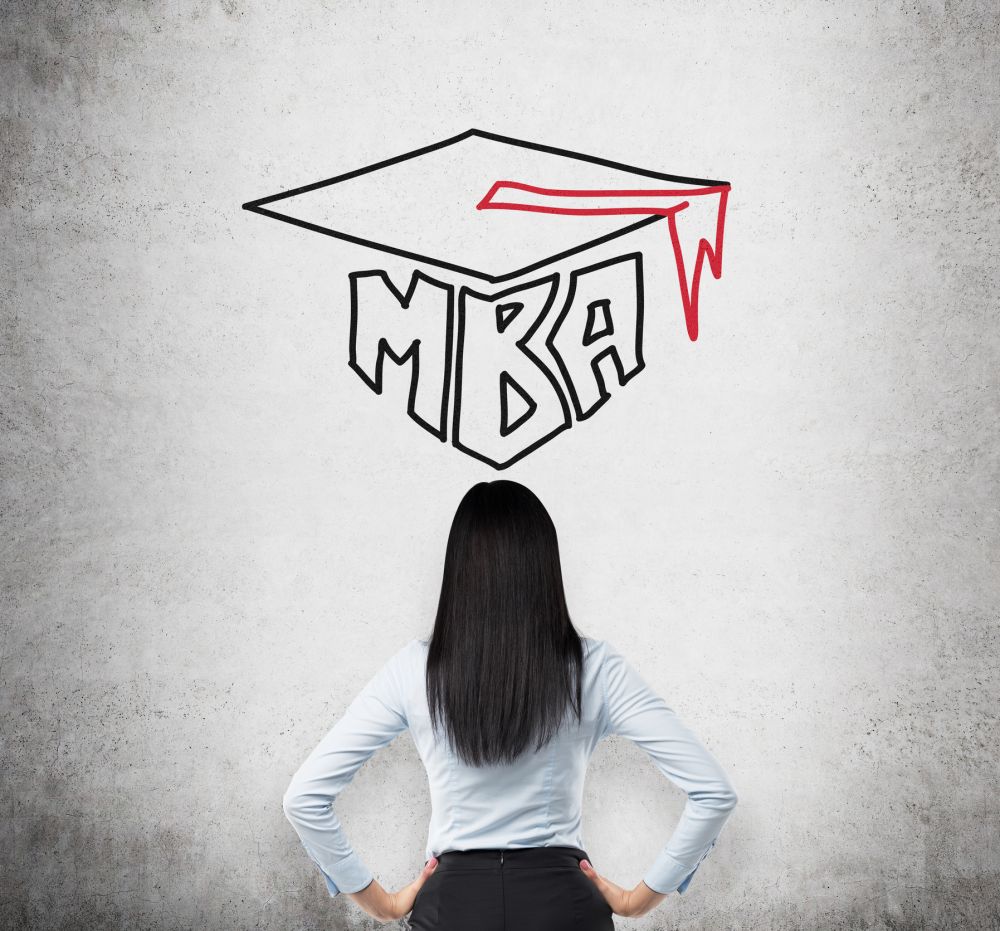 Which MBA Program is Right for Me? 4 Things You Should Consider
Of all the MBA programs, in all the towns, in all the world, which one is right for you?
Well, in the immortal words of renowned actor Humphrey Bogart, the right MBA program should be "the beginning of a beautiful friendship."
Huh?!
That's right. Your future MBA program is a lot like a beautiful friendship.
Think about it.
Like a friendship, an MBA is something you get to choose.
Like a friendship, the best MBA program helps you grow and change for the better.
And like a friendship, the right MBA program adds to your life – not detracts from it.
So, you're probably wondering, "Which MBA program is right for me?"
Here are some things you should consider when choosing an MBA program to help ensure that you're enrolling in the one that's best for you.
1. MBA Program Accreditation
Investing 12 months in an accelerated online program (longer for more traditional programs) is asking a lot, so the payoff better be good.
More importantly, it better net you a respected degree with value in the workplace.
To ensure its value in relation to your career, it is always best to choose a quality MBA program. And the best MBA programs start with the best business schools. The best business schools, of course, have an accredited MBA program.
But what is accreditation and, more importantly, why is it important?
At its most basic, accreditation is a methodology for evaluating the quality of a program. There are two main types of accreditation: institutional accreditation and programmatic accreditation.
Regional and national accrediting organizations review entire institutions, while specialized organizations review programs and/or single-purpose institutions.
For example, Franklin University is accredited regionally by the Higher Learning Commission and the University's MBA program has received specialized accreditation by the International Assembly for Collegiate Business Education (IACBE), the leader in outcomes-based accreditation in business.
Other well-respected accrediting bodies include the Association to Advance Collegiate Schools of Business (AACSB), and the Accreditation Council for Business Schools and Programs (ACBSP).
But please do not assume that every program is accredited – they are not. To verify accreditation status, visit the college's or university's website or speak with an admissions advisor.
2. Academic Rigor & Practical Business Experience
An MBA is an MBA is an MBA – or is it?
Let's just say that not all MBA programs are created equal.
Some are narrowly focused on a specific functional area; others are broad-based and designed to extend your reach beyond your current area of expertise toward a more competitive skill set.
With most quality MBA programs, a well-rounded curriculum will include:
Executive Leadership & Business Strategy
Financial Management
Financial & Managerial Accounting
Human Resources Management
Marketing Management
Operations & Project Management
Take a very close look at the MBA program you are considering, from the curriculum to the program outcomes. Some MBA programs offer an integrated program that helps reduce or eliminate redundancies across disciplines.
Then choose the program that has the qualities, characteristics and fit you need to achieve your long-term career goals.
3. MBA Program Flexibility
Whether you're looking to increase your average starting salary, gain insight into international business or move higher up in management, an MBA can help you get there.
But apart from quitting your job and taking a two-year hiatus, the best way to pursue an MBA – if you're a busy working adult – is through an online MBA degree program.
There are many pros and cons of an online MBA program, but suffice it to say that online MBA programs can be faster, more convenient and help you build an international peer network.
Look for a program that offers flexible course schedules, innovative MBA curriculum and a collaborative online environment, as well as one that can broaden your understanding of business while building upon your experience as a working professional.
4. Is an MBA Worth it?
Most people would agree that earning that important three-letter credential, MBA, can put you on a faster, better career track. Here's what an MBA can be worth in terms of employment outlook, job growth and career opportunities. Employment Outlook
Expected growth by occupation ranges from 9.2 percent for chief executives, to 19.3 percent for management analysts, to 22.6 percent for cost estimators.
Job Growth
Job growth should continue with a steady increase.
Beginning in 2012, there were 4.8 million job openings related to business administration.
By 2022, there's expected to be an estimated 5.5 million business administration jobs.
Career Opportunities
Job titles with six-figure salaries? Here are just a few of the potential ones for MBA grads:
Business Operations Manager
CEO
Financial Analyst
General Manager
Management Consultant
Marketing VP
Senior Strategist
Strategic Innovation Manager
So, which MBA program is right for you?
The one that helps put you at the forefront of uncertainty.
The one that helps you achieve your personal and professional goals.
The one that helps you grow your leadership capabilities.
Ready to start on your future today?
Download Now
How to Win The Admission Essay for Grad School
Get effective tips and examples to move your essay to the top of the pile.