Scholarships
Reduce the Cost of Your HR Master's Degree
Qualify for up to $6,000 in scholarship money
Franklin University's Graduate Human Resources Scholarship makes earning a respected master's degree convenient and affordable. Not only can you earn your degree online in as few as 16 months, you can qualify for a $1,000 renewable scholarship that reduces your total tuition costs by nearly 25 percent based on 2016-17 tuition rates.
To be considered for the scholarship, you must:
Intend to complete the master's degree program in human resource management
Have no previously completed graduate coursework at Franklin
Not currently be enrolled in a graduate program at Franklin
Have a cumulative GPA of 3.0 or higher for all previously completed college coursework
The $1,000 award amount will be applied for up to 6 terms consecutively from initial enrollment. You must maintain a 3.0 GPA and complete at least 6 credit hours each term to remain eligible for the scholarship.
To be considered for the Winter 2017 Term, complete the 2016-17 Academic Programs Scholarship Application by Jan. 9, 2017.
Complete your M.S. in Human Resources admission application by Jan. 9 and start classes on Feb. 13.

This feature is intended for Financial Aid questions.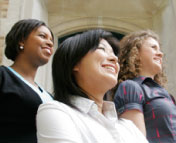 Ready to start an application?
Franklin's student-centered philosophy is one of the many reasons so many students choose us!
START YOUR APPLICATION