Community Resources
Earn your degree with the help of resources established for Military & Veteran students
We recognize that our students have interests and responsibilities outside of the classroom. Perhaps you would like to be a leader amongst your peers and give back to the community. Consider joining a student organization!
And while staff in the Office of Military and Veteran Affairs have the knowledge to support you as you pursue your educational goals, support that extends beyond the classroom will be better provided through community organizations and national resources specifically for military service members, veterans and military family members like you.
Stay connected to the latest information on Franklin University, community resources and events, military and veteran organizations, and government news by subscribing to our OMVA Blog. We post timely information relevant to our military students and their families.
In addition, our list of resources will help connect you to those who can best meet your needs. Be sure to check this page often for upcoming campus events and programs as well as additional resources as they are added. Don't see what you're looking for? Please let us know by emailing omva@franklin.edu.

Date
Event/Topic
Time/Location
Every other Wednesday

Franklin University's Student Veterans of America (FUSVA)
Meeting

This student organization is open to all Franklin students and is an active charter member of Student Veterans of America

e-mail: SVA@franklin.edu

5-6 pm

Main Campus, downtown Columbus, Phillips Hall/Room 121
Resources
The purpose of the Franklin University Student Veteran's Alliance (FUSVA) is to provide military veterans and their families with resources, support and assistance in transition to both higher education at Franklin and the local community.
The goals of FUSVA are to…
Promote communication and interaction among veterans in order to encourage veterans helping veterans.
Sponsor organizational operations that promote veterans helping veterans and social events and networking opportunities that include family, loved ones, and veteran supporters.
Educate the surrounding communities about the special experiences, circumstances, strengths, and needs of military veterans and their families.
Work with the university administration to meet the needs of student veterans.
Provide outreach programs to potential student veterans.
Work with the community and campus veteran service organizations through the Student Veterans of America.
FUSVA is a chapter member of Student Veterans of America. Join now and contribute to this organization! You have the opportunity to impact your fellow student veterans at Franklin and in the local community.
For more information or to express your interest in joining, email sva@franklin.edu
The United States Department of Veteran Affairs mission is to "To fulfill President Lincoln's promise 'To care for him who shall have borne the battle, and for his widow, and his orphan' by serving and honoring the men and women who are America's veterans."
For information on national news, events, special programs and government initiatives for veterans, please visit the United States Department of Veteran Affairs' website.
The Veterans Crisis Line connects Veterans in crisis and their families and friends with qualified, caring Department of Veterans Affairs responders through a confidential toll-free hotline, online chat, or text. Veterans and their loved ones can call 1-800-273-8255 and Press 1, chat online, or send a text message to 838255 to receive confidential support 24 hours a day, 7 days a week, 365 days a year.
For more information on the Veterans Crisis Line, please visit http://www.veteranscrisisline.net/
On November 21, 2011 President Barack Obama signed the VOW to Hire Heroes Act of 2011. The bill provides assistance to the large number of unemployed veterans who are struggling to find employment by giving tax credits to business who hire them.
In addition to employer tax credits, included in the bill is the Veterans Retraining Assistance Program (VRAP). VRAP offers up to 12 months of training assistance to unemployed veterans. The Department of Veterans Affairs (VA) and the Department of Labor (DOL) are working together to roll out this new program on July 1, 2012. To learn more about VRAP and to see if you qualify and to submit an application, please visit http://benefits.va.gov/vow/education.htm.
The following is an excerpt from the President Obama's speech:
"I have often said that the most humbling part of my job is serving as Commander-in-Chief to the world's finest military. Not a day goes by when I'm not awed by our troops, by the strength of their character, and by the depth of their commitment and the incredible sacrifices that they and their families make on behalf of our nation's freedom and security. The men and women of our military don't just fight for each other, they don't just fight for their units or for their commanders; they fight for every single American, for the millions of fellow citizens who they have never met and who they will likely never know.
And just as they fight for us on the battlefield, it's up to us to fight for our troops and their families when they come home. And that's why today is such a wonderful day, because today a deeply grateful nation is doing right by our military and paying back just a little bit of what we owe to our veterans.
Today, the message is simple: For businesses out there, if you are hiring, hire a veteran. It's the right thing to do for you, it's the right thing to do for them, and it's the right thing to do for our economy."(http://www.whitehouse.gov/the-press-office/2011/11/21/remarks-president-and-first-lady-bill-signing)
For more information on the VOW to Hire Heroes Act, please visit the House Committee on Veterans' Affairs website.
The mission of The Ohio Department of Veteran Services is "to actively identify, connect with, and advocate for veterans & their families" with the vision to "make Ohio a place where our past & present military want to call home". The department offers veterans a wide range of support, including benefits counseling services, education, employment services and financial assistance. For information on these and other services provided, including information for your county veteran services office, please visit the Ohio Department of Veteran Services website.
Do you have questions about your veteran benefits? Call 1-877-OHIO VET (1-877-644-6838)
Ohio Department of Veteran Services
77 South High Street
7th Floor
Columbus, Ohio 43215
614-644-0898 | 888-DVS-OHIO (888-387-7317)
ohiovet@dvs.ohio.gov
http://dvs.ohio.gov/
To help Ohio's families find solutions to their temporary challenges, the Ohio Department of Job and Family Services offers a wide range of assistance. Services include unemployment compensation, health care, cash assistance, food assistance, child care, child support enforcement and administration, and employment and training assistance. For more information about these services and how to access them, please visit their website.
To locate resources in your Ohio County, please visit: http://jfs.ohio.gov/County/County_Directory.pdf
Are you a veteran? As part of their implementation of the Jobs for Veterans Act, the Ohio Department of Job and Family services has developed policies and programs to alleviate unemployment and underemployment for veterans and other eligible persons. More information is available at http://jfs.ohio.gov/veterans/
Ohio Department of Job and Family Services
30 East Broad Street
Columbus, Ohio 43215
http://jfs.ohio.gov/
Franklin University is a member of the Servicemember Opportunity Colleges. SOC is for individuals in the armed services who are interested in college but find it difficult to pursue a degree because of problems related to service transfer and meeting degree requirements.
Upon accepting the student, Franklin University acts as the academic repository and counseling/advising agent for the student. During the enlistment period, the student takes college-level courses approved by Franklin faculty to meet the degree requirements. Credits for these courses are added to Franklin University's academic repository.
Coursework taken per the Student Agreement will be transferred to Franklin University according to the SOC Transferability Tables. The Student Agreement allows military personnel to complete a degree even after separation from military service, with the assurance that coursework will transfer to Franklin University.
Franklin faculty participates in the review of coursework for inclusion in SOC category codes, which indicate a transfer guarantee. In transferring credit, Franklin University 1) honors the SOC agreements, 2) requires that no more than 25 percent of the coursework be completed at Franklin, and 3) awards credit based on transfer guarantees in approved SOC categories.
Active duty Army personnel may also qualify to participate in GoArmyEd as described in "Articulation and Transfer Processes and Educational Alliances."

Servicemembers Opportunity Colleges
1307 New York Avenue, NW
Fifth Floor
Washington, DC 20005-4701
202-667-0079 | 800-368-5622
socmail@aascu.org
www.soc.aascu.org
The Chalmers P. Wylie VA Ambulatory Care Center provides veterans with a continuum of healthcare including surgery, diagnostics, fitness and rehabilitation. In addition to the main facility, they have community-based outpatient clinics in Grove City, OH., Marion, OH, Newark, OH, and Zanesville, OH.
Chalmers P. Wylie VA Ambulatory Care Center
420 N. James Rd
Columbus, OH 43219
614-257-5200 | 888-615-9448
http://www.columbus.va.gov/about/
"Military OneSource is a free service provided by the Department of Defense to service members and their families to help with a broad range of concerns including money management, spouse employment and education, parenting and child care, relocation, deployment, reunion, and the particular concerns of families with special-needs members. They can also include more complex issues like relationships, stress, and grief. Services are available 24 hours a day — by telephone and online. Many Military OneSource staff members have military experience (veterans, spouses, Guardsmen, Reservists), and all receive ongoing training on military matters and military lifestyle. The program can be especially helpful to service members and their families who live at a distance from installations."
"Military OneSource is provided by the Department of Defense at no cost to active duty, Guard and Reserve (regardless of activation status) and their families. It is a virtual extension of installation services. Visit Military OneSource today at or call 1-800-342-9647."
MilitaryVALoan.com is a free resource for military veterans researching VA home loans and other mortgage related benefits available to them. It is an independently owned, non-government site offering up-to-date information on current VA mortgage rates, purchase and refinance guides, eligibility information, energy efficiency opportunities, and more.
"Military.com's free membership connects servicemembers, military families and veterans to all the benefits of service — government benefits, scholarships, discounts, lifelong friends, mentors, great stories of military life or missions, and much more."
10,000,000
Military.com has 10 million members.
20,000,000
Search over 20 million records for military buddies with Buddy Finder.
35,000
Search over 35,000 unit pages, find reunions and correspond with old friends.
4,000
Search our database of over 4,000 institutions, and find your school now with School Finder.
1,000
Search over 1,000 scholarships, and find millions of dollars with Scholarship Finder.
To learn more about Military.com and become a member for free, visit Military.com.
The Spouse Channel
Military.com has a site devoted to spouses of military servicemembers. Find resources and information in areas such as deployment, relocation, benefits, careers and social networking all from the perspective of a military spouse. Membership is free! For more information, please visit Military.com/spouse.
Would you like to improve your educational skills? Peterson's Online Academic Skills Course (OASC) for Military Success is designed for individuals in the U.S. military who want to build their reading comprehension, vocabulary, and math skills to pass their exams, excel in their jobs, advance their careers, or continue their education.
A Pre-Assessment will gauge your strengths and areas for improvement
With the Customize Learning Path, you will receive a person set of lessons based on your pre-assessment
The Lessons will engage you with interactive activities, flash cards, quizzes and practice sets
The Post-Assessment will evaluate your progress and gauge your learning
OASC is available for free 24 hours a day, 7 days a week on the web to servicemembers, reservists, National Guard members, civilian employees and their families. For more information and to get started, visit NelnetSolutions.com
CareerOneStop is…
CareerOneStop products include:
America's Service Locator

connects individuals to employment and training opportunities available at local One-Stop Career Centers. The website provides contact information for a range of local work-related services, including unemployment benefits, career development, and educational opportunities.

America's Career InfoNet

helps individuals explore career opportunities to make informed employment and education choices. The website features user-friendly occupation and industry information, salary data, career videos, education resources, self-assessment tools, career exploration assistance, and other resources that support talent development in today's fast-paced global marketplace.

mySkills myFuture

helps laid-off workers and other career changers find new occupations to explore. Users can identify occupations that require skills and knowledge similar to their current or previous job, learn more about these suggested matches, locate local training programs, and/or apply for jobs.

Competency Model Clearinghouse

provides the business community with a means to communicate its skill needs to educators and the workforce system in a common industry-driven framework. The models and other competency-based resources support development of curriculum and increased awareness of careers in high-growth industries.

Worker ReEmployment

provides employment, training, and financial assistance for laid-off workers. The website includes a Job Search tool with job listings for all fifty states updated daily. Users will also find resources for getting immediate help with unemployment insurance, healthcare, and other financial needs; job searching and resume tips; changing careers and understanding transferable skills; and upgrading skills through education and training.

Veterans ReEmployment

is a one-stop website for employment, training, and financial help after military service. The website includes the Military-to-Civilian Job Search tool where veterans and service members can search for jobs based on the skills and experiences they gained in the military. The site also includes tips for job searching and links to national, state, and local resources specifically for veteran job seekers.

Key to Career Success

provides career information and links to work-related services that help veterans and military service members successfully transition to civilian careers.
CareerOneStop
1-877-348-0502 | TTY 1-877-348-0501
info@careeronestop.org
http://www.careeronestop.org/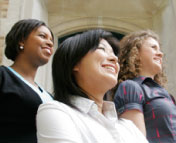 Ready to start an application?
Franklin's student-centered philosophy is one of the many reasons so many students choose us!
START YOUR APPLICATION