Advance with an accelerated online RN to BSN program
Build on your Associate Degree in Nursing or nursing diploma and earn a transfer-friendly B.S. in Nursing (RN-BSN) from Franklin University. Designed to meet the needs of busy RNS, you'll complete your BSN in less than 1 year with nine, 6-week online courses and no required clinicals. 
The baccalaureate degree program in nursing at Franklin University is accredited by the Commission on Collegiate Nursing Education.

Request free BSN information!
We're Sorry
There was an unexpected error with the form (your web browser was unable to retrieve some required data from our servers). This kind of error may occur if you have temporarily lost your internet connection. If you're able to verify that your internet connection is stable and the error persists, the Franklin University Help Desk is available to assist you at helpdesk@franklin.edu, 614.947.6682 (local), or 1.866.435.7006 (toll free).
Just a moment while we process your submission.
Maximize Transfer
Finish faster and spend less by transferring up to 90 credits toward a BSN.
$3,000 Smart Start Scholarship
New students in the RN-BSN program qualify for an automatic $3,000 scholarship.
Real-World Practitioners
Benefit from the experience of healthcare professionals.
Industry-Aligned Curriculum
Learn from a curriculum informed by leading professional standards.
Online Coursework
Balance earning your degree with other work-life commitments.
Hands-On Simulations
Gain practical experience through media-rich virtual activities and gaming.
Choose Franklin's transfer-friendly RN-BSN and you'll get more for your money while you make the most of your time. Complete your B.S. in Nursing online in as few as 12 months with no fees for embedded clinicals, BSN textbooks, e-books and software. 
Affordable Tuition
Affordable tuition rates for the accredited RN-BSN provide value and quality.
Average Transfer Hours
On average, students transfer in nearly 2/3 of the credits required for the BSN.
BSN Cost with Transfer
$8,940
Tuition with Max Transfer
$3,000
Automatic Scholarship
$5,940
Tuition After Transfer Credit + Scholarship
Franklin's generous transfer policy, competitive tuition rate + Smart Start Scholarship put your RN-BSN within reach.
Partner? Pay Less.
Search below to see if you could save tuition through an employer or professional organization partnership.
$35,760
Total Tuition
(After Partner Discount)
CCNE Accredited Nursing Programs
The Bachelor of Science in Nursing, Master of Science in Nursing, post-graduate APRN certificates, and Doctor of Nursing Practice programs at Franklin University are accredited by the Commission on Collegiate Nursing Education.
About the Nursing Program
Franklin's School of Nursing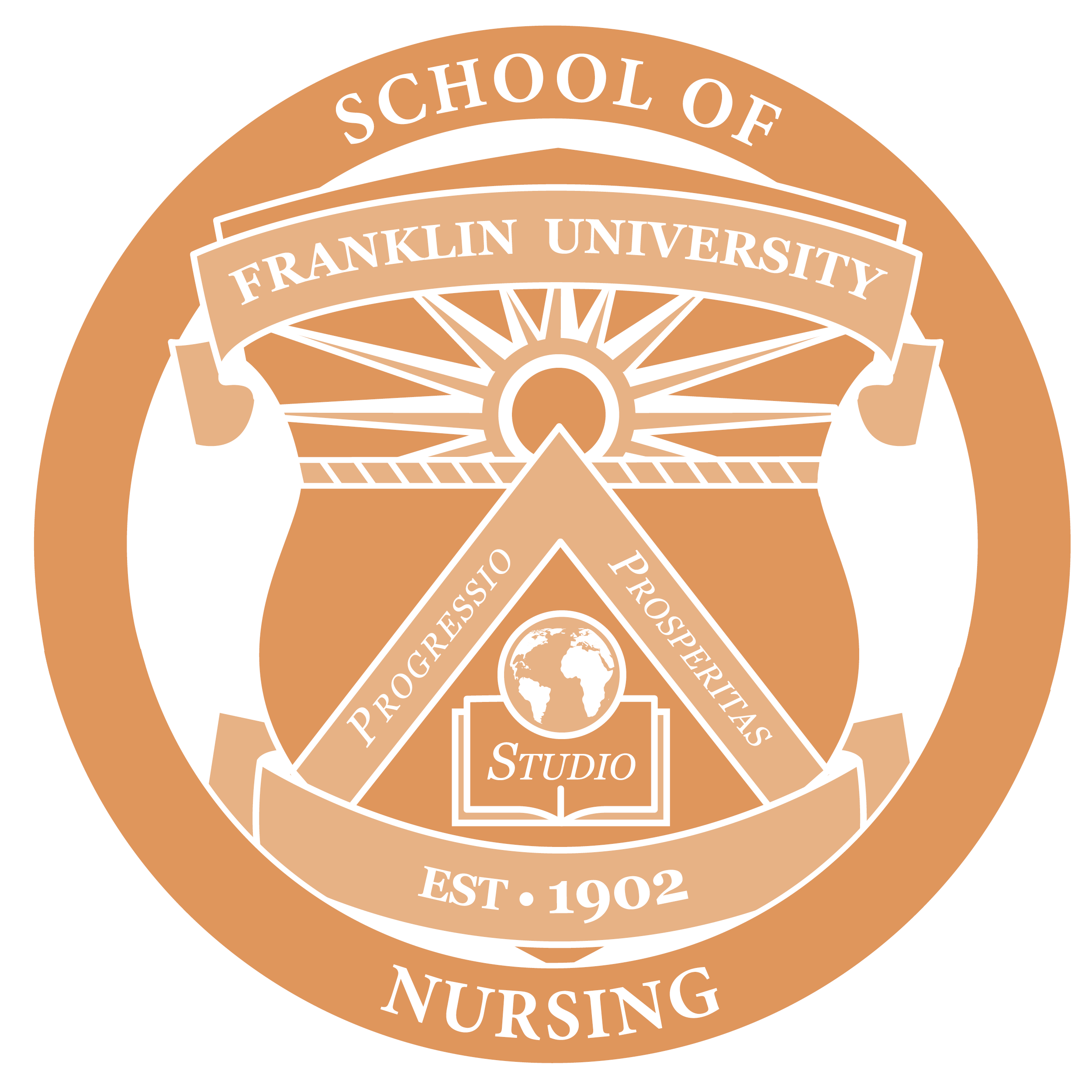 Supporting Ambitious RNs Driven to Do More
Because you do so much for the betterment of others, Franklin's School of Nursing goes the extra mile for you. Experienced educators, clinicians and leaders, our faculty members nurture students while providing them with the robust learning experiences needed to meet the challenges - and reap the rewards - that accompany an ever-changing career in nursing.
Learn More