Academic Advising
Your Academic Advisor serves as your personal contact from your first class all the way through graduation. Your Advisor can help you with a host of helpful services.
Academic Advising Mission Statement
Franklin University's academic advising is accessible, timely, and student centered. Using an integrated approach, our professional advisors advocate for and encourage students as they attain personal and educational goals. In collaboration with the University community, we teach our students to connect with available resources in order to foster a culture of success.
Academic Advisors can assist you with:
Understanding administrative processes and academic programs
Exploring options regarding majors and potential careers
Course scheduling
Creating a tentative Personal Education Plan upon request
Referring you to other resources or University offices like Financial Aid
Reviewing your academic progress, course selection, and graduation requirements
Deciding whether to take classes on campus or online
Finding answers to questions by promptly responding to email and phone inquiries
Understanding your Academic Evaluation
Developing goals to assist you with overcoming obstacles toward your success as a student
Appointments, Hours, and Contact Information
New students registering for the first trimester should call 1.877.341.6300 or email info@franklin.edu for more information.
You can meet with your Academic Advisor in person or over the phone by calling 1.877.341.6300 to schedule an appointment.
What to Bring to Your Scheduled Appointment:
Student ID
Any related documentation (advising sheets, degree audits, personalized education plans, etc.)
List of questions
Main Campus Advising Hours & Information
Paul J. Otte Center for
Student Services
331 E. Rich St.
Columbus, OH 43215


Building Hours:
Monday - Thursday 8 am-7 pm
Friday 8 am-5 pm

Undergraduate Academic Advising
1.877.341.6300
614.797.4700
advising@franklin.edu

Please call to schedule an appointment with an Undergraduate Academic Advisor.
Graduate Academic Advising
1.877.341.6300
614.797.4700
graduate.advising@franklin.edu

Please call to schedule an appointment with a Graduate Academic Advisor.
Office of Military & Veteran Affairs
1.877.341.6300
614.797.4700
omva@franklin.edu

Please call to schedule an appointment with an Academic Advisor & School Certifying Official.
Office of International
Services & Programs
1.877.341.6300
614.797.4700
oisp@franklin.edu
Please call to schedule an appointment with an International Student & Scholar Advisor.

The advising appointment information above is for our main campus location in downtown Columbus, Ohio. To find hours and contact information for other Franklin University locations, please visit the locations section of our website.
Select Saturday-Advising
December 9, 2017
9:00 am -1:00 pm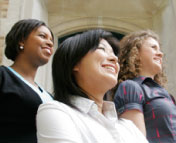 Ready to start an application?
Franklin's student-centered philosophy is one of the many reasons so many students choose us!
START YOUR APPLICATION