FlexFIT=Your MBA on Your Terms
Acquire foundational business knowledge to guide day-to-day decision making from a healthcare administration perspective with Franklin's MBA with a Specialization in Healthcare.
Get the knowledge to achieve your career goals in a way that fits your budget – and your – life with Franklin's FlexFIT MBA.
FlexFIT solves the challenge of how busy adults like you can balance work responsibilities, personal obligations and life outside the classroom. You choose your path and your pace based on your Finances, Interests and Time. 
Lower the cost of your MBA with Franklin's Tuition Guarantee and tuition discounts through employers and professional organizations.
The Tuition Guarantee locks in the cost of your degree from Day One through graduation, while Franklin's partnerships with employers and professional organizations qualify you for tuition discounts and other cost-saving benefits.
Request Free MBA-Healthcare Information!
We're Sorry
There was an unexpected error with the form (your web browser was unable to retrieve some required data from our servers). This kind of error may occur if you have temporarily lost your internet connection. If you're able to verify that your internet connection is stable and the error persists, the Franklin University Help Desk is available to assist you at helpdesk@franklin.edu, 614.947.6682 (local), or 1.866.435.7006 (toll free).
Just a moment while we process your submission.
MBA Healthcare Benefits Overview
Your Best Value MBA-Healthcare
Choose Franklin's MBA with a Specialization in Healthcare and get a high-quality degree that fits your life and your budget. 
Affordable Tuition
$24,120
TOTAL PROGRAM TUITION
Get ahead without going broke.
Finish at Your Pace
Balance your education with your life.
Tuition Guarantee
Inflation-proof your degree cost by locking-in your tuition rate from day one through graduation.
Highly Recommended
97% of graduating students would recommend Franklin to their family, friends and/or colleagues.
Source: Franklin University, Office of Career Development Student Satisfaction Survey (Fall 2021)
×
Hear What Our MBA Graduates Are Saying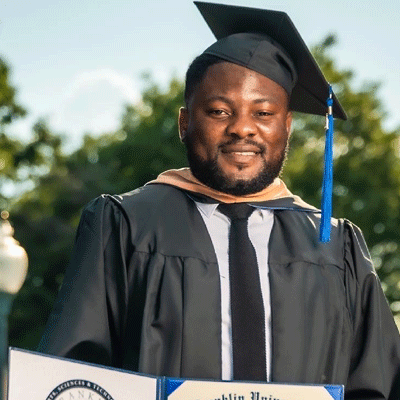 Elliot O.
Master of Business Administration '21
"With this accomplishment, the sky is my limit!"
Jeremy, MBA '11
Ohio National Guard Veteran
"I chose the MBA at Franklin for a number of reasons, but one area that stood out was the support team available to me and the assistance and flexibility they provided. As a full-time Army Guard member I could be called for an emergency at a moment's notice, and I was confident Franklin would work with me as to not disrupt or set back my education."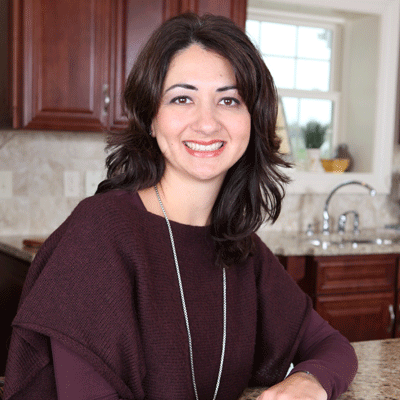 Matina, MBA Graduate
"Earning my MBA helped me build credibility when managing people older than me, but the biggest thing I got from my MBA was confidence."
Matt, B.S. '16 + MBA '18
U.S. Army Veteran
"I started my degree online at Franklin while I was still enlisted. Franklin accepted my previously earned credit and made the transfer process easy."
Nathan, MBA '20
"A dream come true for me! Dreams can come true if you work hard and set your sails toward the goal."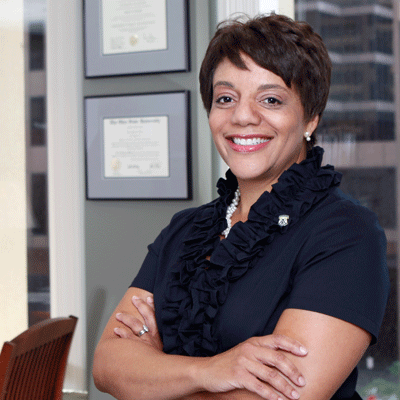 Christie A.
MBA
"Franklin really has prepared me for my career and my future. Franklin taught me how to interact in the business community. The networking side of it really helped prepare me for the working world and beyond. It made me a well rounded person. I really grew as an employee right before my employers eyes just because I was at Franklin."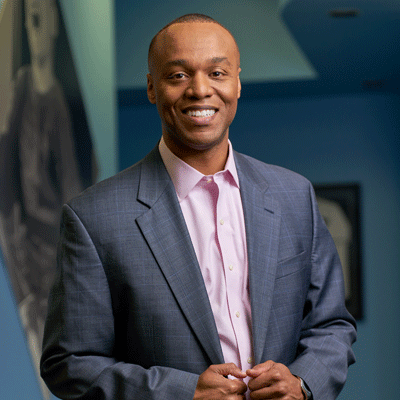 Oyauma G.
MBA
"I learned how to stand out and become the leader I knew I could be."
Nicole E.
MBA '20
"Earning this degree means having so much more confidence in myself! I am eternally grateful to my professors, classmates and my family for the support and guidance that has been given to me."
Ohio's Leader for Online Business Degrees
#1 Online Business Degrees in Ohio
Franklin is #1 in Ohio across online associate, bachelor's, master's and doctoral degrees conferred in the business fields.1
#1 Online MBA in Ohio
Franklin is Ohio's largest provider of online master's degrees in business administration.2
Best MBA Program
Franklin University was named Best MBA by Columbus CEO readers in the publication's Best of Business poll.