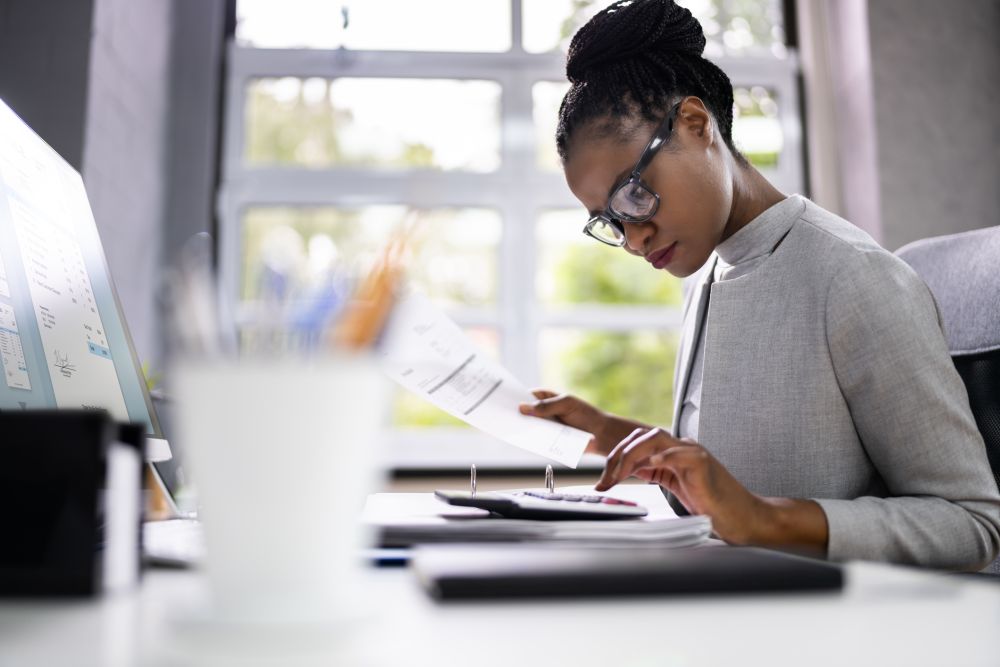 What is a Certified Fraud Examiner?
Do you regularly have true white-collar crime documentaries on your "to watch" list? Or do you love doing complex, numbers-based puzzles in your free time? Does the idea of gathering evidence, talking to witnesses, and building a case appeal to you? If so, becoming a certified fraud examiner (CFE) may be the ideal career for you. 
You may not be familiar with the CFE role, and that's ok because this article will help you better understand the role, including the earning potential it offers and what a career as a CFE could look like.
What Do Certified Fraud Examiners Do?
"A certified fraud examiner is sometimes called the 'Sherlock Holmes' of the accounting world,'" says Annette Hoelzer, Franklin University lead faculty for the accounting department. "A CFE is a trained professional who investigates financial records to find fraudulent activities or other types of financial crimes."
 
And just as Sherlock Holmes never has the same day twice, there is no typical day for CFEs. They can work in a variety of positions, businesses and industries.Their work can include:
Analyzing financial documents for signs of fraud
Assisting in criminal and civil investigations
Testifying as an expert witness at a trial
Preparing reports
Analyzing financial transactions 
Conducting forensic audits 
Career Options for Certified Fraud Examiners
As a certified fraud examiner, you will have several different career paths to choose from. Let's look at the different sectors and positions CFEs can work in.
Certified fraud examiners can have a variety of job titles across industries. Some examples from the leading labor market analytics firm EMSI include:
Financial Analyst
Financial Planning and Analysis Analysts
Pricing Analysts
Accounting Analysts
Financial and Investment Analysts
Job titles can also vary depending upon the sector and type of business or agency in which the role resides. Certified fraud examiners work at all levels within the public sector–at federal, state, or local agencies–in positions ranging from city police detectives to special investigators within the Federal Bureau of Investigation (FBI) or the Bureau of Alcohol, Tobacco, Firearms and Explosives (BATFE). 
In the private sector, CFEs can work for large or small banking institutions, firms that specialize in auditing or fraud investigation, or large corporations. Some CFEs choose to become their own boss and start a business. 
Even though the certified fraud examiner role is relatively new, having only been introduced in 1988, it continues to be an in-demand position. In fact, labor market analytics firm EMSI projects that the number of jobs available for CFEs will grow by 7.8% over the next eight years–from 481,735 jobs in 2020 to 519,474 in 2030.  

That's good news for examiners. No matter which sector or job title CFEs choose to pursue, they will continue to be essential to the investigation process. 
 
Certification: Is It Worth It?
Some professionals may wonder if once you decide to become a fraud examiner, is it worth the extra time, effort and cost to become certified. Simply put, yes! 
According to the world's largest anti-fraud organization, the Association of Certified Fraud Examiners (ACFE), certified fraud examiners earn 31% more than examiners who are not certified. When that compensation difference is applied across the span of an entire career, CFEs can make $600,000 more than non-CFEs.
The compensation advantages for certified examiners is also apparent across different industries. Take a look at how salaries differ by industry and certification status.
Steps to Becoming a Certified Fraud Examiner
Becoming certified as a fraud examiner is a smart step to take for those wishing to advance their career, earn more, and add value to their workplace. 
Here are six steps to follow to earn and maintain your CFE certification:
Earn Your Bachelor's Degree Or Gain Experience: Most CFEs hold a bachelor's degree (or equivalent) from an accredited institution of higher learning. While it's ideal to major in accounting, finance, or related areas, no specific major is required. For those applicants who don't have a bachelor's degree, two years of professional experience may be substituted for one year of academic study.
Join the ACFE: Applicants must join the ACFE and be in good standing prior to applying for the CFA exam. 
Ensure You're Eligible to Take the CFE Exam: The ACFE has four requirements for individuals wanting to apply to become a CFE, which include:

Joining the ACFE as an associate member
Meeting the educational and professional requirements, which are based on a point system created by the ACFE. While a majority of applicants have a bachelor's degree, it is not required. 
Being a person of high moral character
Agreeing to uphold the AFCE's bylaws and Code of Professional Ethics

Apply to Take the Exam and Start Studying: Depending upon experience, applicants can expect to spend 60-80 hours preparing for the exam. Exam preparation materials are available to purchase from ACFE. 
Take and Pass the Exam: The CFE Exam costs $350 and covers four areas of fraud examination, including financial transactions and fraud schemes; law; investigation; and fraud prevention and deterrence. Once a professional has passed the exam, the ACFE Certification Committee will review the application and approve them to be a CFE.
Maintaining Certification: Within a 12-month period, CFEs must complete a minimum of 20 hours of Continuing Professional Education as well as pay annual ACFE membership dues.
Take the Next Step in Your Toward Becoming a Certified Fraud Examiner 
As we discussed in this article, earning your bachelor's degree is a first great step toward a career as a certified fraud examiner. 
For students looking for undergraduate programs that could lead to a lifelong CFE career, Franklin University is a top choice. While many colleges and universities offer forensic accounting at the graduate level, the Franklin University B.S. in Forensic Accounting is one of the only undergraduate programs in the country. It provides students with the specialized forensic accounting knowledge to qualify them for an exciting career position—without the time and expense of a graduate degree.
Explore the bachelor's degree in Forensic Accounting to see how it can fuel long-term career growth in one of the fastest-growing areas of accounting.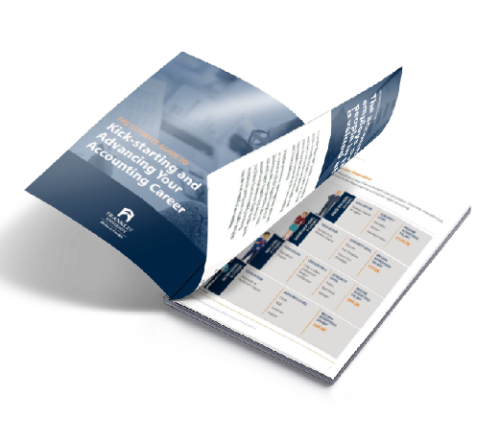 Download Now
Kick-starting and Advancing Your Accounting Career
Get tips for success from 10 in-field experts to help you climb the career ladder and increase your earning potential.