IBM Applied AI Professional Certificate Online
Develop practical skills in Python and IBM applied AI thanks to deep learning courses that show you how to design, build and deploy AI-powered apps.
Certificate | Beginner | 3-4 months
ⓘ
| Coursera
Price: Included in $35 monthly subscription
Franklin University has partnered with Coursera Campus to provide cutting-edge certificates to learners seeking to advance. Courses are open to all learners. No application required.
What You Will Learn
Gain an understanding of artificial intelligence (AI) concepts, including machine learning, deep learning and neural networks
Use IBM Watson to develop and deploy chatbots and virtual assistants
Learn Python programming basics, including working with data and solving real-world problems
Develop AI-enabled apps, create interactive information retrieval systems, and build and run unit tests
About the IBM Applied AI Professional Certificate
Let this IBM Applied AI Professional Certificate kick-start your AI career. Through the six courses in this program, you'll learn the in-demand skills needed by AI developers and professionals, including Python, IBM Watson AI services, and APIs.
This specialization is ideal for those looking to explore machine learning and computer vision techniques in applying AI and AI-powered solutions to support smart devices, valuable data and efficient Cloud-based tools.
Through self-paced coursework and hands-on projects, you'll gain a better understanding of the transformative power of AI and its application and use cases. You'll also create and deploy a variety of smart solutions, including a chatbot, computer vision web app, and speech-enabled virtual assistants for social media.
This Professional Certificate program is ideal for individuals who like to learn, grow, and experiment, and who have a passion for innovation and technology. Upon completion, you'll be prepared to pursue a variety of AI-focused career positions, including ML engineer, AI developer and data engineer. Plus, you will have earned the widely recognized IBM badge that demonstrates your proficiency in the emerging technologies of AI.
Required IBM Applied AI Professional Certificate Courses
Introduction to Artificial Intelligence (AI)
BEGINNER | Data Science | Self-paced | 9 hours
In this course you will learn what Artificial Intelligence (AI) is, explore use cases and applications of AI, understand AI concepts and terms like machine learning, deep learning and neural networks. You will be exposed to various issues and concerns surrounding AI such as ethics and bias, & jobs, and get advice from experts about learning and starting a career in AI. You will also demonstrate AI in action with a mini project. This course does not require any programming or computer science expertise and is designed to introduce the basics of AI to anyone whether you have a technical background or not.
Getting Started with AI using IBM Watson
BEGINNER | Data Science | Self-paced | 9 hours
In this course you will learn how to quickly and easily get started with Artificial Intelligence using IBM Watson. You will understand how Watson works, become familiar with its use cases and real life client examples, and be introduced to several of Watson AI services from IBM that enable anyone to easily apply AI and build smart apps. You will also work with several Watson services to demonstrate AI in action. This course does not require any programming or computer science expertise and is designed for anyone whether you have a technical background or not.
Building AI Powered Chatbots Without Programming
BEGINNER | Computer Science | Self-paced | 11 hours
This course will teach you how to create useful chatbots without the need to write any code. Leveraging IBM Watson's Natural Language Processing capabilities, you'll learn how to plan, implement, test, and deploy chatbots that delight your users, rather than frustrate them. True to our promise of not requiring any code, you'll learn how to visually create chatbots with Watson Assistant (formerly Watson Conversation) and how to deploy them on your own website through a handy WordPress plugin. Don't have a website? No worries, one will be provided to you. Chatbots are a hot topic in our industry and are about to go big. New jobs requiring this specific skill are being added every day, consultants demand premium rates, and the interest in chatbots is quickly exploding. Gartner predicts that by 2020, 85% of customer interactions with the enterprise will be through automated means (that's chatbots and related technologies). Here is your chance to learn this highly in demand set of skills with a gentle introduction to the topic that leaves no stone unturned.
Python for Data Science, AI & Development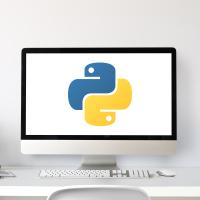 BEGINNER | Data Science | Self-paced | 20 hours
Kickstart your learning of Python with this beginner-friendly self-paced course taught by an expert. Python is one of the most popular languages in the programming and data science world and demand for individuals who have the ability to apply Python has never been higher. This introduction to Python course will take you from zero to programming in Python in a matter of hours—no prior programming experience necessary! You will learn about Python basics and the different data types. You will familiarize yourself with Python Data structures like List and Tuples, as well as logic concepts like conditions and branching. You will use Python libraries such as Pandas, Numpy & Beautiful Soup. You'll also use Python to perform tasks such as data collection and web scraping with APIs. You will practice and apply what you learn through hands-on labs using Jupyter Notebooks. By the end of this course, you'll feel comfortable creating basic programs, working with data, and automating real-world tasks using Python. This course is suitable for anyone who wants to learn Data Science, Data Analytics, Software Development, Data Engineering, AI, and DevOps as well as a number of other job roles.
Python Project for AI & Application Development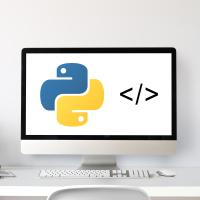 INTERMEDIATE | Computer Science | Self-paced | 8 hours
This mini course is intended to apply basic Python skills for developing Artificial Intelligence (AI) enabled applications. In this hands-on project you will assume the role of a developer and perform tasks including: - Develop functions and application logic - Exchange data using Watson APIs - Write unit tests, and - Package the application for distribution. You will demonstrate your foundational Python skills by employing different techniques to develop web applications and AI powered solutions. Upon completing this course, you will have added another project to your portfolio and gained the confidence to begin developing AI enabled applications using Python and Flask, Watson APIs, build and run unit tests, and package the application for distribution out in the real world. PRE-REQUISITE: **Python for Data Science, AI and Development** course from IBM is a pre-requisite for this project course. Please ensure that before taking this course you have either completed the Python for Data Science, AI and Development course from IBM or have equivalent proficiency in working with Python and data. NOTE: This course is not intended to teach you Python and does not have too much instructional content. It is intended for you to apply prior Python knowledge.
Building AI Applications with Watson APIs
INTERMEDIATE | Data Science | Self-paced | 19 hours
A learner will be able to write an application that leverages multiple Watson AI services (Discovery, Speech to Text, Assistant, and Text to Speech). By the end of the course, they'll learn best practices of combining Watson services, and how they can build interactive information retrieval systems with Discovery + Assistant.
Bolster Your Professional Skills
Take back control or rethink your career by strengthening your skills with a Professional Certificate through Franklin. Learn, hone or master job-related skills with professional development classes that won't break the bank or gobble up your free time. These online courses let you feed your curiosity and develop new skills that have real value in the workplace. Learn at your own pace. Cancel your subscription anytime.
Showcase Your Capabilities
Through Franklin's partnership with Coursera, Certificate courses let you apply your learnings and build a career portfolio that helps demonstrate your professional capabilities to employers. Whether you're moving into a new field or progressing in your current one, the hands-on projects offer real-world examples that help illustrate your skills and abilities. Project completion is required to earn your Certificate.
Gain a Competitive Advantage
Get noticed by hiring managers and by your network of professional connections when you add a Professional Certificate to your credentials. Many Certificates are step toward full certification while others are the start of a new career journey. At Franklin, your Certificate also may be evaluated for course credit if you decide to enroll in one of our many degree programs.
Frequently Asked Questions
How much does the IBM Applied AI Professional Certificate cost?
When you enroll in this self-paced certificate program, you decide how quickly you want to complete each of the courses in the specialization. To access the courses, you pay a small monthly cost of $35, so the total cost of your Professional Certificate depends on you. Plus, you can take a break or cancel your subscription anytime.
How long does it take to finish the IBM Applied AI Professional Certificate?
It takes an average of 3-4 months to complete the courses and hands-on projects to earn your certificate.
What prior experience do I need to enroll?
No prior experienced is needed for this beginner-level series. Enroll now.
What will I be able to do with my IBM Applied AI Professional Certificate?
Your certificate will allow you to demonstrate your proficiency in applied AI, including building and applying AI technology, including creating smart applications with IBM Watson AI services, OpenCV and APIs.
Do I need to apply and be accepted as a Franklin University student to take courses offered through the FranklinWORKS Marketplace?
No. Courses offered through the Marketplace are for all learners. There is no application or admission process.