IBM Data Engineering Certificate Online
The IBM certified big data engineer training courses and professional certificate will equip you to optimize the processing, analysis, application and extraction of big data.
Certificate | Beginner | 4-5 months
ⓘ
| Coursera
Price: Included in $35 monthly subscription
Franklin University has partnered with Coursera Campus to provide cutting-edge certificates to learners seeking to advance. Courses are open to all learners. No application required.
What You Will Learn
Learn to design, develop and manage relational databases, including IBM DB2, MSQL and PostgreSQL
Work with Linux commands, shell scripts, SQL and NoSQL databases and Database-as-a-Service (DaaS) offerings
Understand Big Data processing tools, such as Hadoop and Apache Spark, and apply them to an extract, transform and load (ETL) for machine learning workflow use case
Explore data extraction, export and transformation, and moving data through data pipelines with Bash, Airflow and Kafka
About the IBM Data Engineering Professional Certificate
The IBM Data Engineering Professional Certificate is ideal for anyone wanting to launch their data engineering career with excellence. This specialization is ideal for self-starting, problem-solvers looking to gain knowledge and skills in designing, deploying and managing structured and unstructured data.
With this 13-course program you'll study at your own pace as you train for the role of data engineer -- no prior data engineering or programming experience required.
This certificate program will help you develop such in-demand skills as using Python programming and Linux/UNIX shell scripts to ETL (extract, transform and load) data. You'll learn to work with relational databases (RDBMS) and Big Data engines like Hadoop and Spark, as well as extract and analyze insights using popular business intelligence tools.
You'll apply what you learn during through lab assignments and hands-on projects, giving you the practical experience to ready you for the data engineering role. You'll not only build a data pipeline, you'll also manage a database and work with data warehouses. You'll also have a capstone project to complete that involves designing, deploying and managing an end-to-end data engineering platform. Even better, this capstone project uses a real-world scenario so you'll get relevant experience with transactional data warehousing, NoSQL and Big Data repositories, and the data pipelines that connect them.
This Professional Certificate program will help you master the fundamentals of data engineering, including SQL, RDBMS, ETL, data warehousing, NoSQL, Big Data and Spark, giving you the skills and confidence needed to make your goal of becoming a data engineer a reality.
Required IBM Data Engineering Certificate Courses
Introduction to Data Engineering
BEGINNER | Information Technology | Self-paced | 14 hours
This course introduces you to the core concepts, processes, and tools you need to know in order to get a foundational knowledge of data engineering. You will gain an understanding of the modern data ecosystem and the role Data Engineers, Data Scientists, and Data Analysts play in this ecosystem. The Data Engineering Ecosystem includes several different components. It includes disparate data types, formats, and sources of data. Data Pipelines gather data from multiple sources, transform it into analytics-ready data, and make it available to data consumers for analytics and decision-making. Data repositories, such as relational and non-relational databases, data warehouses, data marts, data lakes, and big data stores process and store this data. Data Integration Platforms combine disparate data into a unified view for the data consumers. You will learn about each of these components in this course. You will also learn about Big Data and the use of some of the Big Data processing tools. A typical Data Engineering lifecycle includes architecting data platforms, designing data stores, and gathering, importing, wrangling, querying, and analyzing data. It also includes performance monitoring and finetuning to ensure systems are performing at optimal levels. In this course, you will learn about the data engineering lifecycle. You will also learn about security, governance, and compliance. Data Engineering is recognized as one of the fastest-growing fields today. The career opportunities available in the field and the different paths you can take to enter this field are discussed in the course. The course also includes hands-on labs that guide you to create your IBM Cloud Lite account, provision a database instance, load data into the database instance, and perform some basic querying operations that help you understand your dataset.
Python for Data Science, AI & Development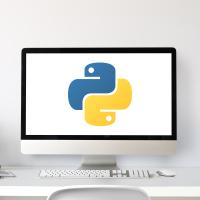 BEGINNER | Data Science | Self-paced | 21 hours
Kickstart your learning of Python with this beginner-friendly self-paced course taught by an expert. Python is one of the most popular languages in the programming and data science world and demand for individuals who have the ability to apply Python has never been higher. This introduction to Python course will take you from zero to programming in Python in a matter of hours—no prior programming experience necessary! You will learn about Python basics and the different data types. You will familiarize yourself with Python Data structures like List and Tuples, as well as logic concepts like conditions and branching. You will use Python libraries such as Pandas, Numpy & Beautiful Soup. You'll also use Python to perform tasks such as data collection and web scraping with APIs. You will practice and apply what you learn through hands-on labs using Jupyter Notebooks. By the end of this course, you'll feel comfortable creating basic programs, working with data, and automating real-world tasks using Python. This course is suitable for anyone who wants to learn Data Science, Data Analytics, Software Development, Data Engineering, AI, and DevOps as well as a number of other job roles.
Python Project for Data Engineering
INTERMEDIATE | Information Technology | Self-paced | 7 hours
This mini-course is intended to apply foundational Python skills by implementing different techniques to collect and work with data. Assume the role of a Data Engineer and extract data from multiple file formats, transform it into specific datatypes, and then load it into a single source for analysis. Continue with the course and test your knowledge by implementing webscraping and extracting data with APIs all with the help of multiple hands-on labs. After completing this course you will have acquired the confidence to begin collecting large datasets from multiple sources and transform them into one primary source, or begin web scraping to gain valuable business insights all with the use of Python. PRE-REQUISITE: **Python for Data Science, AI and Development** course from IBM is a pre-requisite for this project course. Please ensure that before taking this course you have either completed the Python for Data Science, AI and Development course from IBM or have equivalent proficiency in working with Python and data. NOTE: This course is not intended to teach you Python and does not have too much instructional content. It is intended for you to apply prior Python knowledge.
Introduction to Relational Databases (RDBMS)
BEGINNER | Information Technology | Self-paced | 19 hours
Are you ready to dive into the world of data engineering? You'll need a solid understanding of how data is stored, processed, and accessed. You'll need to identify the different types of database that are appropriate for the kind of data you are working with and what processing the data requires. In this course, you will learn the essential concepts behind relational databases and Relational Database Management Systems (RDBMS). You'll study relational data models and discover how they are created and what benefits they bring, and how you can apply them to your own data. You'll be introduced to several industry standard relational databases, including IBM DB2, MySQL, and PostgreSQL. This course incorporates hands-on, practical exercises to help you demonstrate your learning. You will work with real databases and explore real-world datasets. You will create database instances and populate them with tables. No prior knowledge of databases or programming is required. Anyone can audit this course at no-charge. If you choose to take this course and earn the Coursera course certificate, you can also earn an IBM digital badge upon successful completion of the course.
Databases and SQL for Data Science with Python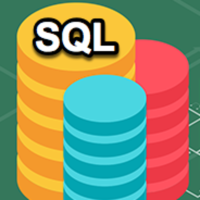 BEGINNER | Data Science | Self-paced | 39 hours
Working knowledge of SQL (or Structured Query Language) is a must for data professionals like Data Scientists, Data Analysts and Data Engineers. Much of the world's data resides in databases. SQL is a powerful language used for communicating with and extracting data from databases. In this course you will learn SQL inside out- from the very basics of Select statements to advanced concepts like JOINs. You will: -write foundational SQL statements like: SELECT, INSERT, UPDATE, and DELETE -filter result sets, use WHERE, COUNT, DISTINCT, and LIMIT clauses -differentiate between DML & DDL -CREATE, ALTER, DROP and load tables -use string patterns and ranges; ORDER and GROUP result sets, and built-in database functions -build sub-queries and query data from multiple tables -access databases as a data scientist using Jupyter notebooks with SQL and Python -work with advanced concepts like Stored Procedures, Views, ACID Transactions, Inner & Outer JOINs Through hands-on labs and projects, you will practice building SQL queries, work with real databases on the Cloud, and use real data science tools. In the final project you'll analyze multiple real-world datasets to demonstrate your skills.
Hands-on Introduction to Linux Commands and Shell Scripting
BEGINNER | Computer Science | Self-paced | 13 hours
This course provides a practical introduction to Linux and commonly used Linux / UNIX shell commands. It teaches you the basics of Bash shell scripting to automate a variety of tasks. The course includes both video-based lectures as well as hands-on labs to practice and apply what you learn. You will have no-charge access to a virtual Linux server that you can access through your web browser, so you don't need to download and install anything to perform the labs. You will learn how to interact with the Linux Terminal, execute commands, navigate directories, edit files, as well as install and update software. You will work with general purpose commands like id, date, uname, ps, top, echo, man; directory management commands such as pwd, cd, mkdir, rmdir, find, df; file management commands like cat, wget, more, head, tail, cp, mv, touch, tar, zip, unzip; access control command chmod; text processing commands - wc, grep, tr; as well as networking commands - hostname, ping, ifconfig and curl. You will create simple to more advanced shell scripts that involve Metacharacters, Quoting, Variables, Command substitution, I/O Redirection, Pipes & Filters, and Command line arguments. You will also schedule cron jobs using crontab. This course is ideal for data engineers, data scientists, software developers, DevOps professionals, and cloud practitioners who want to get familiar with frequently used commands on Linux, MacOS and other Unix-like operating systems as well as get started with creating shell scripts.
Relational Database Administration (DBA)
BEGINNER | Information Technology | Self-paced | 21 hours
Ongoing and proactive management is critical to the security and performance of database management systems. Database administration is the function of managing the operational aspects of database systems and maintaining them. Database administrators work to ensure that applications make the most efficient use of databases and that physical resources are used adequately and efficiently. In this course, you will discover some of the activities, techniques, and best practices for managing a database. You will learn about configuring and upgrading database server software and related products. You will also learn about database security; how to implement user authentication, assign roles, and assign object-level permissions. You will also gain an understanding of how to perform backup and restore procedures in case of system failures. You will learn about how to optimize databases for performance, monitor databases, collect diagnostic data, and access error information to help you resolve issues that may occur. Many of these tasks are repetitive, so you will learn how to schedule maintenance activities and regular diagnostic tests and send automated messages of the success or failure of a task.
ETL and Data Pipelines with Shell, Airflow and Kafka
BEGINNER | Information Technology | Self-paced | 14 hours
After taking this course, you will be able to describe two different approaches to converting raw data into analytics-ready data. One approach is the Extract, Transform, Load (ETL) process. The other contrasting approach is the Extract, Load, and Transform (ELT) process. ETL processes apply to data warehouses and data marts. ELT processes apply to data lakes, where the data is transformed on demand by the requesting/calling application. Both ETL and ELT extract data from source systems, move the data through the data pipeline, and store the data in destination systems. During this course, you will experience how ELT and ETL processing differ and identify use cases for both. You will identify methods and tools used for extracting the data, merging extracted data either logically or physically, and for importing data into data repositories. You will also define transformations to apply to source data to make the data credible, contextual, and accessible to data users. You will be able to outline some of the multiple methods for loading data into the destination system, verifying data quality, monitoring load failures, and the use of recovery mechanisms in case of failure. Finally, you will complete a shareable final project that enables you to demonstrate the skills you acquired in each module.
Getting Started with Data Warehousing and BI Analytics
BEGINNER | Information Technology | Self-paced | 16 hours
Data is one of an organization's most valuable commodities. But how can organizations best use their data? And how does the organization determine which data is the most recent, accurate, and useful for business decision making at the highest level? After taking this course, you will be able to describe different kinds of repositories including data marts, data lakes, and data reservoirs, and explain their functions and uses. A data warehouse is a large repository of data that has been cleaned to a consistent quality. Not all data repositories are used in the same way or require the same rigor when choosing what data to store. Data warehouses are designed to enable rapid business decision making through accurate and flexible reporting and data analysis. A data warehouse is one of the most fundamental business intelligence tools in use today, and one that successful Data Engineers must understand. You will also be able to describe how data warehouses serve a single source of data truth for organization's current and historical data. Organizations create data value using analytics and business intelligence applications. Now that you have experienced the ELT process, gain hands-on analytics and business intelligence experience using IBM Cognos and its reporting, dashboard features including visualization capabilities. Finally, you will complete a shareable final project that enables you to demonstrate the skills you acquired in each module.
Introduction to NoSQL Databases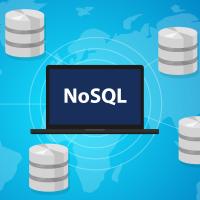 BEGINNER | Information Technology | Self-paced | 18 hours
This course will provide you with technical hands-on knowledge of NoSQL databases and Database-as-a-Service (DaaS) offerings. With the advent of Big Data and agile development methodologies, NoSQL databases have gained a lot of relevance in the database landscape. Their main advantage is the ability to effectively handle scalability and flexibility issues raised by modern applications. You will start by learning the history and the basics of NoSQL databases and discover their key characteristics and benefits. You will learn about the four categories of NoSQL databases and how they differ from each other. You will explore the architecture and features of several different implementations of NoSQL databases, namely MongoDB, Cassandra, and IBM Cloudant. You will then get hands-on experience using those NoSQL databases to perform standard database management tasks, such as creating and replicating databases, loading and querying data, modifying database permissions, indexing and aggregating data, and sharding (or partitioning) data.
Introduction to Big Data with Spark and Hadoop
BEGINNER | Information Technology | Self-paced | 13 hours
Bernard Marr defines Big Data as the digital trace that we are generating in this digital era. In this course, you will learn about the characteristics of Big Data and its application in Big Data Analytics. You will gain an understanding about the features, benefits, limitations, and applications of some of the Big Data processing tools. You'll explore how Hadoop and Hive help leverage the benefits of Big Data while overcoming some of the challenges it poses. Hadoop is an open-source framework that allows for the distributed processing of large data sets across clusters of computers using simple programming models. Hive, a data warehouse software, provides an SQL-like interface to efficiently query and manipulate large data sets residing in various databases and file systems that integrate with Hadoop. Apache Spark is an open-source processing engine that provides users new ways to store and make use of big data. It is an open-source processing engine built around speed, ease of use, and analytics. In this course, you will discover how to leverage Spark to deliver reliable insights. The course provides an overview of the platform, going into the different components that make up Apache Spark. In this course, you will also learn about Resilient Distributed Datasets, or RDDs, that enable parallel processing across the nodes of a Spark cluster.
Data Engineering and Machine Learning using Spark
BEGINNER | Information Technology | Self-paced | 8 hours
Organizations need skilled, forward-thinking Big Data practitioners who can apply their business and technical skills to unstructured data such as tweets, posts, pictures, audio files, videos, sensor data, and satellite imagery and more to identify behaviors and preferences of prospects, clients, competitors, and others. In this short course you'll gain practical skills when you learn how to work with Apache Spark for Data Engineering and Machine Learning (ML) applications. You will work hands-on with Spark MLlib, Spark Structured Streaming, and more to perform extract, transform and load (ETL) tasks as well as Regression, Classification, and Clustering. The course culminates in a project where you will apply your Spark skills to an ETL for ML workflow use-case. NOTE: This course requires that you have foundational skills for working with Apache Spark and Jupyter Notebooks. The Introduction to Big Data with Spark and Hadoop course from IBM will equip you with these skills and it is recommended that you have completed that course or similar prior to starting this one.
Data Engineering Capstone Project
BEGINNER | Information Technology | Self-paced | 13 hours
In this course you will apply a variety of data engineering skills and techniques you have learned as part of the previous courses in the IBM Data Engineering Professional Certificate. You will assume the role of a Junior Data Engineer who has recently joined the organization and be presented with a real-world use case that requires a data engineering solution.
Bolster Your Professional Skills
Take back control or rethink your career by strengthening your skills with a Professional Certificate through Franklin. Learn, hone or master job-related skills with professional development classes that won't break the bank or gobble up your free time. These online courses let you feed your curiosity and develop new skills that have real value in the workplace. Learn at your own pace. Cancel your subscription anytime.
Showcase Your Capabilities
Through Franklin's partnership with Coursera, Certificate courses let you apply your learnings and build a career portfolio that helps demonstrate your professional capabilities to employers. Whether you're moving into a new field or progressing in your current one, the hands-on projects offer real-world examples that help illustrate your skills and abilities. Project completion is required to earn your Certificate.
Gain a Competitive Advantage
Get noticed by hiring managers and by your network of professional connections when you add a Professional Certificate to your credentials. Many Certificates are step toward full certification while others are the start of a new career journey. At Franklin, your Certificate also may be evaluated for course credit if you decide to enroll in one of our many degree programs.
Frequently Asked Questions
How much does the IBM Data Engineering Professional Certificate cost?
When you enroll in this self-paced certificate program, you decide how quickly you want to complete each of the courses in the specialization. To access the courses, you pay a small monthly cost of $35, so the total cost of your Professional Certificate depends on you. Plus, you can take a break or cancel your subscription anytime.
How long does it take to finish the IBM Data Engineering Professional Certificate?
It takes about 4-5 months to finish all the courses and hands-on projects to earn your certificate.
What prior experience do I need to enroll?
This intermediate-level series is for technology-minded individuals with related experience, such as software development.
What will I be able to do with my IBM Data Engineering Professional Certificate?
Your certificate can help launch your career in data engineering. Share it with prospective employers and your professional network to demonstrate your ability leverage Python, SQL and Apache Spark to manage data.
Do I need to apply and be accepted as a Franklin University student to take courses offered through the FranklinWORKS Marketplace?
No. Courses offered through the Marketplace are for all learners. There is no application or admission process.