We're Sorry
There was an unexpected error with the form (your web browser was unable to retrieve some required data from our servers). This kind of error may occur if you have temporarily lost your internet connection. If you're able to verify that your internet connection is stable and the error persists, the Franklin University Help Desk is available to assist you at helpdesk@franklin.edu, 614.947.6682 (local), or 1.866.435.7006 (toll free).
Just a moment while we process your submission.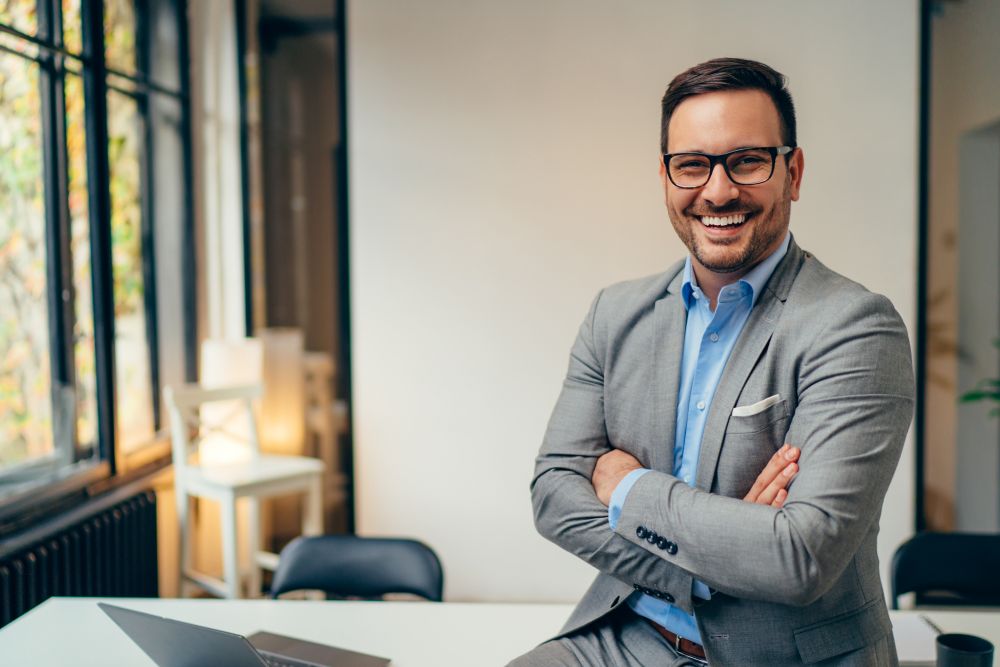 How Many Years Is A Master's Degree? It May Be Different Than You Think
The average master's degree takes up to 2 years to earn, with most taking between 13–18 months. However, averages don't always give you an accurate view of how many years it will take you to earn your master's degree. 
The reality is that it can vary widely by institution, program and individual. 
One major factor is whether you attend a traditional, full-time and in-person master's program or pursue your master's degree online. Online master's degree programs are more flexible and designed to help you accelerate your time to completion. For working professionals whose time is at a premium, an online master's degree is a great choice.
Not all online master's programs are created equal—just as no two students are the same. If you want to better understand the number of years it will take to get your master's degree, let's dive into the specifics and answer your burning questions. 
What's Usually Required To Earn A Master's Degree? 
A master's degree can require anywhere from 30–64 credit hours. But how do credit hours translate to real time spent to earn the degree?
Let's look at how credit hours translate to real hours of effort for master's degree students (and how those hours add up).
Traditional In-Person, Full-Time Master's Degree
For a full-time, in-person master's degree, you can expect to spend 3 hours of in- and out-of-class time each week for each credit hour you take. Since most classes are 3 credit hours, that's 9 hours each week. Based on the traditional 15-week semester—that's 135 hours of work. But that's only one class.
In this traditional model, you most likely need to take on a full-time course load of 12 credit hours per semester to complete a master's degree in 2 years. For working adults, spending 36 hours per week in class and completing coursework outside of class isn't possible. That's why many master's students are turning to online master's degrees.
High-Quality Online Master's Degrees
For top online master's degrees, the lack of traditional in-class time actually results in less hours of effort each week. You can expect to spend 30 hours for each credit hour. Typically, you take one, 4 credit hour class at a time. Course length is usually around 6 weeks, which nets out to 20 hours of effort per week to stay on track for completing a master's degree in anywhere from 14–20 months.
In an online master's degree program, you're actually spending less hours per week—for fewer weeks—to earn more credit hours. 
Are 1-Year Master's Degrees Really Possible? 
Are they possible? Yes. Are they worth it? That may be a different story. While a 1-year master's degree seems attractive, you need to understand the trade-offs of an even further accelerated timeline.
Here are some of the disadvantages of 1-year master's degree programs:
You will have to take more classes at a time, resulting in a larger time commitment each week. This may be difficult with other commitments like work and family time and lead to burnout.
It may be too short to obtain the specialized knowledge you need, or may make it difficult to master the knowledge while balancing multiple courses at once.
You have less time to build relationships and network with professors, peers and industry employers connected with the university.
When researching 1-year master's degree programs there are a few things to look out for. If you're considering a 1-year master's degree, make sure you:
Know the difference between a master's degree and an executive master's degree. An executive master's degree is designed for mid-career professionals with 5 or more years of experience. However, while executive master's degree students do keep their full-time jobs, they typically attend classes on Fridays and the weekends. Executive master's degrees are designed to break coursework down into intensive sessions, with most programs taught in person. While it's graduate-level coursework, you often don't get the detailed and specialized courses offered in an online master's degree program. Executive master's degrees are typically less flexible than fully-online master's degrees and are only offered in a few areas of study.
Look at master's degree programs at accredited universities. Specifically, regionally-accredited universities follow the most stringent standards for quality. Master's degrees from regionally-accredited universities are usually more attractive to employers. When choosing a master's degree, make sure you don't trade-off short-term benefits for long-term career gains.
5 Major Factors That Affect How Many Years It Takes To Earn A Master's Degree
The number of years it takes to earn a master's degree is highly dependent on your personal circumstances. Universities typically advertise minimum time to completion for a master's degree. It's important to make sure you evaluate whether that pace is realistic given the time you can commit to your degree. These important factors have a large impact on how long it takes to earn a master's degree.
Chosen Program and Field of Study: The number of credit hours required to graduate with a master's degree varies widely by program and field of study. Highly technical or scientific fields may require more credit hours than a professional degree. Even when comparing the same degree, universities will have different requirements. For example, an MBA may require anywhere from 40–60 credit hours depending on the university. 
Program Flexibility: If you choose to attend a traditional master's degree program, you will have to adhere to a traditional semester schedule. On this schedule, required classes may only be offered one semester per year. More flexible programs will offer course start dates every 6 weeks, which allows working professionals to more easily integrate education into their schedule.
Your Current Commitments: Working full time and maintaining other commitments are important factors to consider when estimating how many years it takes to earn a master's degree. Be realistic—don't overcommit and hinder your ability to be successful.
Your Desired Pace: How quickly do you want to earn your master's degree? Some professionals choose to complete courses at a slower pace because it's the best choice for them financially, personally, or professionally. Be aware that there are maximum times to completion, which vary by university, but are usually 5–7 years.
Total Cost of the Degree: Many master's degree students get tuition assistance from their employers. These students may choose to align their master's degree completion with the amount of financing they can receive from their employer. If a student is paying for their own degree, they may pace out their education based on their individual financial circumstances.
With so many factors to consider, look for a master's program that gives you an option to control your experience. Want to go slow? Not a problem. Want to go fast? You can do that. Find a flexible university that meets your specific needs.
Earn a High-Quality Master's Degree Online at Franklin University 
Franklin University designs its master's programs for the unique needs of working professionals. We understand both the opportunities and challenges of getting your master's degree. We strive to support your success—from small class sizes and flexible scheduling to individual advising and cutting-edge curriculum.
Explore all of Franklin's master's degree programs to find the right one for your personal needs and career goals.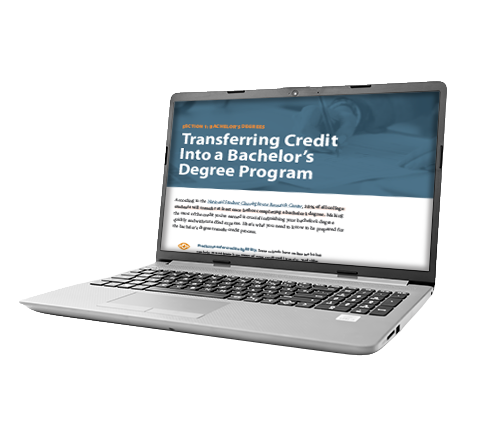 Download Now
Maximizing Your College Transfer Credit
Learn the five things you need to know, at every academic level, to make the most of your transfer credit – including credits from technical/community college and military training.