We're Sorry
There was an unexpected error with the form (your web browser was unable to retrieve some required data from our servers). This kind of error may occur if you have temporarily lost your internet connection. If you're able to verify that your internet connection is stable and the error persists, the Franklin University Help Desk is available to assist you at helpdesk@franklin.edu, 614.947.6682 (local), or 1.866.435.7006 (toll free).
Just a moment while we process your submission.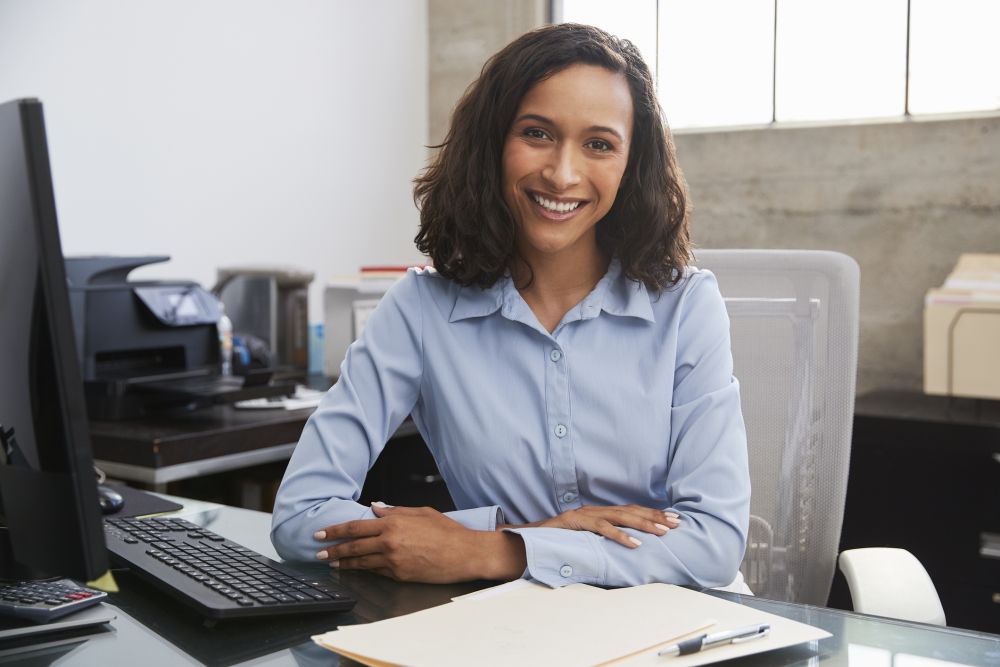 Is a Master's in Accounting Worth It?
From professional advancement to personal achievement, there is a wide spectrum of reasons to pursue a master's degree in accounting. Whatever your motivation, you want to be sure that the investment in an advanced degree will be worth it. 
When it comes to a master's degree in accounting, the value is clear. Let's break down the six reasons that a master's degree in accounting is a worthwhile investment that can help you reach new career heights.
Advantage 1: The Earnings Advantage
A master's degree in accounting can lead to higher-level positions with higher-paying salaries. With a master's degree in accounting, you'll be prepared to advance to management and leadership positions, including the following positions that pay median six-figure salaries:
Forensic Accountant: $100,100
Corporate Controller: $105,200
Compliance Risk Manager: $110,300
Director of Accounting: $114,400
Tax Manager: $117,500
Chief Financial Officer (CFO): $140,200
While an upfront investment is necessary to earn your master's degree in accounting, you have to consider the lifetime value of a master's degree. According to the BLS, the median weekly earnings for someone with a master's degree is $1,545, compared with $1,305 for someone with a bachelor's degree. That $240 more in median earnings amounts to a difference of $12,480 per year. These earnings compound over time and will surpass the amount you invest in getting your master's degree.
 
Advantage 2: The CPA Fast-Track Advantage 
While every state has slightly different requirements for becoming a CPA, one of the common threads across these differing standards is that you must complete a bachelor's degree and 150 credit hours before sitting for the CPA exam. This standard requirement is 30 credit hours more than the 120 hours commonly required to graduate with a bachelor's degree.
So how do you make up that credit hour difference? Some students choose to take additional credits at the undergraduate level. However, a master's degree offers the opportunity to earn the required hours and another professional credential that can help you advance your career. Plus, master's coursework can help you prepare for the rigorous CPA exam, often considered one of the most difficult professional exams.
If you plan to get your CPA license, a master's degree in accounting is a great complement and stepping stone to earning the prestigious CPA credential.
Advantage 3: The Specialized Skills Advantage

A bachelor's degree in accounting provides you with all of the fundamental knowledge and skills to get an entry-level job as an accounting professional. However, a master's degree gives you the opportunity to deepen your skillset to pursue specialized opportunities in the accounting profession.
For example, Franklin University offers two focus options for master's degree students—Taxation and Financial Operations. These two paths give students the opportunity to gain advanced skills in two of the most vital areas of accounting. Getting your master's degree in accounting is a great way to pursue the areas you're most passionate about, while increasing your competitive advantage. 
Advantage 4: The Qualification-Separator Advantage
There is distinct demand in the accounting profession for master's-qualified candidates. According to leading labor market analytics firm EMSI, 85,377 jobs were posted for accountants and auditors between August 2020 and August 2021.
This credential can serve as a differentiator when applying for jobs, especially at competitive employers like Deloitte, Ernst & Young (EY), PricewaterhouseCoopers (PwC), and Klynveld Peat Marwick Goerdeler (KPMG), which make up The Big Four public accounting firms. The Big Four accounted for approximately 9% of the total postings for accountants that required master's degrees.
Advantage 5: The Fast-Track Promotion Advantage 
Many employers in the accounting field either require or prefer advanced degrees when considering professionals for advancement to leadership roles. If you are competing for a promotion, getting your master's degree in accounting can help you accelerate advancement in 4 key ways:
Advancing your leadership capabilities and showing that you are not only prepared to pursue excellence as an individual, but as the leader of a team.
Improving your communication and presentation skills, which can be key differentiators between entry and advanced positions.
Deepening your expertise in key accounting functions such as taxation or forensic accounting, which can separate you from your peers. 
Diversifying your skill set in related areas like data analysis or information systems, which can provide immediate value to your employer that other accounting professionals can't.
When looking for a promotion, you will not only be competing against your peers, but also outside talent, which makes it even more important to stand out. 
Advantage 6: The Personal Satisfaction Advantage 
While earning a master's degree is certainly a professional achievement, it's also a major personal accomplishment. Only about 13% of professionals earn their master's degree or higher. The time, dedication and perseverance it takes to earn an advanced degree is something to be celebrated. 
Earning an advanced degree can also provide you with additional confidence in your abilities, preparing you to pursue leadership opportunities and advance your career. 
Is It Hard to Earn a Master's Degree in Accounting?
The benefits of earning a master's degree in accounting are obvious. However, is getting a master's degree really doable for a working professional? 
Getting your master's degree in accounting may be more attainable than you think. By choosing a high-quality program designed for busy working adults, you can balance advancing your education with your personal and professional commitments.
Franklin offers an International Accreditation Council for Business Education (IACBE) accredited M.S. in Accounting program that can be completed fully online. This program offers the flexibility you need and is proven to adhere to business best practices. All courses are taught by industry experts who have deep experience as practicing accountants, which will help you put advanced accounting concepts into practice. This program is also designed to help you meet the credit requirements for the CPA license, while sharpening your skills as you prepare for the CPA exam.
Franklin students earn their master's degree in accounting in 17 months on average. See all of the ways that Franklin's M.S. in Accounting can help you fast-track your career advancement.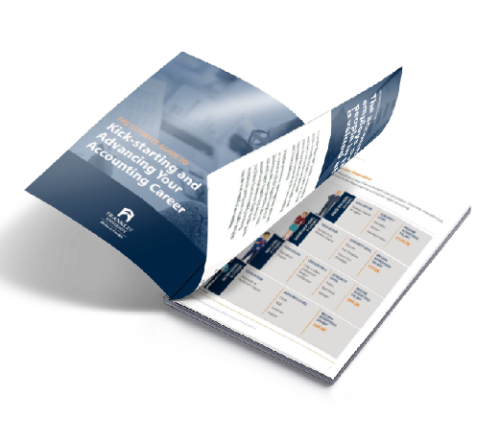 Download Now
Kick-starting and Advancing Your Accounting Career
Get tips for success from 10 in-field experts to help you climb the career ladder and increase your earning potential.