We're Sorry
There was an unexpected error with the form (your web browser was unable to retrieve some required data from our servers). This kind of error may occur if you have temporarily lost your internet connection. If you're able to verify that your internet connection is stable and the error persists, the Franklin University Help Desk is available to assist you at helpdesk@franklin.edu, 614.947.6682 (local), or 1.866.435.7006 (toll free).
Just a moment while we process your submission.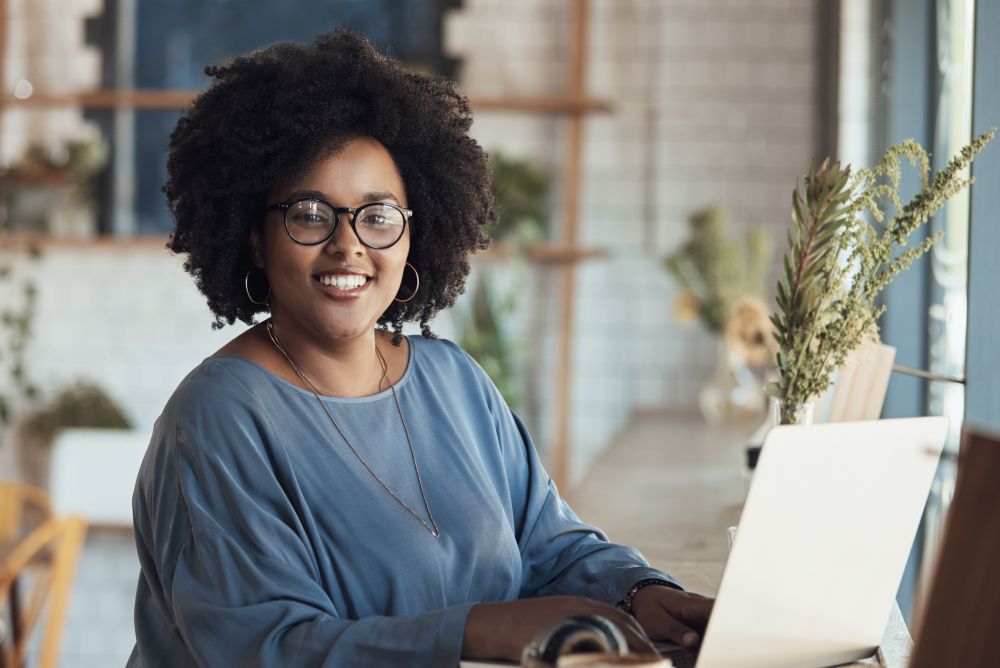 Doctoral Completion Programs: How to Finish Your Doctorate Degree
Doctoral programs are extremely rigorous. Unlike master's degree programs, doctorate programs are heavily self-driven and require the highest level of scholarly research and writing. For some students who are balancing work and life priorities with a doctoral degree, this can seem overwhelming.
If you started a doctoral program but didn't finish, you aren't alone. Nearly 50% of people who start doctorate degrees never complete their program. 
There are many reasons doctorate students stop their studies. Maybe you took time off for personal, financial or professional reasons. Maybe the doctorate program you attended previously wasn't the right fit. Whatever the reason you decided to pause your doctoral studies, you may still be able to complete the terminal degree you started.
Doctoral completion programs are specifically designed for students who have some doctoral credit, but didn't meet the requirements to graduate. Let's dive into what these programs offer to see if a doctoral completion program is right for you.
What is a Doctoral Completion Program?
A doctoral completion program is not a specific doctorate program in and of itself. In reality, doctoral completion programs are another name for transfer-friendly doctoral programs that offer dedicated support for transfer students.
Doctoral completion programs are designed to meet the needs of students who are restarting their doctoral studies in an effort to accelerate their completion of their degree. These programs are unique because many universities will not accept transfer credit at the doctoral level. 
Let's look at two of the common pathways you can take when completing your doctoral program. 
Doctoral Completion Programs: Choosing The Right Pathway
There are two stages of doctoral study—the required coursework and the dissertation. If you're looking to complete your doctorate degree, you need to consider which requirements you still need to meet. 
If you still need to complete coursework and pass your comprehensive exam: Look for a university that accepts significant transfer credit and can help you complete your remaining coursework. Make sure you understand:
How many credits will transfer: Most doctorate programs require around 58 credit hours total to graduate. Some transfer-friendly universities, like Franklin University, will accept up to 24 credits, which is about 40% of the total required.
Will your credits qualify to be transferred: Doctoral programs typically require credits to be applied directly to the degree, meaning the previous course has to be substantially similar to the required course at the new university. If your previous studies don't align, you may need to retake coursework. You may also need to meet specific passing grade requirements or time requirements (often credits more than 7-10 years old won't transfer).
If you've reached ABD (all but dissertation) status: Consider a dissertation completion pathway. Some universities will allow you to restart your doctorate degree at the dissertation stage. However, before committing, make sure you understand:
You may still need to take coursework: Many advertised ABD programs will still require you to take prerequisites, focus area courses or research and writing foundations courses to complete your dissertation at their university.
Admission requirements may be extensive: Universities that offer dissertation-only completion pathways usually require more than just graduate transcripts. Expect to submit additional documentation, including previous doctoral candidacy, portfolio or work samples, resume, letters of reference or other support materials.
You need to feel confident about your dissertation topic: Since you will start directly at the dissertation stage, you will need to declare a topic. Some of these programs will require a learning agreement contract to establish milestones for completing your dissertation.
How Doctoral Completion Programs Work
Applying to a doctoral program to complete your degree is often very similar to regular doctoral admissions. Here are the steps you will need to take: 
Research transfer-friendly universities that accept doctorate transfer credit. Based on your previous educational experience, find the best-fit university that will also accept the most transfer credit.
Apply to the university's doctoral program. Submit an application and all support materials. Most applications can be submitted online and may or may not require an application fee. 
Submit official graduate transcripts for the university. You will need to submit official transcripts for all graduate level coursework. It can also be helpful to submit information on the courses you've previously taken, including syllabi or course descriptions. These materials can help a university determine whether courses are similar enough to reward transfer credit.
Receive transfer credit evaluation. You will receive a determination that shows how many credits you received, what courses they apply to and how many credits still need to be completed.
Get started! Meet with your academic and/or faculty advisors to determine your schedule and complete your doctorate. 
5 Questions to Ask When Choosing a Doctoral Completion Program
If you chose to stop your doctorate studies, there was likely a compelling reason. For some, the original doctorate program they chose wasn't a good fit for their needs as a student. You want to make sure that if you return to doctoral studies, the program you choose will set you up for success.
Make sure you ask these questions before choosing a doctoral completion program:
How many credits will transfer into the doctoral completion program? You want to ensure as many credits as possible transfer into a new doctoral program, especially if you're at the ABD stage.
How will this program support you in completing your doctorate? Look for programs that offer dedicated faculty advisors, active student associations and extensive online library systems. All of these resources will help you complete your doctorate.
Do you feel confident about the dissertation process? Many people fear the dissertation process. It's why ABD has become a de facto designation for those who stop their doctoral studies before they complete their dissertation. Make sure you understand how dissertation committees work, how to establish milestones and how to defend a dissertation. Knowing all of this in advance can help you formulate a clear plan to finish your dissertation and earn your degree.
Will this doctorate program work with your schedule? Some doctoral completion programs have a required in-person component. Others are conducted entirely online. The structure and flexibility of the program you choose will ultimately determine if you can successfully complete it or not.
Are you excited and motivated to complete your doctorate degree? Personal drive and determination are two of the top factors in the successful completion of a doctorate degree. If you put your mind to it, you can achieve what you set out to do.
Finish What You Started: Complete Your Doctorate Degree
In the United States, only 2% of the population holds a doctoral degree. Franklin University is here to help you achieve this lifetime accomplishment. 
Our transfer-friendly, online doctoral programs are designed to support students from all backgrounds to complete their doctorate. From start to finish, a doctorate can be completed in as few as three years. If you maximize your transfer credit, it can be completed even quicker. Our no-fear dissertation process, faculty mentorship and peer support will help you stay on track to graduation.
Explore all of our doctoral programs to see if we offer a doctorate that aligns with your goals.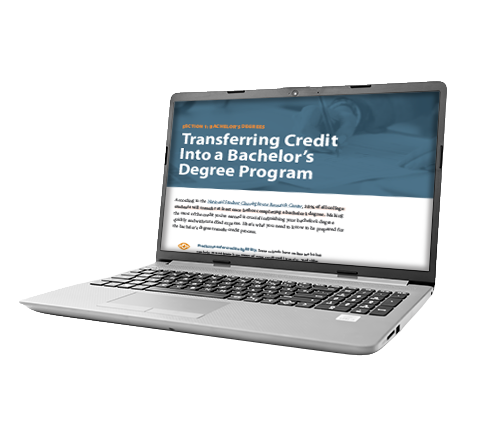 Download Now
Maximizing Your College Transfer Credit
Learn the five things you need to know, at every academic level, to make the most of your transfer credit – including credits from technical/community college and military training.