We're Sorry
There was an unexpected error with the form (your web browser was unable to retrieve some required data from our servers). This kind of error may occur if you have temporarily lost your internet connection. If you're able to verify that your internet connection is stable and the error persists, the Franklin University Help Desk is available to assist you at helpdesk@franklin.edu, 614.947.6682 (local), or 1.866.435.7006 (toll free).
Just a moment while we process your submission.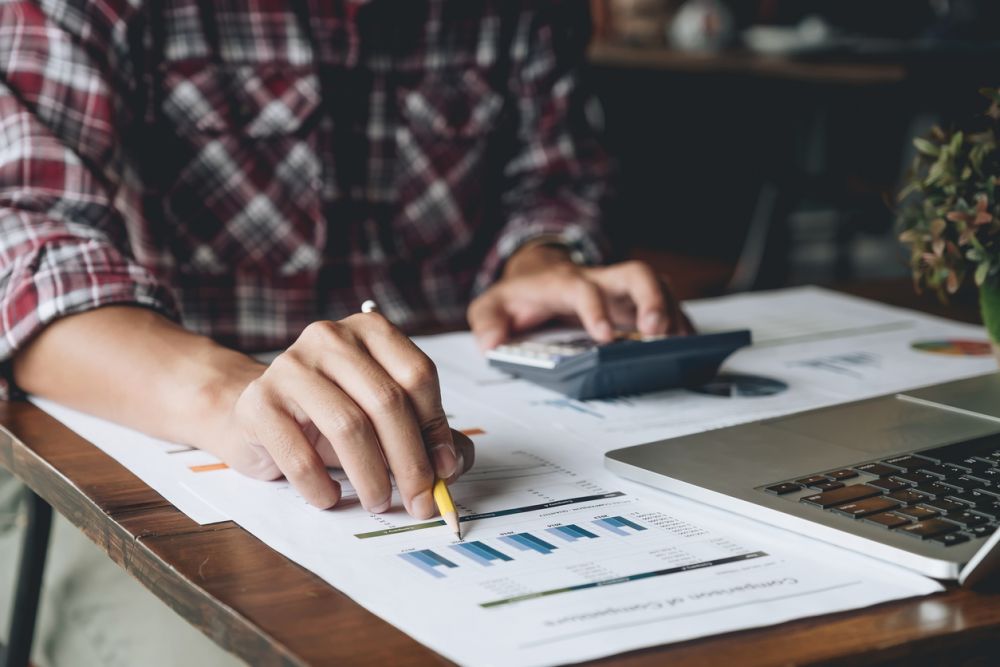 Is an Accounting Degree Right for Me
Wanted: Number cruncher looking for stable, boring cubicle job. Proficiency with calculator and pocket protector a must. Sense of humor not required.
That was then.
This is now …
Energetic problem-solver needed to consult on business strategies and financial operations. Must be an excellent communicator, critical thinker and technologically savvy.
Accounting Career Prospects
While always a great choice, an accounting degree in today's marketplace offers an even bigger pathway to new opportunities and industries. From tax departments and manufacturing companies to Big 4 consulting and international firms, accounting degrees from accredited accounting schools are always in demand. According to the U.S. Department of Labor's Bureau of Labor Statistics, the job outlook for accountants and auditors is expected to increase 13 percent or more through 2022. Analysts also predict that economic growth, retirement attrition, and increased regulation and scrutiny of company finances will mean favorable job prospects for degreed accountants—especially CPAs.
Accounting Job Titles 
Job titles for graduates include staff accountant, public accountant, tax accountant, financial analyst, business analyst, compliance pro, financial reporting manager and controller. In addition, self-employment is always an option. In 2008, accountants made up approximately 8 percent of the 1.3 million accounting jobs in the U.S. Besides, accounting is such a versatile field that a degree in it can be an excellent launch pad for other careers in business or finance, including financial planner, loan officer or even CEO. 
While being a "numbers person" is pretty much a given for anyone looking to enroll in an accounting degree program, there's much more to consider before deciding whether an accounting degree is right for you. Take this self-assessment quiz to help you decide "should I major in accounting?" Answer "yes" or "no" to each of the following questions:
Are you comfortable explaining complex ideas to others?
Would you or others describe you as "a detail person"?
Have you enrolled in accounting courses before?
Would you describe yourself as a "concrete" thinker rather than an "abstract" thinker?
Have you excelled in accounting classes?
Are you good at solving problems or puzzles?
Do you make decisions based more on logic than anything else?
Do you organize data or information in a sequential manner?
Are you known for your ability to plan things in advance?
Do you strongly appreciate predictability?
Would you say that you are more of a rule follower than a rule breaker?
Do you have high personal standards?
Are your personal finances in order?
If you answered "yes" to 1-2 questions:
While you may enjoy taking a few accounting courses, it's possible that another field of study or degree program may suit you better. Before you make your final decision, though, talk with an accounting graduate to find out what it's really like to study the subject and work in the field.
If you answered "yes" to 3-5 questions: An accounting degree may be a good choice for you. Consider taking one or two accounting classes first to assess your interests and abilities. Speak with an academic advisor, too, at the accounting school of your choice. Ask questions about their accounting program to see if it aligns with your personal and professional goals.
If you answered "yes" to 6 or more questions: You seem to have an inclination for the field. Like any major life decision, however, be sure to consider all your options before choosing your major. Give thoughtful consideration to how a degree in accounting might fit your passions, goals and aptitudes. Then if you decide an accounting degree is right for you, go for it! If you find you have an aptitude for the profession, and a passion for the work, you may one day find yourself asking: "Is a Master's Degree in Accounting Right For Me?"
This self-assessment was inspired by the findings in the study linked to below. It is for informational purposes only, and is not intended to constitute or substitute for personal decision-making or for professional advice. Bealing Jr., William E., Baker, Richard L. and Russo, Charles J. "Personality: What It Takes to Be an Accountant." The Accounting Educator's Journal Volume XVI 2006, 119-128.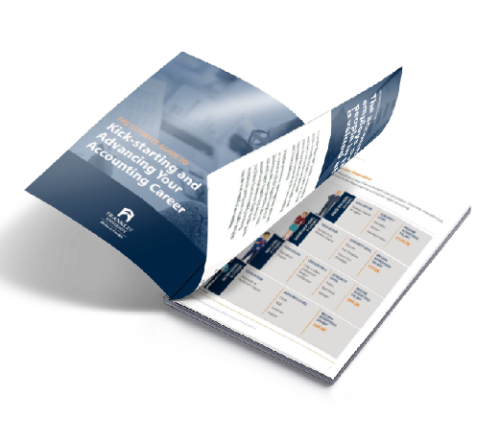 Download Now
Kick-starting and Advancing Your Accounting Career
Get tips for success from 10 in-field experts to help you climb the career ladder and increase your earning potential.