We're Sorry
There was an unexpected error with the form (your web browser was unable to retrieve some required data from our servers). This kind of error may occur if you have temporarily lost your internet connection. If you're able to verify that your internet connection is stable and the error persists, the Franklin University Help Desk is available to assist you at helpdesk@franklin.edu, 614.947.6682 (local), or 1.866.435.7006 (toll free).
Just a moment while we process your submission.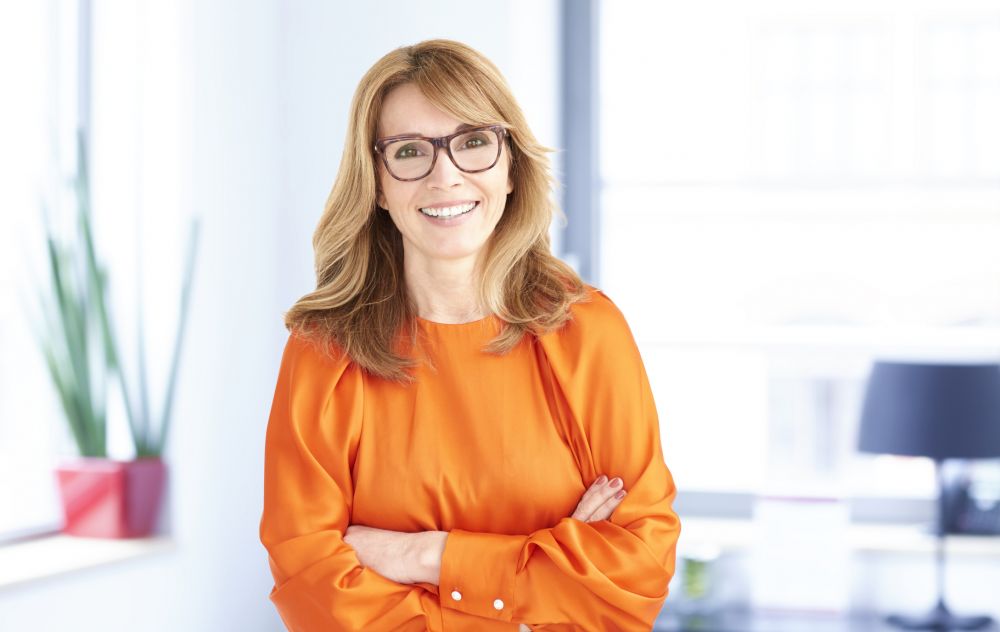 Master's in Human Resources Salary: The Top HR Jobs for Top Pay
Human resources is an essential business function across all sectors and industries. HR responsibilities such as employee recruitment and retention, training and development, and benefits and compensation are critical to a company's bottom line and their competitive standing in the marketplace.
In addition to the crucial nature of this job function, the rising complexity of managing people and workplace culture in today's world only points toward more growth for HR professionals. The Bureau of Labor Statistics expects human resources positions to grow faster than average, especially for management positions, which are expected to grow by 9% by 2030. 
Earning a master's degree in human resources is a great way to take advantage of this momentum, while also increasing salary expectations in the field. Let's look at how a master's degree in human resources can positively impact salary, as well as open the door to advancement opportunities.
Is HR a High-Paying Career Path? 

As companies face employee turnover and a job market flooded with open jobs, organizations are placing a particular focus on attracting and retaining top talent. This renewed emphasis on employees and organizational culture will prove fruitful for human resources professionals looking to climb the corporate ladder and boost their earnings.
According to labor market analytics firm EMSI, the average advertised salary for an HR professional with a bachelor's degree is $64,000. That number jumps to $80,300 for HR professionals with a master's degree. Over the past three years, the advertised wage for HR professionals with a master's degree has increased by 7.3%, compared to 5.3% for HR professionals with a bachelor's degree.
This outpaced salary growth for master's degree holders is evident at all experience levels. From entry-level positions to senior leadership roles, the data is clear—a master's degree will command higher salaries than a bachelor's degree.
 
What Are The Best Paying Jobs You Can Get with a Master's Degree in Human Resources?

Human resources encompasses a number of generalist and specialist roles. Based on your career aspirations, a master's degree can help you deepen your skills or broaden your expertise to compete for top roles.
Let's look at some of the top-paying positions that you can qualify for if you earn your master's degree in human resources. All salary figures are based on job posting data provided by EMSI for human resources positions that require a master's degree.
Training and Development Manager 
Median Advertised Salary: $85,200
Training and development managers oversee training programs, staff and budgets. This specialized HR function is responsible for identifying skills gaps or professional development opportunities and then creating or selecting course content and materials for training programs.
Human Resources Manager 
Median Advertised Salary: $94,600
Human resources managers are generalists who are responsible for planning, coordinating and directing the essential administrative functions of an organization. These professionals oversee the recruiting, interviewing, and hiring of new staff; consult with top executives on strategic planning; and serve as a link between an organization's management and its employees.
Change Management Consultant
Median Advertised Salary: $100,100
Change management consultant is a natural role for an HR professional as they typically focus on the people side of change, including changes to processes, job roles and organizational structures. Their primary responsibility is creating and implementing strategies that maximize employee adoption and minimize resistance to improve organizational efficiency. 
Director of Human Resources 
Median Advertised Salary: $102,700
An HR director oversees employee relations for all the departments of an organization. They plan, lead and enforce recruitment, management and employee relations policies to ensure they meet the organization's standards and align with its mission.
Compensation and Benefits Manager 
Median Advertised Salary: $105,200
Compensation and benefits managers are responsible for establishing an organization's pay and benefits structure. These professionals monitor industry wage rates and benefits offerings to ensure an organization remains competitive in the hiring market. They may also be responsible for researching and vetting benefits plans such as health insurance or retirement.
Chief Human Resources Officer
Median Advertised Salary: $124,700
The chief human resource officer (CHRO) is responsible for developing and executing human resource strategy in support of the overall business plan and strategic direction of the organization. The CHRO ensures HR needs are met by disseminating plans to the executive management team, as well as shareholders and the board of directors at large companies.
VP of Human Resources
Median Advertised Salary: $147,200
The vice president of human resources is responsible for developing, enforcing and evaluating legally compliant human resources policies, as well as pinpointing and implementing long-range strategic talent initiatives. These professionals determine key performance indicators for the organization's human resource and talent management functions, as well as ensure the organization's success and competitiveness in the job market.
Advancing Your Career and Increasing Your Salary Expectations Through a Master's Degree in Human Resources
Salary is always determined by a multitude of factors, including educational attainment. The value of a master's degree in human resources is evident in the increased salary expectations across job titles and years of experience. This degree will only prove increasingly valuable as organizations place more emphasis on human resources as a competitive advantage.
If you're currently a human resources professional, or a career changer looking to enter this well-paying field, a master's degree can fast-track your advancement. Finding a master's degree program that meets your needs as a busy working professional is crucial to your success. 
Franklin University offers a 100% online M.S. in Human Resource Management degree program that will prepare you to become a strategic partner at the highest levels of organizational leadership. The Franklin program will help you advance your functional expertise in HR, including complex benefits administration and changing labor regulations, as well as advance your leadership, communication and people skills.
Franklin's M.S. in Human Resources can be completed in as few as 16 months. This IACBE-accredited program follows best-practice standards for business education and is led by instructors with in-depth experience in the HR field. 
Learn more about the Franklin University M.S. in Human Resource Management to see how it can help you reach your career goals.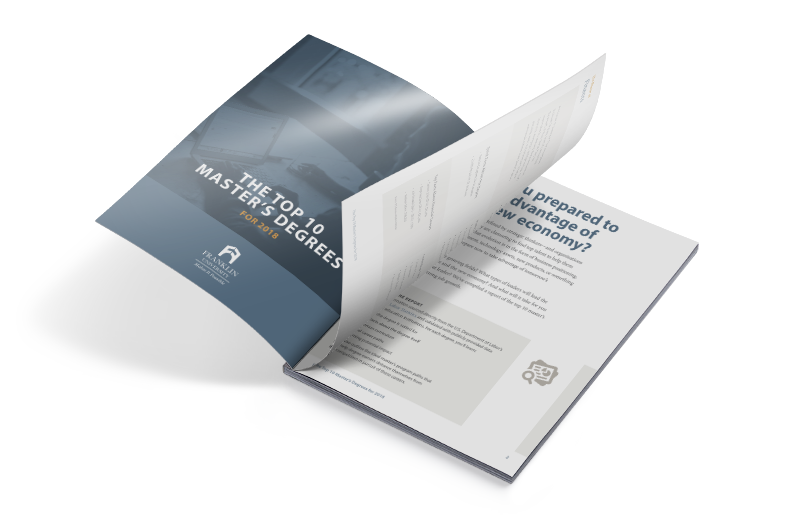 Download Now
Discover 10 of the most in-demand master's degrees based on salary and job growth.