We're Sorry
There was an unexpected error with the form (your web browser was unable to retrieve some required data from our servers). This kind of error may occur if you have temporarily lost your internet connection. If you're able to verify that your internet connection is stable and the error persists, the Franklin University Help Desk is available to assist you at helpdesk@franklin.edu, 614.947.6682 (local), or 1.866.435.7006 (toll free).
Just a moment while we process your submission.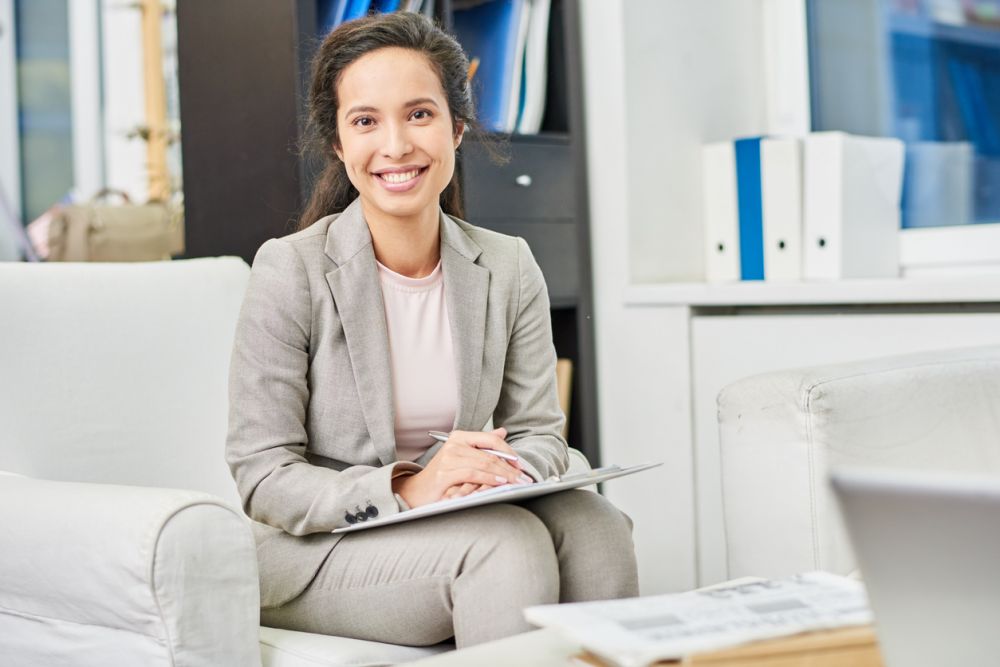 What Can You Do With A Health Sciences Degree? The Choice is Yours.
The healthcare industry is experiencing rapid growth, due to both an aging Baby Boomer population that requires more care, and medical treatments and services that are becoming more advanced and complex. And a growing industry also means there's an urgent need for healthcare professionals to help patients, doctors and nurses keep up with the nation's needs.
According to the U.S. Department of Labor, around one third of all new jobs added to the economy will be related to healthcare.
If you're interested in pursuing a degree in healthcare—making a difference in your community—a health sciences degree is your ticket to a range of fulfilling and in-demand career options.
Common Healthcare Degrees (and Who They're For)
Health sciences is a diverse, interdisciplinary field that spans biology, psychology, sociology, business, policy and ethics. But a degree in health sciences is different from other healthcare-related degree programs.
Compared to other bachelor's degrees in healthcare, a health sciences degree has the greatest focus on natural sciences, and prepares you to interact with both patients and staff in clinical and non-clinical settings. We'll break down what you need to know about a health sciences degree and how to tell if it's right for you and your career path.
5 Top Health Sciences Jobs for 2018 and Beyond
If you know you want to major in healthcare but haven't narrowed down your search, check out these three health sciences occupations that will be experiencing rapid growth for many years to come.
Below is a breakdown of each of these fields: Community Health Worker
Median Salary: $59,010
Projected Growth: 16%
The goal of health educators is to teach and promote behaviors that improve health and wellness. They may help patients with diabetes learn how to test their blood sugar, train medical staff on how to better communicate with their patients or conduct community health screenings. They work in a variety of settings, including nonprofits, governmental organizations, small businesses and colleges.
Athletic Trainer
Median Salary: $59,010
Projected Growth: 23%
Most athletic trainers work for sports teams at the professional, university or secondary school level. They specialize in the treatment and prevention of muscle and bone injuries in players.
Dietitians and Nutritionists
Median Salary: $59,410
Projected Growth: 15%
Dietitians and nutritionists use their knowledge of food and nutrition to help patients manage diseases and stay healthy. They work in nursing homes, cafeterias, clinics, schools and for local government.
Health Educator
Median Salary: $45,360
Projected Growth: 16%
Health educators teach individuals and communities how to promote wellness by creating programs, events and materials that focus on health topics. They work in hospitals, nonprofits, colleges and government.
Occupational Therapy Assistant
Median Salary: $56,690
Projected Growth: 28%
Occupational therapy assistants help their patients develop and maintain the skills they need to go about their daily lives. They work under an occupational therapist and assist in setting up exercises and equipment, transporting patients, and cleaning treatment areas.
What Skills Will You Learn with a Health Sciences Degree?
While every undergraduate health sciences program is a little different, they generally have two different tracks: a pre-med track that prioritizes hard sciences and a non-pre-med track that incorporates social science and policy. Since the pre-med track is generally more traditional and well-known, we'll be looking at the latter.
The overall goal of health science professionals is to bring healthcare to people in neighborhoods, schools, business and communities—settings where these services can be more cost-effective and impactful than they would be in a hospital. In order to be successful in the field, you should be prepared to master a range of topics, including ethics, cultural diversity and interpersonal communication.
Any comprehensive health sciences program should include the following components:
Classroom instruction of core skills. This includes coursework in biology and anatomy, scientific analysis and research methods, medical terminology, grant writing and public administration. You'll learn how to address the challenges facing today's healthcare system by analyzing the benefits of organizational-level policies, using data visualization to create professional communications, and formulating strategies to alleviate health and wellness obstacles.
Specialty knowledge. Since health sciences covers such a wide range of material, it is important to also develop expertise in the area in which you intend to work. Popular concentrations include community health education, emergency planning, exercise science, and environmental health and safety.
Hands-on experience with real-world problems. Most top health sciences programs include a practicum component at the end of the curriculum in which you apply everything you have learned in the classroom to a current issue or problem facing the healthcare field. This may be organized as field experience, service learning, civic engagement or an internship/apprenticeship.
What Can You Do with a Health Sciences Degree?
Whether you are heading to college for the first time or looking to make a career change, a health sciences degree opens up many opportunities for you to be an important part of the growing healthcare industry. Here's what the degree will prepare you for:
Start a new career in healthcare. For most jobs in the field, including health educators, medical records technicians, and health and wellness coordinators, a bachelor's degree will get you in the door and ready for on-the-job training.
Advance to a supervisory role within your organization. If you are currently working in a healthcare setting, a health sciences degree can increase your chances of promotion to a managerial or supervisory role.
Go on to grad school. Many in-demand and rewarding occupations, such as speech language pathology, occupational therapy and bioinformatics require a master's degree. A health sciences bachelor's degree is the right stepping stone to this level.
Make a difference. Most people major in health sciences because they are passionate about health and wellness and want to make a difference in their communities. A health sciences degree will give you the tools to better the lives of those around you.
Ready to Go? 5 Tips to Get Started!
There are lots of options out there for health science degrees. Don't just go with the first one you see and don't pick a school because it's a big name. Here are five ways to narrow down your search and locate the perfect program for you:
Research what programs are best for the specialty you are pursuing. Do you have a special interest in nutrition, community health or emergency planning? Are you employed at an occupational or physical therapy office and wanting to expand your role and expertise? Programs vary greatly in the scope of topics they cover and areas they specialize in. Be sure to find a program that has the classes and faculty that will support your specific interests and needs by researching the curriculum offered at each school.
Find out if you can turn your work experience and training into college credits. Already working in the healthcare field? Many schools—such as Franklin University's Health Science B.S.—offer credit for prior work experience in the field and any professional training and certifications you have, meaning you can save money and graduate faster. Be sure to confirm with the school's admissions department on their transfer policy before enrolling, so that you can make the most of your past work experience.
Consider the school's location and class schedule. Going back to school full time on a college campus is not a possibility for everyone. Today's college students often balance work and family life along with classes. Many programs offer flexible scheduling during evenings and weekends, as well as online classes that you can complete from your home.
Ask your employer about tuition reimbursement. Many companies now offer funding for their employees to pursue higher education. If you work for a participating company, you pay up front for tuition and fees, and then your employer will reimburse you for some or all of your education costs. These programs are an affordable way to advance your education and career. Before enrolling, check to see if your employer offers tuition reimbursement and what the conditions are—they may only offer it for courses and programs that are relevant to the company.
Check the stats. What percentage of alumni from the programs you are considering have gone on to work in the field following graduation? What is the median salary of recent graduates? These statistics can often be found on the college's website or on sites such as PayScale.com. Choosing a school with a high success rate for alumni helps ensure that your college investment will be successful as well.
A Meaningful Career? Right this Way.
As healthcare needs continue to multiply, we are going to need well-trained, innovative health science professionals working at the community and national level to keep our population healthy and thriving. A health sciences degree can put you on track for a satisfying and meaningful career doing just that.
Download Now
Where to Find Free Money to go Back to School
Learn how to get grants to cut college costs.