We're Sorry
There was an unexpected error with the form (your web browser was unable to retrieve some required data from our servers). This kind of error may occur if you have temporarily lost your internet connection. If you're able to verify that your internet connection is stable and the error persists, the Franklin University Help Desk is available to assist you at helpdesk@franklin.edu, 614.947.6682 (local), or 1.866.435.7006 (toll free).
Just a moment while we process your submission.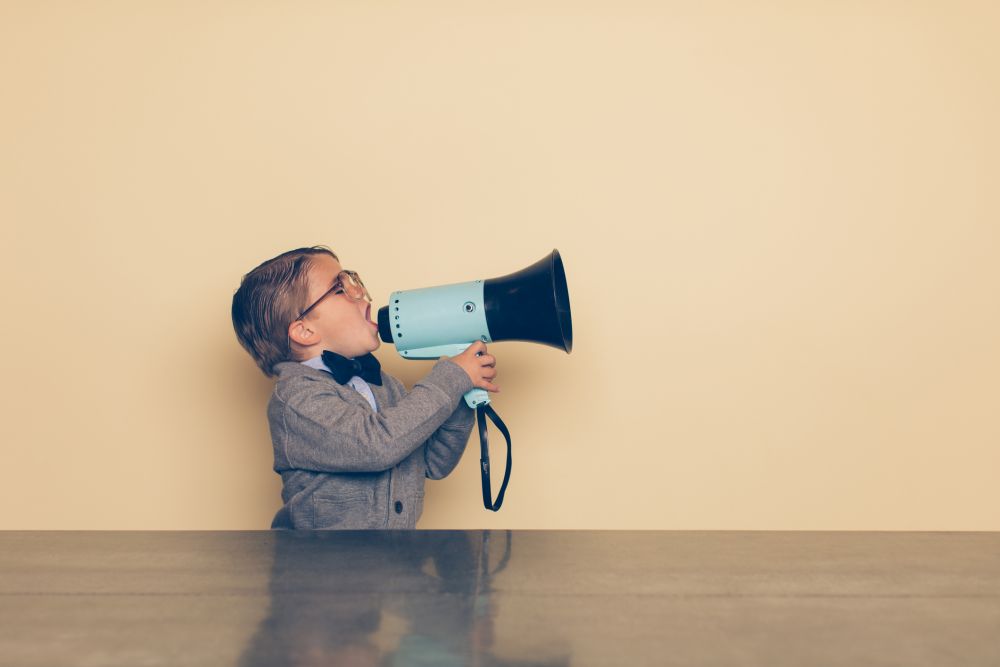 Five Self-Promotion Strategies From Howard Stern
The first day of a new job is exciting. It's kind of like the first day of the new school year: ripe with possibility, excitement and energy. You're ready to take on new things, strut your stuff and shine.
Then a few weeks, a couple of months or many years later, you realize something's changed. You've been overlooked for the big promotion. You lost out on a sizeable bonus. You got a too-small raise or, worse, none at all.
You slowly go from being wildly enthusiastic to moderately happy to seriously discontent. Soon you're mired in feeling unappreciated, unhappy and unmotivated.
But what if you could prevent this downward spiral? What if you could feel valued and appreciated for months and years to come? What if you could consistently be recognized and rewarded for what you have to offer?
You can—if you employ a little thing called "self-promotion."
Now don't let the words "self-promotion" be a turnoff. Self-promotion, done right, is not smarmy, underhanded or contrived. In fact, quite the opposite. True self-promotion is artfully communicating your value to the people who want and need to know.
There's nothing wrong with tooting your own horn. Just ask Howard Stern. He's the grand master of it. As a result, Stern has built a far-reaching reputation (like it or not) that puts him front and center of new and exciting opportunities, in both life and career.
Here's a compilation of some of Stern's best self-promotion skills, tactics and techniques to try for yourself.
Be authentic, even if it means being a contrarian.
Having a point-of-view and being able to articulate it can give you much-needed visibility, as well as set you apart from others. While people may not agree with you, they will respect that you have something to say and a reason to say it.
Share your ideas, talents and accomplishments liberally.
There's only one you. Your knowledge, experience and skills are truly unique. Use what you know to fill a need, then position yourself to be the go-to person for that particular issue.
Strike a balance between confidence and humility.
There's no denying that Stern is über confident; though he's hardly what you would call humble. Stern is, however, innovative, passionate and opinionated, making him surprisingly likeable among the multitudes. Exude Stern-like confidence while staying hyper-focused on your goals. Confidence is an attractive characteristic that draws others in. Unlike Stern, you'll want to be sure to give credit where credit is due. Others will be more appreciative of you and cooperative, too.
Speak up and out.
Be fearless in boasting at least a little about your accomplishments—especially as it relates to what role you played in furthering a group agenda or helping to reach business objectives. We live in a fast-paced world, which makes it too easy for others to overlook others' achievements. Your job is simply to shine a little light on how you helped the team. Communicate your value fairly and appropriately, and others will see you as being helpful, not hurtful.
Create and grow your online presence.
Strategically lend your expertise and opinions across a variety of social media outlets, including blogs, Twitter and LinkedIn. Make it your intention to help others, while also building a noteworthy reputation along the way. Go out of your way to answer questions related to your field, contribute expertise in relevant areas and participate in online conversations.
Download Now
Where to Find Free Money to go Back to School
Learn how to get grants to cut college costs.