We're Sorry
There was an unexpected error with the form (your web browser was unable to retrieve some required data from our servers). This kind of error may occur if you have temporarily lost your internet connection. If you're able to verify that your internet connection is stable and the error persists, the Franklin University Help Desk is available to assist you at helpdesk@franklin.edu, 614.947.6682 (local), or 1.866.435.7006 (toll free).
Just a moment while we process your submission.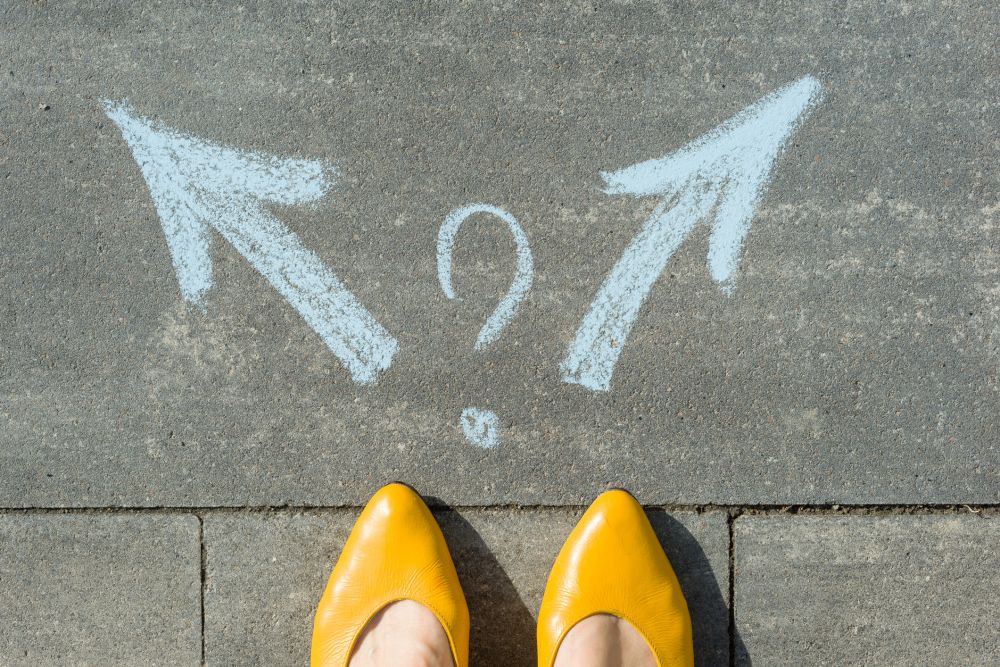 College or Degree Program: Which Should You Choose First?
Deciding to go back to college is a big decision. And now that you've made the decision and feel good about it, along come a slew of other, equally weighty decisions:
Perhaps the most important next question, however, is the proverbial chicken-and-egg one:
Which comes first: the college or the degree?
The answer (not surprisingly) depends on you and why you're going back to school.
If you're going back to college because you want to study something specific like business forensics or accounting, then you'll probably want to focus on finding the right college or university for that particular degree program.
If you're not sure about what to study, however, or you're anxious about making the right decision (and lots of people are), it might make sense to pick the college first, rather than your major.
But the truth is, there's no real clear-cut answer as to which is best. So we compiled a list of 7 action steps you can take to help you choose college or degree first.
Opt for quality: Whether choosing the college or degree first, you'll want to be sure to get a quality education from an accredited institution.

Read this

about accreditation and why it matters.
Be informed: Quality of institution matters, and so does quality of student experience. Visit college websites to research information about how the

student experience

is factored into the

overall educational experience

.
Pick a priority: Make an old-fashioned "pros and cons" list of the schools and/or degree programs you're considering. Assign each a numeric ranking and then tally the score to see who comes out on top.
Take a tour: Revisit the campus or virtual home of your top three choices. Talk to students and faculty, and ask questions about areas of concern or confusion. Consider type, size, cost and opportunity. Get real about which university you like best and why. If you can, make a list of your "wants" and "needs" and then match the schools accordingly.
Ask alumni: Talk to graduates about their degree program and the college. Ask them how they made their decision and how it affected their career choice and job opportunities.
Investigate career options: Do a little sleuthing with the help of a

career assessment tool

. Knowing your interests, passions and skills can help narrow your choice of schools and majors.
Relax: Don't worry about making the perfect choice. Plenty of students, both traditional and adult learners, get a few classes or semesters under their belt before making a commitment to a degree program. Part of the joy of college, at any age, is being open to new and unchartered academic experiences.
Have some additional thoughts? Leave them for us in the comments section!
Download Now
Where to Find Free Money to go Back to School
Learn how to get grants to cut college costs.