We're Sorry
There was an unexpected error with the form (your web browser was unable to retrieve some required data from our servers). This kind of error may occur if you have temporarily lost your internet connection. If you're able to verify that your internet connection is stable and the error persists, the Franklin University Help Desk is available to assist you at helpdesk@franklin.edu, 614.947.6682 (local), or 1.866.435.7006 (toll free).
Just a moment while we process your submission.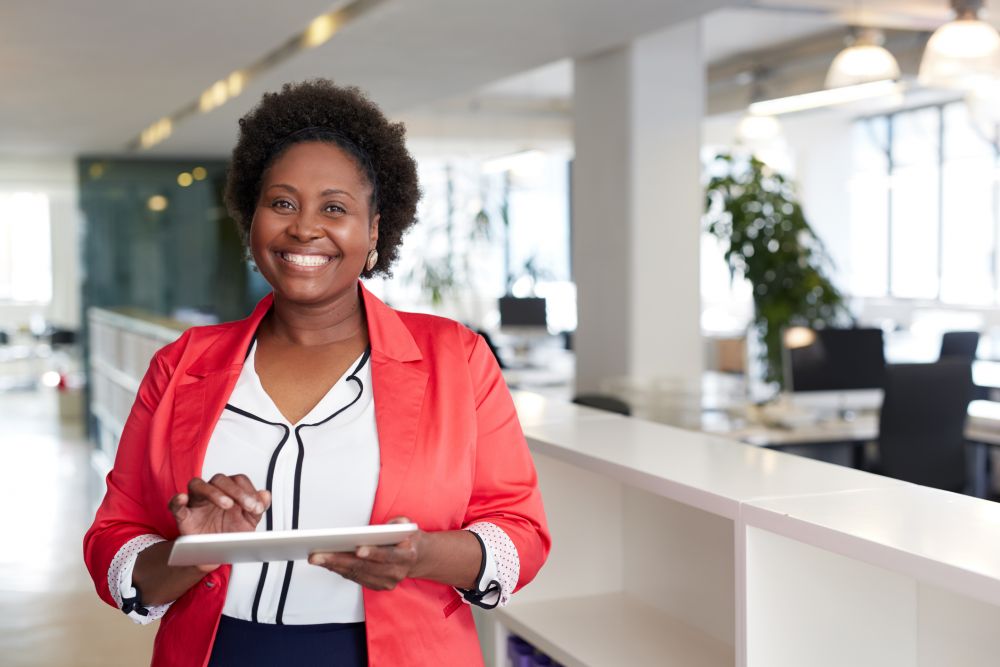 Going Back To School at 40: Is It Worth It?
Going back to school is a major undertaking. As a mid-career professional, you might be wondering if it's too late to earn your degree. 
Don't worry, you're never too old to earn your degree. It's becoming increasingly common for individuals 40 and over to go back to school. As of 2019, over 1.6 million adults 40 and over were enrolled in college (Chronicle of Higher Education). 
If you're thinking of joining this growing student cohort, we want to help you understand the opportunities getting a degree offers and provide advice that can help set you up for success.
7 Great Reasons To Go Back to School At 40
There are many reasons to consider going back to school in your 40s. Common motivations include:
Changing careers or working in a new industry.
Increasing job security and improving upward mobility.
Learning new technologies and tools to help future-proof your skill set.
Advancing to management or leadership roles that require a degree.
Qualifying for a salary increase and improving long-term earnings potential.
Overcoming a gap in employment or work history.
Enjoying the sense of personal fulfillment and accomplishment that comes with earning a degree. 
If any of these reasons resonate with you, going back to school is an excellent way to accomplish these goals. Let's look at ways you can set yourself up for success as a working adult over 40 returning to college.
 
Careers You Can Start at 40 That Make Going Back To School Worth It
If you're looking to go back to school at 40 to change career paths, you want a well-paying, stable career with high growth prospects. These 5 careers can be attained with a bachelor's degree and offer significant opportunities to professionals over 40. 
Market Research Analysts
Market research analysts gather data to help a company sell its products or services. They gather information such as consumer demographics, preferences, needs and buying habits. This data helps them determine potential markets, product demand and pricing for products or services.
Management Analysts
Also known as management consultants, these professionals are typically hired by organizations to provide an unbiased perspective on improving efficiency, productivity and profitability. Management analysts collect and analyze data about how a company works and then recommend changes that will decrease costs or boost revenue.
Training and Development Specialists
Training and development specialists help create, administer and deliver training programs for businesses and organizations. They are responsible for identifying skills or knowledge gaps and then developing custom programs to improve employee performance.
Information Security Analysts
Information security analysts are responsible for monitoring their organization's networks for security breaches and investigating a violation when one occurs. They must stay at the forefront of technology, using the latest software, such as firewalls and data encryption programs, to protect sensitive information.
Personal Financial Advisors
Personal financial advisors help clients plan for short- and long-term financial goals. They assess the financial needs of individuals and families, helping them with decisions on investments (such as stocks and bonds), tax laws and insurance. 
5 Tips for Going Back to School at 40
Going back to school at 40 or older is a significant undertaking. It's also much different from going to college as a traditional-age student. Here are some of the top tips we give working professionals in their 40s who want to go back to school.
Choose a college designed for working professionals. Your needs as a student at 40 are completely different from the needs of 18-22 year olds. Look for schools that are specifically geared toward the needs of working adults and have a strong history of helping them succeed. For example, Franklin University's average student age is 34, which helps surround you with other dedicated peers looking to advance their careers. Franklin also offers resources outside of traditional school hours to support you on your schedule.
Opt for a degree you can complete fully online. As someone over 40 returning to school, maintaining career momentum while advancing your education is key. Choosing a 100% online degree program can give you the flexibility to accomplish both. The best online degree programs will still offer meet sessions and group projects that help you feel engaged and connected.
Set aside dedicated time in your schedule every week. Staying organized and managing your time effectively will be crucial to earning your degree. Expect to spend approximately 15 hours per week on your school work. You can make it even easier to maintain a schedule by choosing a program with a balanced learning schedule. At Franklin University, coursework is spread evenly across the term to ensure you don't have major fluctuations in the time you need to dedicate to your studies. 
Determine how you'll finance your education. Paying tuition is a major concern for anyone completing a degree. It can be even more important if you have other major financial considerations like supporting a family, repaying a mortgage or making car payments. Make sure you have a solid plan—whether that's financial aid, savings, loans—or a combination of the three. Look for a college that offers transfer credit for previous college courses, professional credentials or work experience, which can reduce the amount of time (and cost) to graduate.
Ask your employer about tuition reimbursement or other support. Some employers offer tuition stipends or discounts for employees returning to school. Even if your employer doesn't, make sure they know you plan to pursue your degree. This notice can help them support you in other ways, like managing your work schedule.
Develop a support system that always has your back. Going back to school isn't easy. However, with the support of friends, family, colleagues and classmates, you'll find it much easier to stay motivated and complete your degree.
Choose a School Designed For Busy, Working Adults
Franklin University is an ideal school for professionals who are 40 or older that want to get their degree. For more than 115 years, Franklin has pioneered higher education for ambitious, goal-oriented adults.
From convenient, online classes to extensive student-centered services, every aspect of the Franklin experience is designed with you, your schedule and finishing your degree in mind. You will be surrounded by like-minded peers and faculty with in-depth real world experience, creating a 360-degree learning environment that helps you grow personally and professionally. 
See all of the ways Franklin will support you in earning your degree and advancing your career.
Download Now
8 Ways to Maximize Your FAFSA Benefits
Get insider tips to help you avoid common FAFSA mistakes and receive the maximum benefit possible.