Class Type
100% online, 12-week courses
Next Start Date
Nov 6, 2023
About Start Dates
Additional future start dates include:
Spring 2024
Jan 8, 2024
Feb 19, 2024
Apr 1, 2024

Summer 2024
May 20, 2024
Jul 1, 2024

Fall 2024
Aug 19, 2024
Sep 30, 2024
Nov 11, 2024

Start dates for individual programs may vary and are subject to change. Please request free information & speak with an admission advisor for the latest program start dates.
Cost Per Credit
Tuition Guarantee
Lock-In Your Tuition Rate from Day One
The Franklin University Tuition Guarantee locks-in your first-term tuition rate for the duration of your associate, bachelor's or master's degree program, for as long as you remain actively enrolled.
Showcase your strengths with an online marketing bachelor's degree
One of the most creative parts of business is marketing. In fact, some 1,500 executives say creativity is the number one leadership competency of the future. Yet there's much more to marketing and communications than coming up with and talking about ideas. Leadership-level marcom transforms ideas into actionable and strategic plans that yield measureable results. Let Franklin's online Marketing bachelor's degree program show you how to combine right-brain creativity with left-brain logic to maximum effect.
IACBE Accredited
Our program follows best-practice standards for business education.
Goal-Oriented Electives
Tailor your program by picking electives you're excited about.
Real-World Practitioners
Learn best practice marketing from on-the-job professionals.
100% Online Classes
Earn your degree around your schedule.
Project-Based Curriculum
Learn from real-world projects in a experiential business environment.
Hybrid Skills
Combine both strategic and digital marketing in a single degree.
B.S. in Marketing Degree Overview
Connect business strategy to compelling marketing plans
To gain entry into or grow in this field, you need in-demand skills you can immediately put into practice. Franklin University's transfer-friendly online bachelor's degree in Marketing equips you with a highly desirable skill set in these core areas: marketing strategy, market research, strategy and analysis, promotion, and digital advertising.
Through your Marketing degree coursework, you'll gain confidence in your abilities through a hands-on approach to all aspects of marketing, from developing strategic plans to executing tactics.
Our highly relevant curriculum will expose you to current trends in social media, analytics, and consumer behavior, preparing you to add value to variety of industries and organizations.
Gain hands-on experience with project-based assignments
With application-oriented Marketing curriculum and project-based assignments, you'll get practical experience in how the marketing function fits within other business disciplines. From case studies to your capstone project, you'll be doing marketing work in a simulated business environment.
The capstone project prepares you to work cross functionally by teaming you up with students from other majors, including Human Resources Management and Financial Management. Together, you'll define a corporate strategy with you developing the marketing plan and ensuring integration and alignment with the overall business strategy.
Earn an accredited marketing bachelor's degree taught by experts
Credentialed practitioners and respected experts in marketing teach our relevant curriculum, so you'll learn real-world lessons from their years of experience. And Franklin's online Marketing bachelor's degree program is accredited by the International Accreditation Council for Business Education (IACBE), a leader in outcomes-based accreditation in business, so you know you're earning a respected degree with value in the workplace.
Earn your marketing degree online from a university built for busy adults
Earn your degree on your terms by taking classes 100% online. Accredited and nonprofit, Franklin was built from the ground-up to satisfy the needs of adult learners. Our seamless transfer process and team of academic advisors will help ease your transition to becoming a student, while our flexible course schedules help to balance your education with work, family and life. Get started on your future today.
*Source information provided by Economic Modeling Specialists International (EMSI)
Read more >
Robbie
B.S. Marketing Graduate
"I learned so much from my instructors at Franklin. Even now they continue to be great mentors as part of my professional network."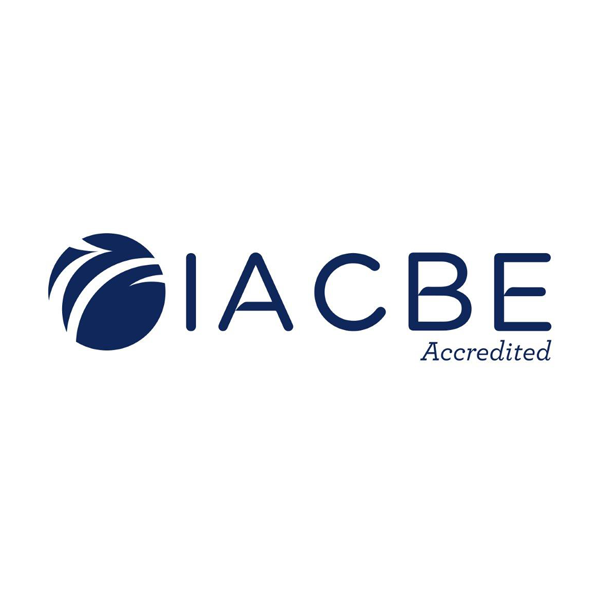 IACBE Accredited Program
The Ross College of Business at Franklin University has received specialized accreditation for its business programs through the International Accreditation Council for Business Education (IACBE) located at 11960 Quivira Road, Suite 300, Overland Park, Kansas, USA. For a list of accredited programs please view our member status page.
Learn More
Start dates for individual programs may vary and are subject to change. Please request free information & speak with an admission advisor for the latest program start dates.
Fall 2023
Recommended Register By:
Oct 27
Spring 2024
Recommended Register By:
Dec 29
Spring 2024
Recommended Register By:
Feb 9
Spring 2024
Recommended Register By:
Mar 22
Summer 2024
Recommended Register By:
May 10
Summer 2024
Recommended Register By:
Jun 21
Fall 2024
Recommended Register By:
Aug 9
Fall 2024
Recommended Register By:
Sep 20
Fall 2024
Recommended Register By:
Nov 1
Your Best Value B.S. Marketing
Choose Franklin's accredited B.S. Marketing and get a high-quality degree that fits your life and budget. 
Keep the Credit You've Earned
On average, students transfer in 2/3 of the credits required.
Transfer MORE Credits, Pay LESS tuition*
Max Transfer Credits
Avg Transfer Credits
*$398 per credit, 124 Total Credits, 94 maximum transfer credits, 77 average transfer credits.
Have Credit? Save Time!
Previously earned credit saves you time toward your degree.
Completion time is calculated based on full-time status and average transfer credits.
×
Full-Time, One-Class-at-a-Time
Focus on one 6-week class at a time and maintain full-time status by taking 3 courses per term.
80% of the program can be completed by taking six-week course, one class at a time.
×
Tuition Guarantee
Inflation-proof your degree cost by locking-in your tuition rate from day one through graduation.
Highly Recommended
98% of graduating students would recommend Franklin to their family, friends and/or colleagues.
Source: Franklin University, Office of Career Development Student Satisfaction Survey (Summer 2023)
×
Marketing Courses & Curriculum
124 Semester Hours
Fundamental General Education
English Composition
ENG 120 - College Writing (4)
In this course, students acquire the writing competence necessary for conducting and presenting research. A variety of assignments, beginning with personal reflections, build upon one another, as students develop ideas that respond to, critique, and synthesize the positions of others. Students systematize and organize knowledge in ways that will help them in all of their courses. The course also emphasizes the elements of good writing style, appropriate grammar and mechanics, clarity of language, and logical and cohesive development. It culminates in submission of a documented research paper.
Mathematics
MATH 215 - Statistical Concepts (4)
This course introduces the student to statistics with business applications. The course covers both descriptive and inferential statistics. Topics included are: measures of central tendency; measures of dispersion; graphical displays of data; linear regression; basic probability concepts; binomial and normal probability distributions; confidence intervals; and hypothesis testing. These topics will be covered using a basic knowledge of algebra and Microsoft Excel. Note, this course has proctored exam(s).
Choose either MATH 140 Introduction to Quantitative Reasoning or MATH 150 Fundamental Algebra as the prerequisite to MATH 215. Course can count as a University Elective.
Science
6 credits from the following types of courses:
Two courses from the Science discipline. One course must have a lab component.
Social and Behavioral Sciences
ECON 220 - Introduction to Macroeconomics (4)
An introduction to economic theory involving the basic underlying causes and principles of the operation of an economic system. Emphasis is placed on studying the economy as a whole. Issues of inflation, unemployment, taxation, business cycles and growth are discussed in the context of the global economic system.
2 credits from the following types of courses:
Choose from the Anthropology, Geography, History, Political Science, Psychology, or Sociology disciplines.
Arts & Humanities
6 credits from the following types of courses:
Choose from the Art, English Literature, Fine Arts, Humanities, Music, Philosophy, Religion or Theater disciplines.
Additional General Education
PF 121 - Basic Learning Strategies (2)
This course introduces students to the Franklin University community and provides strategies for successful transition to and participation in that community. Topics include University resources and procedures, strategies for advancing communication skills, the use of electronic tools to participate in virtual environments, and the development of an academic and career plan.
OR PF 321 - Learning Strategies (2)
This course prepares students to be successful lifelong learners both academically and in their chosen careers. Franklin courses require a high level of self-directed learning and focus on skills required in the workplace and the classroom that are easily transferable between the two environments. The course includes strategies for advancing communication skills, including the use of electronic tools to participate in virtual environments. The assignments and activities in the course are created to closely simulate teamwork found in the workplace.
COMM 150 - Interpersonal Communication (4)
By using applied critical and creative thinking, students in this course will develop a set of communication skills that will enhance their personal and professional relationships and endeavors. This course will focus on skill development in key areas such as self, perception, listening, verbal messages, conversations, relationships, conflict management, persuasion, and public speaking.
OR SPCH 100 - Speech Communication (4)
This public-speaking course emphasizes the fundamentals of extemporaneous speaking. Skill-building activities and assignments focus on research, organization, reasoning, style and delivery of presentations as well as listening and audience engagement.
ENG 205 - Business & Professional Writing (4)
This is an intermediate composition course focusing on writing for business and professional purposes. Students will review the writing conventions commonly expected within business and professional environments, as well as strategies for analyzing rhetorical situations within those environments. Coursework includes analysis, revision, and research exercises, as well as substantial practice in composing business correspondence. The final project is an extensive, researched business proposal developed in stages and presented to the class. Students will be encouraged to relate course materials to their major programs and workplace experiences.
Major Foundational
ACCT 202 - Financial/Managerial Acct for Non-Majors (4)
This course is an introduction to financial and managerial accounting. It is designed for non-accounting majors. Financial accounting emphasizes how general purpose financial statements communicate information about the business's performance and position for users external to management. It emphasizes how the accountant processes and presents the information. The course also examines the major elements of the financial statements. The managerial accounting portion of the course studies internal reporting and decision-making. The course assists those who wish to learn "what the numbers mean" in a clear, concise and conceptual manner without focusing on the mechanical aspects of the accounting process.
BSAD 220 - Business Law (4)
A study of the everyday legal problems encountered in business with emphasis on the areas of legal procedure, contracts, agency, employment law, business organizations and torts, with cases relating to these and other areas.
ECON 210 - Introduction to Microeconomics (4)
An introduction to economic theory involving the examination of how decision making by firms and individuals is shaped by economic forces. Emphasis is placed on demand, supply, market equilibrium analysis, and basic market structure models. The invisible hand as the driving force for economic decisions as well as market externalities are discussed. The class concentrates on providing a balanced approach to studying economic agents' behavior and the global implications and outcomes.
FINA 301 - Principles of Finance (4)
This course is designed to survey the field of finance and provide the foundation for more advanced finance coursework. Topics include sources of business and financial information, financial statement analysis, the time value of money, the nature and measurement of risk, financial institutions, investments and corporate finance.
MGMT 312 - Principles of Management (4)
This course explores the basic concepts and processes of management. Students will explore the functional roles and processes of planning, leading, organizing, and controlling comprising the manager role. Students develop skills related to the manager function that are required in today's competitive environment.
MKTG 300 - Marketing (4)
Theory, strategies and methods are foundational to the informed practice of marketing. Students investigate the importance of marketing to an organization or cause, the interrelationship of the difference phases of marketing, the marketing of goods versus services, analysis and identification of markets, pricing strategies and digital marketing tactics.
Completion of ACCT 215 - Financial Accounting & ACCT 225 - Managerial Accounting can fulfill the ACCT 202 requirement.
Major Area Required
MKTG 320 - Advertising & Promotion (4)
A study of fundamental principles and practices of advertising that emphasizes the development of a creative strategy and the decision-making process for the recommendation, implementation, and evaluation of a promotional campaign in support of the organization's strategy.
MKTG 330 - Marketing Behavior (4)
An understanding of consumer decision processes is developed through application of behavioral sciences. Organizational decision-making processes are also considered. The implications of these processes are considered in relation to marketing, organizational strategies and decision making.
MKTG 332 - Marketing Research (4)
Students develop an understanding of the theories and techniques of planning, conducting, analyzing and presenting market studies. Students will study different methodologies with emphasis on primary research including questionnaire design.
MKTG 340 - Digital Marketing (4)
Students investigate and evaluate various digital marketing and communication strategies and tactics. An emphasis is placed on critical evaluation skills, as well as social media, search marketing, content marketing, and evaluation of digital marketing initiatives. Students create a full digital marketing plan for a real-world company.
MKTG 495 - Integrated Marketing (4)
This course serves as the capstone for the marketing academic area as well as a bridge to the marketing profession. Three major components comprise the course: the analysis of a contemporary marketing case, evaluation of alternative marketing strategies and the preparation of a comprehensive marketing plan for a client. Note, this course has proctored exam(s).
Major Electives
At least 16 credits from the following courses:
MKTG 345 - Social Media Marketing (4)
In this course students will explore and utilize techniques for integrating social media marketing as an integral component of marketing campaigns, serving as listening and outreach tools for building brand awareness and promoting business. Through an investigation of tools which include internet forums, message boards, blogs, wikis, podcasts, picture sharing, video sharing, and social networking, students will have the opportunity to create and present a written plan for achieving business goals through the use of a social media marketing campaign.
MKTG 410 - Marketing Internship (1-4)
This course provides qualified students with an opportunity to receive academic credit for supervised professional training and experience in an actual work environment. This Internship is an ongoing seminar between the student, the faculty member and the employment supervisor. It involves an Internship Application and Learning Agreement, periodic meetings with the faculty representative, professional experience at a level equivalent to other senior-level courses and submission of material as established in the Internship Application and Learning Agreement. Participation cannot be guaranteed for all applicants.
MKTG 415 - Search Engine Marketing (4)
In this course students will use search engine optimization to evaluate the processes that bring websites to the top. It will also show students how to choose the best keywords and phrases to target and how to monitor and maintain successful search engine rankings for those keywords.
MKTG 435 - Digital Marketing Analytics (4)
In this course, students will learn how to quantifiably measure and define client interaction through web analytics. Successful companies today are leveraging the power of web analytics to realize the full potential of their websites, and are able to develop and maintain client relationships that create measurable value to business. In this course students will be introduced to key concepts, tools, techniques, and practices of web analytics. Students will understand how web analytics can drive higher profits and improve the customer experience.
MKTG 450 - Global Marketing (4)
A course in marketing theory and methods as they apply to world markets. Among the topics discussed are: the importance of linking international marketing with the overall strategy of the business while examining the impact of cultural, political and legal issues and the economic differences in global strategies. Emphasis is placed on developing the marketing mix appropriate to various international global environments.
MKTG 480 - Special Topics in Marketing (1-4)
A variable content classroom course in Marketing in which students pursue topics or subjects of current interest that are not part of the regular curriculum. A specific course description will be published online in the Course Schedule for the trimester the course is offered.
COMM 105 - Digital Design (1)
This course starts with principles of good design relevant for print and ends with active learning through the prepress creation of professional communication items like fliers, posters, and brochures. It includes digital prepress techniques and orientation to software used by industry practitioners for layouts. Please note that access to the Adobe Creative Cloud version of InDesign is required for this course.
COMM 107 - Intro to Web Presentation & Publishing (1)
This course is an introduction to the use of Open Source Content Management Systems (CMS) for creating Web sites. It will provide students with the basic knowledge required to design, build, and maintain an informational Web site.
COMM 241 - Media Design (3)
This course teaches the theories and practices associated with visual design principles, and layout for professional communication in traditional and new media formats. The focus of this course is on the creation of media content for use in promotion as well as a cursory overview of the Adobe image and web, creation and editing applications. Specifically, students will learn to utilize PhotoShop, InDesign, and Spark in the completion of these endeavors.
GRPH 210 - Fundamentals of Graphic Design (4)
In this course students will explore the fundamental principles and creative process of graphic design. An emphasis is placed on visual problem solving skills and the creative and aesthetic aspects of traditional graphic design. The course also explores the implications of traditional graphic design in a digital format. NOTE: This is a technology course, in a technology program, and it requires the purchase of software that may be used in subsequent courses as well as being suitable for commercial work beyond completion of degree studies. For specific software requirements, consult the course syllabus.
GRPH 310 - Advanced Graphic Design (4)
In this course students will apply the fundamentals covered in Fundamentals of Graphic Design (DCOM/GRPH 210). A strong focus is placed on preparing students to effectively communicate ideas and information to business and consumer audiences through graphic design. Students will learn to apply these principles using traditional methods supported by computer technology.
IMD 300 - Digital Media Design (4)
This course explores current trends in digital media design and production. The focus will be on creating media that can be used in interactive media projects, web sites, and social media contexts. The course examines common practices and methods of creating professional quality media using current technologies. Students work individually and in teams to design, develop, and implement digital media for projects.
IMD 450 - Interactive Media for Advertising (4)
This upper-level Interactive Media Design course provides practical application and experience in the creation of digitally mediated communication for advertising purposes. The course provides students with the knowledge and experience to design interactive media used in advertising to satisfy marketing objectives. The course provides hands-on experience conducting a needs analysis, followed by the design of a suitable advertising innovation, and ending with the implementation of a solution. Students utilize computer software and technology to present text, graphics, video, audio, and animation in an integrated way to produce interactive marketing materials.
PBRL 325 - Public Relations (4)
A general course in the technique of establishing and maintaining public relations. Activities span a variety of media to influence public opinion and manage an organization's reputation.
PBRL 445 - Public Relations & Promotional Strategy (4)
Students research, develop and implement persuasive and promotional campaign strategies appropriate to corporate, governmental and non-profit organizations. This advanced course is designed for those who desire specialized skills in public relations and promotional communication. Emphasis is placed on various tactics including investor relations and employee communications.
GRPH 200 - Digital Image Design, Editing, and Compositing (4)
This course provides students with instruction in graphic and image editing software that is widely used in the photography and graphic design fields. Hands-on projects will use image editing tools, layers, color adjustments, tonal adjustments, shapes, and filters to enable students to understand current postproduction techniques for both photography and graphic design applications. These skill sets are basic to digital 'literacy skills for today?s computer creative workers and will be necessary support for students majoring in IMD, WEBD, COMM, and other design-related majors.
Students may take a graduate level course to fulfill requirements in an undergraduate program. Please review the academic policy and speak with your academic advisor for more details. Students should select an introductory level graduate course, e.g. MGMT 707 or MCM 707.
University Electives
28 credits from the following types of courses:
Any undergraduate courses offered by the University except developmental education courses.
Additional Requirements
All students are required to pass College Writing (ENG 120), and either Basic Learning Strategies (PF 121) or Learning Strategies (PF 321) prior to enrolling in any course at the 200 level or above. Students who enroll at Franklin with 30 or fewer hours of transfer credit are required to pass PF 121 Basic Learning Strategies in place of PF 321 Learning Strategies. Interpersonal Communication (COMM 150) or Speech Communication (SPCH 100) must be taken prior to enrolling in any course at the 300 level or above. Students must also meet the University algebra competency requirement.
Marketing Bachelor's Degree Cost, Requirements & Outcomes
| 2023 - 2024 Tuition  | Cost Per Credit |
| --- | --- |
| Standard tuition | $398 |
| B.S. in Nursing  | $298 |
| Current service members | $250 |
| International students | $526 |
See How Franklin Compares
 
67% LESS IN TUITION
For students taking 31 credits per year, Franklin University's undergraduate tuition for the 2023-2024 academic year is $12,338. According to Collegeboard.org, that's about 67% less than the national average private, nonprofit four-year college tuition of $38,070.
A learning outcome map functions as a roadmap to help guide students' progress through their program of study. Click HERE to view the B.S. Marketing matrix.
1. To be awarded an undergraduate degree, students must:
Successfully complete all courses required in the major program, including:
General Education
Business or Professional Core
Major Area and Elective Courses
Technical transfer credit (for specific degree completion programs only)
2. Meet these grade point average (GPA) requirements:
All students must attain a minimum Franklin University cumulative GPA of 2.00
All students must attain a minimum GPA of 2.25 in the major area, and each major area course must be completed with a grade of "C" or better to count toward degree requirements
3. Complete the residency requirement
Students seeking a bachelor's degree must complete a minimum of 30 credit hours at Franklin University to be eligible for a degree. Students seeking an associate's degree must earn 20 credit hours overall in residence at Franklin University to be eligible for a degree. 
4. Complete the payment of all requisite tuition and fees
5. Not be under disciplinary dismissal due to academic dishonesty or a violation of the Student Code of Conduct
Program Chairs and Academic Advisors are available for consultation to provide information and guidance regarding the selection of courses, the accuracy of schedules, and the transfer process. However, students are responsible for understanding and meeting the degree requirements of their major program or degree and for planning schedules accordingly.
Overall Residency Requirements
Students seeking a bachelor's degree must complete a minimum of 30 credit hours at Franklin University to be eligible for a degree. Students seeking an associate's degree must earn 20 credit hours overall in residence at Franklin University to be eligible for a degree. 
Course Level Requirements
A student must have 40 credit hours overall that are equivalent to 300/400 level Franklin University courses for a bachelor's degree. A student must have a minimum of 12 credit hours of courses that are equivalent to 200 level or above for an associate's degree.
Business Core Requirements
Majors that have Business Core requirements are Accounting, Applied Management, Business Administration, Business Economics, Business Forensics, Energy Management, Entrepreneurship, Financial Management, Financial Planning, Forensic Accounting, Human Resources Management, Information Systems Auditing, Logistics Management, Management & Leadership, Marketing, Operations & Supply Chain Management, and Risk Management & Insurance. The Business Core is the foundation of the related academic disciplines appropriate for a baccalaureate degree in business. The purpose of the Business Core is to provide students with a conceptual understanding of organizations, how the functional areas interrelate to achieve organizational goals, and how to apply professional decision-making competencies and technical skills in today's environment. After completing the Business Core, graduates will be able to:
analyze an organization's accounting information in order to develop sound business decisions
identify and apply valuation models relevant to an organization's financial decisions
identify the impact of forces influencing the major functional areas of business (e.g., ethical, legal, technological, economic, global and social)
apply marketing activities to the delivery of goods and services in business-to-business and business-to-consumer markets
apply interpersonal and resource management skills to enhance business success
Business Principles (BSAD 110) is a Business Core prerequisite. Transfer students with the equivalent of four business courses are not required to take Business Principles.
Major Area Requirements
A student must have 20 credit hours in the major area that are equivalent to 300/400 major level Franklin courses for a bachelor's degree. A student must have 12 hours of major area courses that are equivalent to 200 level or above for an associate's degree. A minimum 2.25 GPA is required in the major area for students enrolled in either the associate's or bachelor's degree programs, and each major course must be completed with a grade of "C" or better to count toward degree requirements.
Capstone Requirement
Every major has a capstone experience for which credit cannot be transferred into the University. This is a Franklin course designed to integrate and assess the learning outcomes specific to each major as a whole. This course should be taken as the last major course. If, given the academic scheduling process and the student's projected graduation date, this is not possible, then the student should have Senior Standing (90 or more credit hours), plus the skill-based General Education courses (COMM, SPCH, WRIT, MATH, COMP), all business or professional core courses, and the capstone prerequisite courses.
Subsequent Degree Requirements
Students pursuing subsequent bachelor's degrees must earn in residency at Franklin University a minimum of 30 credit hours at the 200 level or above, of which a minimum of 16 credit hours must be major area courses equivalent to 300/400 level courses.
Additional Degree Requirements
Students seeking an additional bachelor's (or associate's) degree must successfully complete a minimum of 30 credit hours (including the major requirements) beyond the first bachelor's (or associate's) degree. (See the "Subsequent Degree" section of the Academic Bulletin.)
Transfer Credit
Transfer credit and credit awarded on standardized exams, proficiency exams or portfolio credit awarded by another institution will not count toward the residency requirement at Franklin University. Credit awarded based on proficiency examination or portfolio evaluation conducted by Franklin University may apply as appropriate major area credit, but will not reduce the hours required toward the residency requirement.
The University employs a team approach to planning, developing and maintaining its academic curriculum. An essential element of this process – and a key to the institution's quality assurance practices – is the Program Advisory Board (and the associated Alumni Advisory Board). A diverse array of business and industry leaders make up these discipline-specific boards that provide guidance on theory-to-practice ideas, global business perspectives, and emerging topics in the field. Each academic year, Program Advisory Boards meet with Division Chairs and faculty for lively and engaged conversations, thus bringing members' substantial professional experience and expertise into the classroom. In addition, some Division Chairs elect to engage Program Advisory Board members in the assessment of academic program outcomes.

Marketing Program Advisory Board

| | | |
| --- | --- | --- |
| Name | Organization | Title |
| Bill Faust | Ologie | Senior Partner, Chief Strategy Officer |
| Catherine Lang-Cline | Portfolio Creative | President, Co-Founder |
| Faye Oney | Sales Development Services | Social Media Manager |
| Wal Ozello | Wendy's International | Manager, Systems Communication |
| David Demarchi | Summerfield Advertising | Account Manager |
| Jason Clayton | Vital Companies | Principal |
| Doug McIntyre | Cult Marketing | CEO, Founder |
| Julee Stephenson | NiSource | Vice President, Communication Strategy |
Chelsea W.
B.S. Marketing '21
"This journey through college has allowed me to evolve into a strong independent person today."
Marketing Career Opportunities
Account Executive
Account Executives cultivate and maintain profitable and satisfying client relationships, seek out new business opportunities, and sell a company's products and services.
Digital Marketing Analyst
Digital Marketing Analysts assess web analytics against business objectives and key performance indicators (KPIs), report findings, and make strategic optimization recommendations.
Digital Media Director
Digital Media Directors lead the activities of online marketing programs, including branding, direct response, e-commerce, and customer engagement and retention strategies.
Internet Marketing Director
Internet Marketing Directors lead and manage online marketing programs and activities, devising strategies to build brand or organizational awareness, and increase customer engagement, acquisition, and conversion.
Marketing Director
Marketing Directors plan, implement, and monitor marketing and sales activities in support of customer acquisition and retention efforts.
Promotion Coordinator
Promotion Coordinators collaborate with advertising, sales, and public relations managers to develop programs, materials, and special events that generate interest and awareness of an organization's products and services.
SEO/SEM Manager
SEO Managers establish effective search strategies and programs, such as keyword research, on-page optimization, and link building, to optimize organic and paid result
Social Media Strategist
Social Media Strategists help plan the goals of social media initiatives by providing content and timely response to fans and followers, and by implementing and monitoring campaigns across a variety of platforms.
Marketing Degree Knowledge & Skillsets
Gain in-demand skills sought by employers with curriculum that teaches you:
Analyze and identify market opportunities, including industry and customer segmentation, marketing communication objectives, strategies and tactics for target markets
Provide strategic direction for development and implementation of integrated marketing programs plans to meet core business objectives
Generate innovative ideas and execute strategic campaigns in support of marketing goals and business objectives
Collaborate with sales, marketing, creative services and others to convert brand strategies to innovative action plans that drive sales and revenue
Lead world-class marketing organizations in brand management, product innovation and consumer insight development
Deliver creative and strategic marketing approaches by coordinating sales, advertising, promotional, digital and research efforts to capitalize on business opportunities
Develop and manage research initiatives, including qualitative and quantitative studies
Employ market research tools, such as surveys, focus groups, controlled experiments and interviews to gain insight into consumer behavior and buying motives
Conduct analysis and manage competitive data and industry insights to enhance brand equity
Benchmark and monitor competitive set marketing activity and metrics to achieve growth and sustainable competitive advantage
Translate findings into actionable recommendations to drive loyalty, engagement and retention
Develop and apply a deep understanding of purchasing decisions to segment audiences and deliver audience-appropriate content, features and functionality
Use consumer insights to improve strategic direction, tactical planning and content development
Understand and translate audience engagement best practices and measurement analytics to strategic, interactive communication efforts
Design reporting structures that lead to actionable product and marketing insights for consumer behavior
Perform competitive analyses, applying research findings to understanding emerging technology trends, target audiences and marketplace conditions
Translate business goals into successful search engine optimization (SEO) and marketing strategies
Analyze search engine ranking positions against competitors, bid price and site traffic data to inform optimization activities, and improve site conversion and return on investment (ROI)
Monitor paid search performance, aligning with SEO campaigns to aggressively optimize paid-to-organic search balance
Develop a robust test-and-learn plan to improve search ad creative and landing page content
Set up and organize pay-per-click campaigns on Google AdWords
Develop and maintain a comprehensive social media strategy, defining how social media marketing techniques increase visibility and traffic
Lead the development of organization-wide social media management standards, policies and rules of engagement
Drive follower growth and engagement on social channels
Measure quantitative and qualitative key performance indicators (KPIs)
Apply insights derived from market research and usability studies to create innovative promotional campaigns
Analyze marketing challenges and author a creative approach to executing relevant marketing programs
Lead creative sessions, resulting in new themes, fresh concepts or extended ideas
Develop compelling messaging for media channels such as web, TV, radio and print advertising
Collaborate with internal teams and media agencies to identify optimal media mix for promotional initiatives
Get College Credit for What You Already Know
The certificates and training listed below are relevant to this degree program. Search our database to view pre-evaluated credentials and see how a license, certification or professional training saves you time and money toward your degree.
Marketing Degree Frequently Asked Questions