We're Sorry
There was an unexpected error with the form (your web browser was unable to retrieve some required data from our servers). This kind of error may occur if you have temporarily lost your internet connection. If you're able to verify that your internet connection is stable and the error persists, the Franklin University Help Desk is available to assist you at helpdesk@franklin.edu, 614.947.6682 (local), or 1.866.435.7006 (toll free).
Just a moment while we process your submission.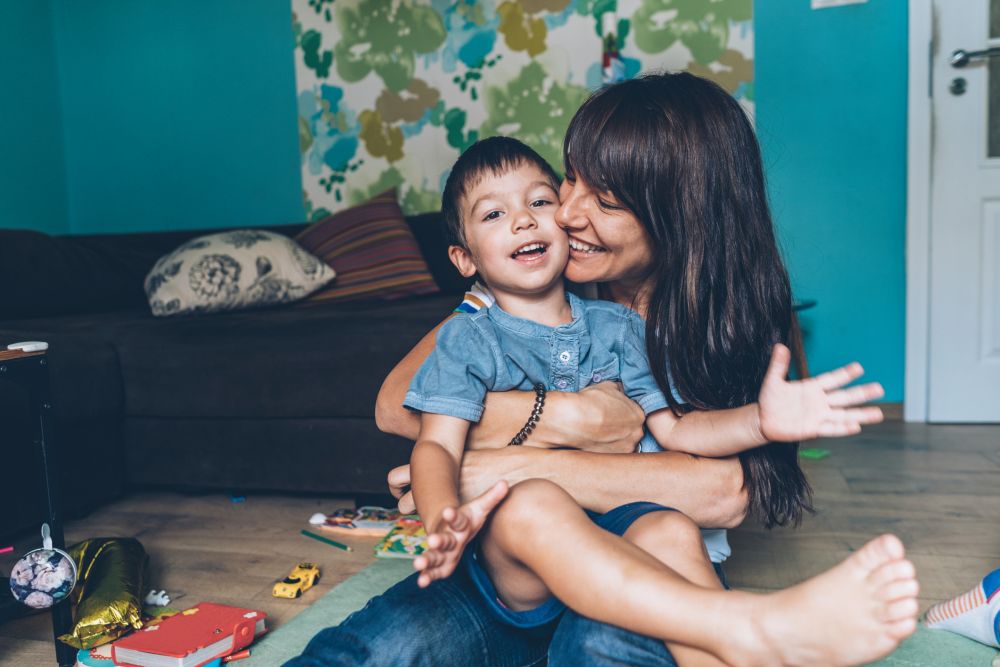 How to Handle Child Care When Going Back to College
Parents have been navigating the daycare dilemma for as long as there have been kids and families.
Short of staying home with the kids all day and quitting your job, what's a parent to do when juggling work, kids and classes?
Until recently, options for finding quality yet affordable childcare was somewhat limited for adult learners (National Postsecondary Student Aid Study, 2004).
Fortunately, over the past several years, colleges and universities have taken adult student child care issues seriously, offering adult students:
Better programs
Flexible class schedules
Online degree programs
Child-friendly campuses
On-campus child care
Financial assistance
Good thing, too, since almost half of all adult learners are said to have care-taking responsibilities for minor children. With more and more adults going back to school to finish their college degrees, the need for child care resources and/or support systems is great—and growing.
While not every adult going back to school is eligible for every type of aid or assistance, if you're an adult student looking for child care solutions, here are some of the best:
Pursue a 100% online degree and complete your college coursework while the kids are playing, busy or sleeping.
Swap babysitting services with friends so that you watch their kids and they watch yours.
Find a qualified local babysitter, nanny or child care provider through a reputable online service such as www.sittercity.com, www.care4hire.com or www.online-nanny.com.
Ask your college or university about CCAMPIS (Child Care Access Means Parents in Schools), a federal grant program that helps schools provide subsidized childcare for low-income students.
Investigate options for free child care and learning through a federally funded program like Head Start.
Search online for child care scholarships by state. Use keyword phrases such as "childcare scholarships in Ohio" or "childcare subsidy+Illinois."
Talk to student servicesstaff about how they can help connect you to child care resources, programs and assistance.
Download Now
8 Ways to Maximize Your FAFSA Benefits
Get insider tips to help you avoid common FAFSA mistakes and receive the maximum benefit possible.