We're Sorry
There was an unexpected error with the form (your web browser was unable to retrieve some required data from our servers). This kind of error may occur if you have temporarily lost your internet connection. If you're able to verify that your internet connection is stable and the error persists, the Franklin University Help Desk is available to assist you at helpdesk@franklin.edu, 614.947.6682 (local), or 1.866.435.7006 (toll free).
Just a moment while we process your submission.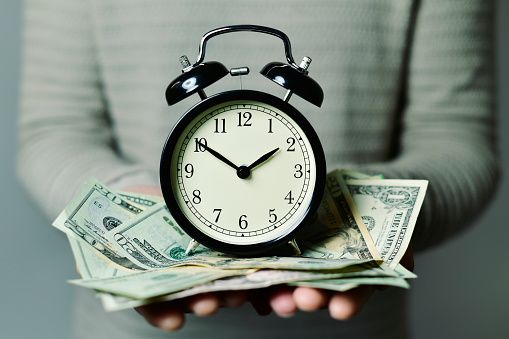 How to Transfer College Credit to Finish Your Bachelor's Degree
You've completed some college courses, but not enough to get your degree.
Like many of us, life changed on you. Maybe you ran out of funding, had go back to work, or started a family. And although it's been a while, now you are ready to go back and get that degree.
But how long will it take to complete your degree? Can you transfer any or all of those credits you earned back then? Is there a way to fast-track a new degree by using what you've already done?
The Subjectivity of Transfer Credits
Let's start by discussing how the college credit system works.
For most bachelor's degrees, you'll need around 120 hours of coursework to graduate. Those hours accumulate one course at a time, with most courses being worth around 4 hours of credit.
When it comes to transferring credit, however, the school has discretion over whether it's accepted as credit or not—and it can seem a little subjective and convoluted. A school may consider:
The good news is that more of your old credit may transfer than you thought. In addition, you may discover new opportunities to earn credit based on your life and professional experiences. The truth is that many 4-year colleges are working harder toward helping busy adults earn a degree faster.
How to Find Out If Your Credits Will Transfer
The process of finding out if your credits transfer can be daunting. In the end, the only way to know for sure is to start the process.
But what happens if you discover that some of your credits won't transfer? Then what? Well, resourceful student that you are, you're going to discover that you just might have some options.
 
3 Ways to Get Credit for The Work You've Already Put In
It can seem daunting to have so much time and money riding on these decisions. Here are some important tips to get the most credit when going back to school.
Get Even More Credit for Experience
There may be additional options to earn credit for your previous work experience or background. Not all programs provide these options, but some schools will work with you to apply real-life experience to classroom credit.
Before you sign up for an exam, be sure that your school accepts that testing company's results as proof that you're proficient in the subject and worthy of college credit. It's important to note that not all colleges and universities accept CLEP or DSST. Talk with your school's academic advisor to be sure.
Find Hidden Transfer Credit Opportunities at Your Chosen School
All schools are not created equal. With a little research, you'll quickly find that credit transfer opportunities are more robust and creative in some institutions. Here are a few additional opportunities to consider.
Find Out How Much Credit You Can Carry Over
As you begin learning about your transfer prospects, a good place to start is online. With a quick search, you should be able to find some helpful credit-transfer tools out there. For instance, try this credit estimator tool, which calculates the credits you can transfer and how much time and tuition those credits will save you.
Once you get started, you'll get a feel for how much of your previous efforts may qualify as credit. Then you can meet with your admissions advisor with more information and confidence.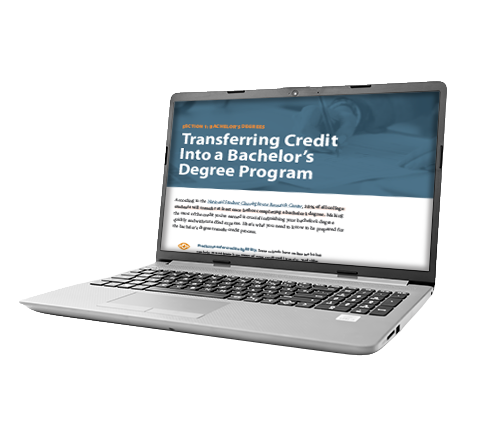 Download Now
Maximizing Your College Transfer Credit
Learn the five things you need to know, at every academic level, to make the most of your transfer credit – including credits from technical/community college and military training.