We're Sorry
There was an unexpected error with the form (your web browser was unable to retrieve some required data from our servers). This kind of error may occur if you have temporarily lost your internet connection. If you're able to verify that your internet connection is stable and the error persists, the Franklin University Help Desk is available to assist you at helpdesk@franklin.edu, 614.947.6682 (local), or 1.866.435.7006 (toll free).
Just a moment while we process your submission.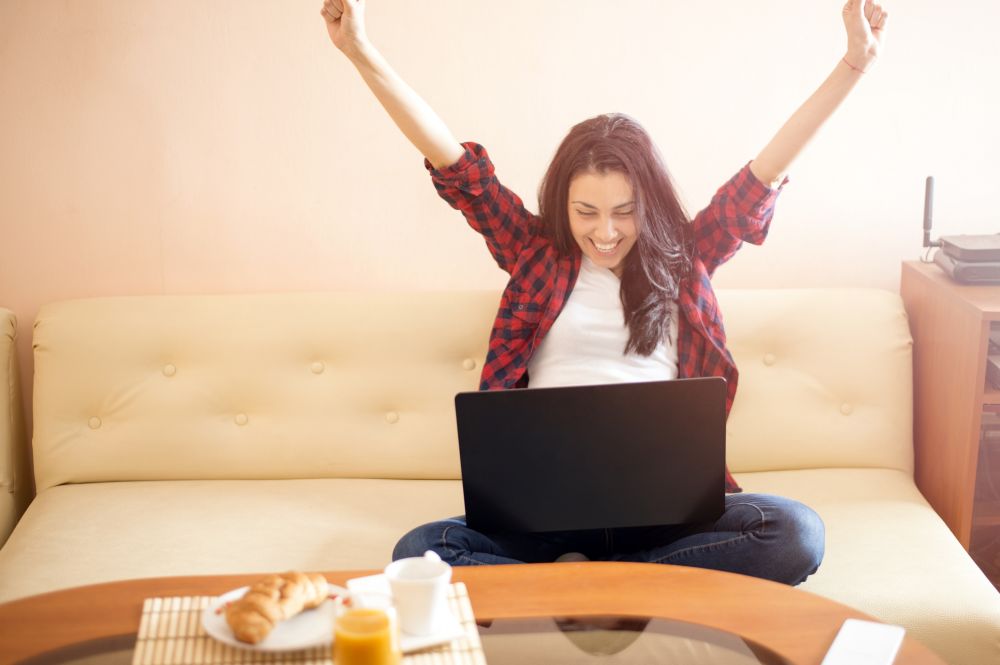 Six Reasons Why Online Studies are Awesome
"Awesome."
It's one small word that means "extraordinary."
But more than just being a buzzword for the 80s (and beyond), it's also a great word to describe why the average online student chooses to study online. But in case you need a little more detail about online degrees and online classes than "they're awesome," we've spelled it out for you here.
Anywhere, any time. Take classes when you want, where you want. Study that way, too. This works out extremely well for students with jobs, families, and other obligations that extend beyond their college studies.
Self-directed study pace. Spend as much (or as little) time as you need to grasp the concepts and do the work. You're in charge. Put forward as much time and effort as you personally need to master the material.
Convenience. You'll enjoy schedules and class formats to suit you. For those prospective students who are thinking about going back to school but are worried about fitting school in with their already hectic lives, the convenience inherent to online classes cannot be overstated.
Stay at home. Why should moms (and dads!) be the only ones to eliminate their commute(s)? That is, unless you consider walking to the couch, study, or spare bedroom to be a commute. How much is your time worth? Couple your commute times with the cost of gas and you'll start to see how online classes can add up to be a real money-saver.
Family first. The family's gotta eat, the dog has to be walked and the chores need to be done. Sometime. By someone. With online studies, it's a whole lot easier to fit school in around family, rather than vice versa. That in and of itself is a compelling argument for online classes, isn't it?
Keep working. Love your job or hate it, you work for a reason. With online classes, you can keep your job and work toward your degree without interruption.
Do you have an opinion about online studies, or online degree programs in general? Sound off in the comments and let us know what you think!
Download Now
8 Ways to Maximize Your FAFSA Benefits
Get insider tips to help you avoid common FAFSA mistakes and receive the maximum benefit possible.