We're Sorry
There was an unexpected error with the form (your web browser was unable to retrieve some required data from our servers). This kind of error may occur if you have temporarily lost your internet connection. If you're able to verify that your internet connection is stable and the error persists, the Franklin University Help Desk is available to assist you at helpdesk@franklin.edu, 614.947.6682 (local), or 1.866.435.7006 (toll free).
Just a moment while we process your submission.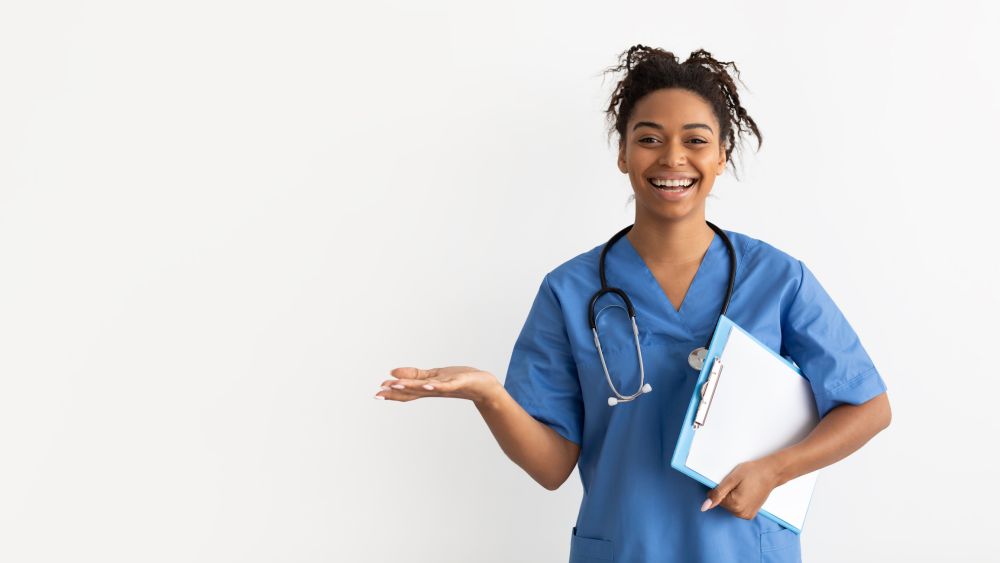 What Is an MSN-FNP: 8 Big Questions Answered
Nurse practitioner is the No. 4 fastest-growing career, according to the U.S. Bureau of Labor Statistics, which projects that employment of NPs will increase by 52% from 2020–2030 as demand for healthcare services increases and the primary care provider shortage worsens.
 
These stats bode well for family nurse practitioners, who currently make up nearly 70% of the more than 355,000 nurse practitioners (NPs) licensed in the U.S., according to the American Association of Nurse Practitioners (AANP). And with an average salary of $104,928 for an NP in family medicine, according to the Clinical Advisor Salary Survey, becoming a family nurse practitioner is a solid investment for individuals who want to deliver holistic primary care to patients.
 
This article will help you understand what an MSN-FNP degree is by addressing eight big questions about it and who it is right for.
What Is an MSN-FNP?
MSN-FNP stands for Master of Science in Nursing-Family Nurse Practitioner. Family nurse practitioners (FNPs) are Advanced Practice Registered Nurses (APRN) who focus on health promotion and education and deliver primary healthcare to individuals and families of all ages, from infants to the elderly.
 
To become an MSN-FNP, you must be a registered nurse (RN), complete an accredited FNP-focused master's program, and then pass the national NP board certification exam.
 
"What's rewarding about being a family nurse practitioner is that you often get to take care of just what it says, the whole family. You get to form a relationship with your patients because those patients keep coming back to you," says Dr. Kathy VanRavenstein, APRN, FNP-BC and the director of clinical education at Franklin University. "And it's really great when you have a patient whose diabetes is uncontrolled, you start to work with them and they come off medications and they get their diabetes under control. It's just really rewarding to form a bond with a patient, to get to see the family through the whole continuum, and to have successes with patients and celebrate those successes."
What Courses Can I Expect in an MSN-FNP Program?
An MSN-FNP program will prepare you to become a board-certified family nurse practitioner. You'll gain advanced knowledge in health assessment and disease prevention, diagnosis and management. Clinical courses will give you hands-on experience. Core courses in an MSN-FNP program can include:
Advanced Clinical Assessment—Building on basic physical assessment and using a systems approach, this course is a deeper study of identifying and interpreting abnormalities in the physical exam. The process for developing the differential diagnosis is introduced, too.
Evidence-Based Care and Quality Improvement—This course prepares graduate nursing students to critically evaluate their knowledge, as well as healthcare research and best practices, to improve nursing practices and health outcomes.
Diagnostic Methods—Problem-based strategies and common diagnostic tests are used to formulate differential diagnoses and develop evidence-based treatment and care management plans for acute and chronic illnesses as they affect individuals across the lifespan.
Healthcare Policy—An introduction to understanding the role of public policy, advocacy and industry regulation in health and healthcare organizations, this course will also teach you how to work through or in the policymaking system.
Pathophysiology—An in-depth study of pathophysiological processes and disruptions in normal body functioning, emphasizing the integration of information from many sources to develop a diagnosis and plan of care for clients of all ages and any disease state.
Pharmacology—A comprehensive look at pharmacological concepts and principles focusing on using pharmacotherapeutics to promote health and treat disease. This course will provide students with a solid foundation in the major pharmacological drug classes and the ability to apply the principles in their therapeutic decision-making.
Primary Care—This course explores clinical decision-making and evidence-based practice in providing primary care to individuals across the lifespan, including obtaining advanced knowledge of health promotion, disease prevention, and management of common acute and chronic health problems.
Will I Have to Complete Clinicals in an MSN-FNP Degree Program? 
Becoming an FNP requires much preparation, and clinicals provide you with hands-on practical experience caring for patients in different healthcare settings—experience you can't get from a textbook. The number of required clinical hours will depend on your program, but you can expect to complete at least 500 to 600 hours.
 
Clinical rotations for FNP students are a preview of what your workday will look like once you are a certified nurse practitioner. During your first days, you'll learn what everyone does in the clinic and understand the flow of a patient appointment through everyone's roles. Next, your preceptor (the experienced licensed clinician supervising you) will ease you into seeing patients. At first, you may collect the history of present illness (HPI) or do assessments on patients. Later you'll add the responsibilities of coming up with a diagnosis, discussing differential diagnoses, and determining what you'd advise for the patient's treatment plan. By the end of your rotation, you should feel relatively confident in your ability to see a patient from start to finish.
Will I Have to Complete a Project or a Dissertation at the End of an MSN-FNP Program?
Completing a thesis for a master's degree in nursing isn't always required. Some programs require a capstone project or a final research project. Others offer a way to graduate without completing a research project or long paper. Often this is by completing additional nursing courses, performing an internship or taking one or more seminars that take a deep dive into an area of nursing and culminate in a short paper.
 
Both a capstone and a thesis are methods of demonstrating your knowledge. A capstone is generally a multi-layered project that can take many forms, from a paper to a multimedia presentation. On the other hand, a thesis tends to be a written paper that states a hypothesis and then supports it with data, research and extrapolation.
 
A capstone project is ideal in an MSN-FNP program because it gives students, who are often working nurses, the opportunity to identify an existing real-world problem and develop a solution for it by applying their skills and learned methods.
What Skills Will I Gain by Earning an MSN-FNP?
FNPs play an active role in a patient's overall health, emphasizing preventative care, completing annual physicals, assessments, diagnosis, managing medicines and doing follow-ups on chronic diagnoses. They need deep knowledge and considerable skills.
Some of the skills you'll obtain during an MSN-FNP program include:
Assessment and Diagnosis—Conducting an exam, ordering diagnostic tests and then making diagnoses to determine treatment plans and follow-up care.
Formulation of Treatment Plans—Using critical thinking skills to create treatment plans for each unique patient.
Patient Education—Describing conditions and explaining procedures and care instructions in plain language the patient can understand.
Translating research into practice—Keeping abreast of and evaluating current research and studies and then applying relevant findings to improve patients' outcomes.
Coordinating and transferring care between providers—Working with specialists and ensuring communication across a complex care team of healthcare practitioners.
Advocating for patients—This can include communicating preferences, fostering collaboration, helping patients navigate the healthcare system and working with insurance companies.
When posting jobs for nurse practitioners, there are common specializations that are often needed. In addition, certain interpersonal skills can go a long way to putting a nurse practitioner in the right position.  

Can I Get My MSN-FNP Online?
Online MSN-FNP degree programs not only exist but also are preferable for many students. The most significant benefit of an online nursing program is flexibility: Nurses can maintain their current work schedule while completing coursework anywhere and at any time. Online learning is convenient and you can complete coursework at your own pace.
 
Not commuting to class also gives students a broader range of degree options. This not only enables students to choose programs based on factors other than geographical location (nursing specialization, for example), but it also means that even nurses in remote locations have access to graduate-level programs across the country.
What Are the Prerequisites for Becoming an FNP?
The steps to becoming an FNP and its prerequisites can vary depending on where you're starting your journey and the program you enroll in. But most students will follow these steps:
Earn your Bachelor of Science in Nursing (BSN) or Associate Degree in Nursing (ADN).
Get licensed as an RN (Registered Nurse).
Gain experience working as an RN, if the MSN program you want to apply to requires it. 
If you do not have a Bachelor of Science in Nursing, consider an accelerated program designed for working nurses like Franklin's RN-BSN.
Earn an accredited MSN-FNP degree, including completing at least 500 clinical hours.
Take the FNP certification exam to become a certified Family Nurse Practitioner. (For more about this step, see FNP Certification: 6 Big Questions Answered for Aspiring Family Nurse Practitioners.)

Is Getting an MSN-FNP Degree right for you? 
An FNP's work can be challenging and rewarding. Their patients come to them with complex issues and they must be prepared to make difficult diagnoses and deliver effective treatment plans. So nurses who are a good fit for the role are creative problem-solvers with excellent communication skills–they know how to listen to a patient and communicate clearly and respectfully with the patient, families and other healthcare providers.
 
RNs who choose this area of advanced practice nursing enjoy managing the care of patients of all ages and diagnosing and treating a wide variety of conditions. They also want their holistic treatment of patients to extend to wellness care, and they believe in emphasizing preventative care to improve their patients' quality of health. Their empathy enables them to put themselves in their patients' shoes, and their time management skills empower them to see many patients daily and manage all aspects of their care.
 
Dr. VanRavenstein, who is also the director of clinical education at Franklin University, says a good family nurse practitioner really likes to engage with patients.
"You have to feel comfortable talking to patients. It's really important to be able to build a very good rapport with patients, because whether they keep coming back to you and want to make themselves healthier is going to depend on how well they react to you," she says.
 
If you want to take your nursing practice to the next level and play an active and mostly independent role in providing holistic patient care, becoming an FNP may be a good option. And Franklin University's accredited and affordable online M.S. in Nursing-Family Nurse Practitioner track could be an ideal option for getting there. 
 
"A cool thing about Franklin" says Dr. VanRavenstein, "is that our clinical faculty follow the students throughout their clinicals. So a student works with the same faculty member from their first clinical all the way to their last clinical, which is unique. I've taught in other programs and other schools, and I've never come across that. It makes it a lot easier for the student and faculty because each of them is aware of the other and knows what the expectations are. And that's a positive thing."
 
 Learn more about the program and how you can earn your MSN-FNP degree in 27 months.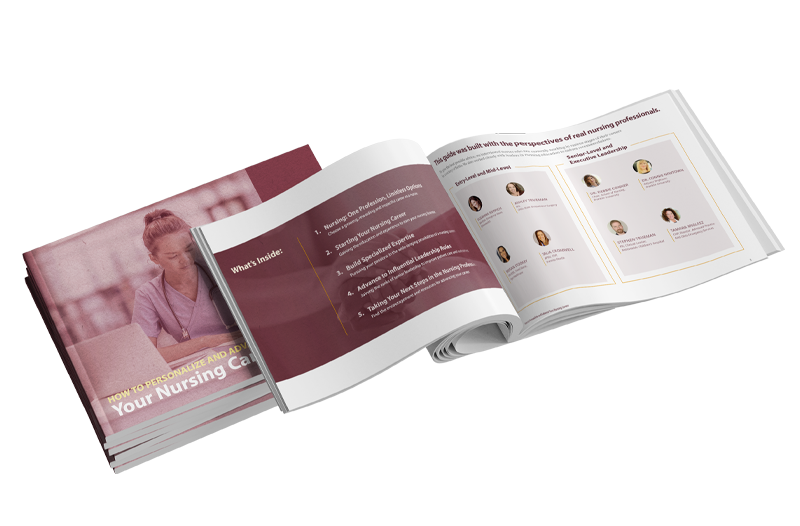 Download Now
How to Personalize and Advance Your Nursing Career
Find out how to take your nursing career further with advice from real nursing professionals.