We're Sorry
There was an unexpected error with the form (your web browser was unable to retrieve some required data from our servers). This kind of error may occur if you have temporarily lost your internet connection. If you're able to verify that your internet connection is stable and the error persists, the Franklin University Help Desk is available to assist you at helpdesk@franklin.edu, 614.947.6682 (local), or 1.866.435.7006 (toll free).
Just a moment while we process your submission.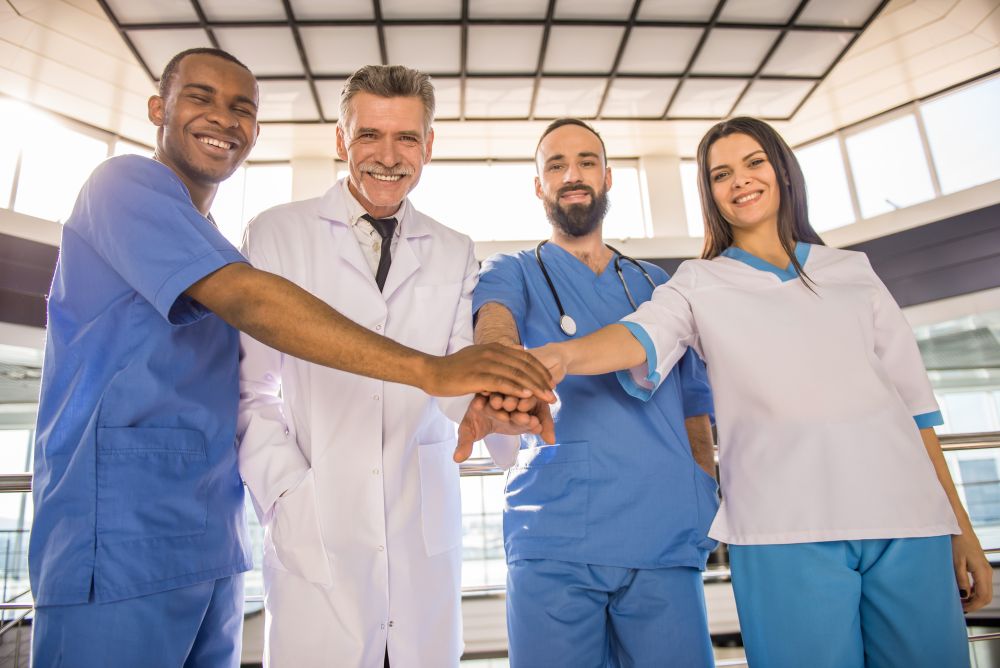 FNP vs. DNP: The Definitive Comparison
Nursing leaders are in high demand in every facet of healthcare. A shortage of primary care providers, an aging population and the complex healthcare system all put a premium on advanced nursing roles. This fact is obvious when you look at job growth projections. The Bureau of Labor Statistics estimates the need for Advanced Practice Registered Nurses (APRN) will grow by 45% by 2030.
To take advantage of these opportunities, nurses must understand the different career options for nursing leaders and the advanced degrees that will help accelerate their careers. One of the common comparisons is the FNP vs. the DNP.
This article will clarify the differences between these two credentials and serve as a helpful resource for deciding which path is right for your career goals.
FNP vs. DNP: What are the Major Differences? 
FNP is shorthand for Family Nurse Practitioner, which is an advanced practice registered nurse (APRN) with educational and clinical training focused on family practice. FNPs perform the duties of a primary care provider, either independently or under the supervision of a doctor for patients at all life stages. 
A DNP, on the other hand, is a Doctor of Nursing Practice, which is the practitioner-focused terminal degree in nursing and is awarded by a higher education institution. The DNP degree is designed for nursing leaders who want to learn and practice at the highest levels. A DNP can be called a doctor, but it's important to remember that a doctor of nursing practice is not the same as a Medical Doctor (MD).
An FNP and a DNP are two different types of credentials, so sometimes it can be hard to compare them one-to-one. One of the best ways to compare these two options is to look at the steps required to earn each designation.
FNP vs. DNP: What are the Requirements to Achieve?
Each designation has unique requirements. Let's explore the specific requirements for the FNP, from education through licensure, and then compare the requirements for earning a DNP degree.
Requirements to Become an FNP
To become an FNP, you need a minimum of a master's degree in nursing, an FNP certification and an Advanced Practice Registered Nursing (APRN) license. Here are the requirements for each of these steps.
1. Earn an M.S. in Nursing – Family Nurse Practitioner (MSN-FNP).
The best-fit master's degree program for a career as an FNP is the MSN-FNP. Throughout an MSN-FNP program, individuals gain the knowledge and clinical skills necessary to assess and manage common acute and chronic illnesses, as well as promote healthy behaviors and disease prevention for individuals throughout their lives.
Common MSN-FNP Graduation Requirements & Timing Include: 
Successful Completion of 41 Credit Hours
Maintain Minimum GPA of 3.0
Complete Residency Requirement
27-Month Completion
Alternatively, an aspiring FNP could earn a DNP to meet the educational requirement to become an FNP.
2. Earn an FNP Certification
There are two different organizations that offer certifications for NPs—the American Academy of Nurse Practitioners (AANP) and the American Nurses Credentialing Center (ANCC). You must check with your state board of nursing to see which certifying bodies are recognized. These certifications are equivalent—neither is considered superior to the other.
The two main titles for a certified family nurse practitioner are the FNP-C, offered by AANP, and the FNP-BC, offered by ANCC. Let's look at the requirements for earning these certifications.
FNP-C Certification Requirements & Eligibility
Graduate of an accredited master's, doctoral or post-graduate NP program
Completed the required APRN core courses: advanced pharmacology, physiology and advanced health assessment
Completed a minimum of 500 clinical hours of supervised direct patient care
Valid U.S. or Canadian RN license
Cost: AANP members: $240, non-members $315
FNP-BC Certification Requirements & Eligibility
Valid RN license
Completed master's or doctoral program specializing in Family Medicine
Completed a minimum of 500 hours of supervised clinical hours
Completed advanced pharmacology, physiology and health assessment
Cost: $295 for members, $395 for non-members
3. Apply for an APRN License in Your State
After meeting the requirements for education and certification (if applicable in your state), aspiring FNPs must complete an application for licensure in their state of practice. Applications vary by state, but typically include an application fee, social security number, university transcripts, proof of certification and a valid RN license.
 
Requirements to Earn a DNP 
To earn a DNP, you must meet the requirements for successful completion of a DNP program from a higher education university.
Common DNP Graduation Requirements & Timing
Successful Completion of 53 Credit Hours
Maintain Minimum GPA of 3.0
Complete DNP Scholarly Project
Earn Degree in as Few as 3 Years
A DNP who wants to work as a nurse practitioner who focuses on family practice will also need to complete the steps above to become a certified FNP and licensed APRN. However, the career paths for DNP graduates offer more flexibility beyond nurse practitioner roles.
FNP vs. DNP: What Are The Possible Career Paths? 
For nurses interested in pursuing a career in family practice, there can be a definitive overlap in these two career paths. However, a DNP can also open the door to top nursing leadership positions outside of direct patient care. Let's dive deeper into the trajectories for these two paths.
FNP Career Path: For Passionate Caregivers 
Nursing professionals seeking to become an FNP have a passion for providing patient care to individuals and families at every stage of life. Many choose this path because they want more autonomy in determining patient care plans, which includes prescribing treatments, ordering tests and diagnosing patients.
The role of an FNP is fairly consistent, varying slightly by where they choose to work.
Private Practice: Depending on the state, FNPs may be able to work independently and own their own practice, or they may be required to practice under the supervision of a doctor. FNPs who want to build long-term relationships with patients often work in private practice.
Community Health Centers: For FNPs who want to improve access to care, working in a community health center can help expand care in underprivileged areas.
Urgent Care: FNPs at urgent care clinics fill a critical need for patients who need immediate medical care and their primary physician isn't available or equipped to handle their specific injury or illness. 
DNP Career Path: For Top Nursing Leaders
DNPs can choose to pursue a career as an FNP, but they are also prepared for a wide range of nursing leadership positions. A DNP can work in many functions across the healthcare industry, including:
Clinical Leadership: For FNPs who are interested in leadership positions within clinical settings, a DNP can provide the critical thinking, problem solving and research skills to take their careers to the next level.
Healthcare Administration: From hospitals to long-term care facilities and large group medical practices, DNPs are qualified to take on executive leadership roles, such as directors, VPs or C-level roles.
Healthcare Consulting: Due to the scholarly and research-focused nature of a DNP program, a career as a healthcare consultant can be a natural fit. As a consultant, DNPs can bring their analysis and communication skills to helping healthcare organizations operate more efficiently, while providing superior patient care.
Nursing Education Leadership: Program chairs and nursing college deans often come from DNP backgrounds due to their high-level of educational attainment and familiarity with the higher education environment. 
Government: Healthcare agencies, such as the CDC, FDA, Health and Human Services, VA and others all view DNP-level education favorably when considering nurses for leadership roles.
FNP vs. DNP: Who Earns More? 
Comparing salary and earning potential between the FNP and DNP can be difficult because these credentials are not directly related. Let's look at two ways to compare salary expectations.
When comparing all positions, DNP graduates earn more than MSN-prepared nurses. Earning a terminal degree in nursing, regardless of the career path you choose, provides long-term value for earnings potential. 
On the whole, becoming an Advanced Practice Registered Nurse, such as an FNP, is one of the more lucrative career paths for nursing professionals. 
DNP-prepared FNPs may earn slightly more, but the true value of a DNP lies in the potential to enter the top levels of nursing leadership. DNPs are prepared for a variety of leadership roles that demand high salaries and prefer candidates with doctorates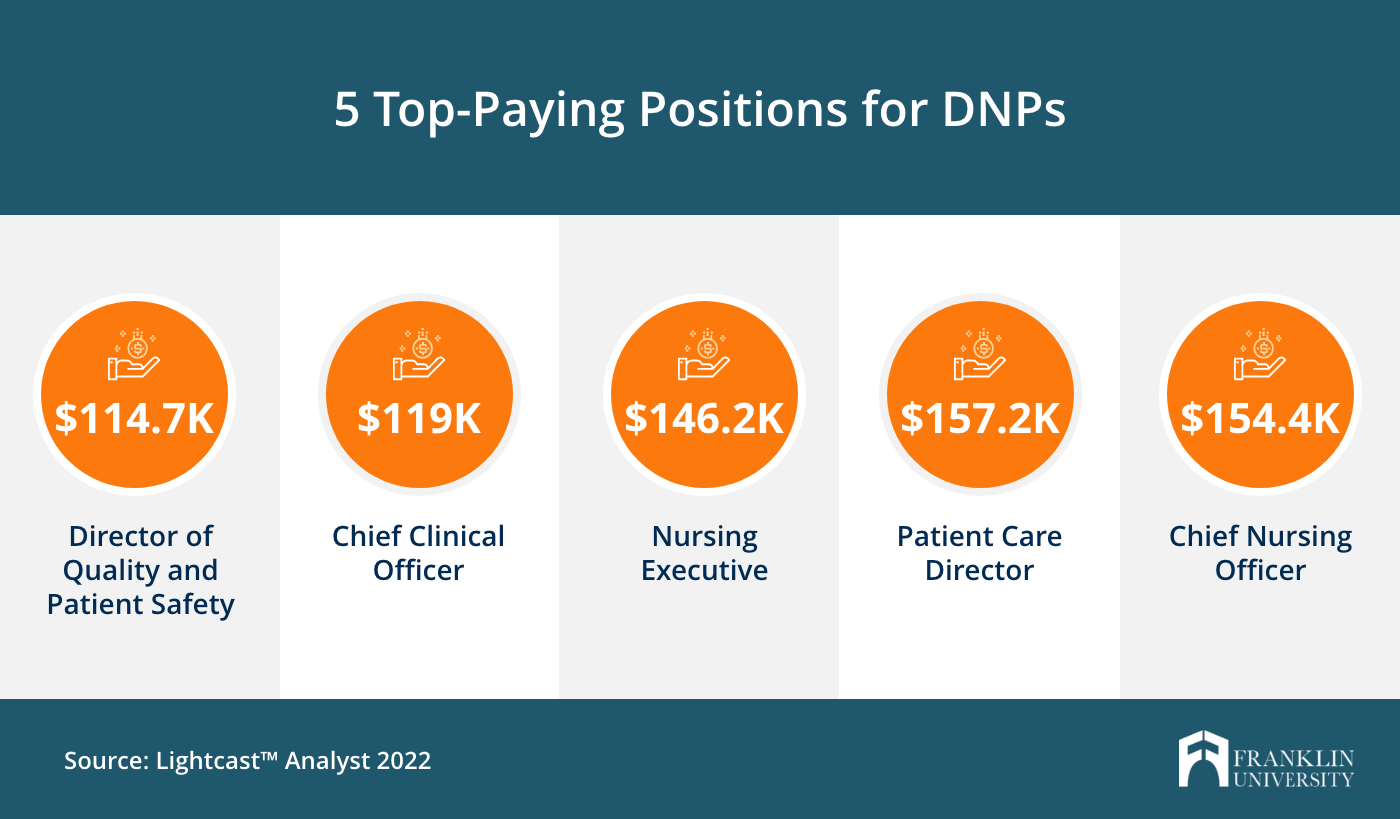 FNP vs. DNP: Which Has A Better Reputation In the Industry?
According to the American Association of Colleges of Nursing, shifting demands in healthcare have increased the demand for higher levels of education for nursing professionals. 
While an MSN will meet the qualifications to work as an FNP at most health care organizations, a DNP can increase your competitive edge in the job market. A DNP degree will also give you the opportunity to take on a leadership position within your organization, while an MSN-FNP may not.
Is An MSN-FNP Worth It? 5 Reasons To Pursue This Path
Becoming an FNP by way of earning your MSN has distinct advantages. It also puts you on a more specific career path, so be sure to evaluate your long-term aspirations when making your decision. 
Need help deciding? Here are five of the top reasons to choose earning your MSN-FNP.
1. You want to become an FNP as quickly as possible. If you already have an MSN, a post-graduate FNP certificate can accelerate the process even more.
2. You are confident that being an FNP is your ultimate career goal.
3. You want more autonomy when practicing medicine and to build strong relationships with your patients.
4. You want to provide evidence-based care to diverse populations across the age spectrum.
5. You want to focus your education and career on promoting high quality, effective, patient-centered care.
Is A DNP Worth It? 5 Reasons To Pursue This Path
Earning a DNP is a lifetime achievement. It takes time and dedication, and it can provide a wealth of opportunities, job stability and recognition throughout your career. 
How can you tell if this is the right path for you? Let's look at five of the top reasons to earn your DNP.
1. You want to advance your capabilities with a scholarly approach to the nursing discipline.
2. You want to operate at the highest levels of leadership within the nursing profession.
3. You want to open the door to a wide range of careers and roles, not be siloed into one path.
4. You want to earn the respect of peers and employers, and gain the personal satisfaction of earning the profession's highest clinical credential.
5. You are interested in leadership opportunities at top universities.
Find the Right Program to Achieve Your Career Goals
There are benefits to both the FNP and DNP career path, and each can set you up for a long and fruitful career in nursing. 
If you're interested in exploring more, Franklin University offers transfer-friendly, accelerated online programs at both the MSN and DNP level. Franklin's programs offer industry-leading curriculum taught by experienced professionals to meet the needs of today's complex healthcare landscape. 
Explore Franklin University's MSN-FNP, post-graduate FNP Certificate and DNP-FNP programs, as well as additional focus areas for both MSN degrees and DNP degrees.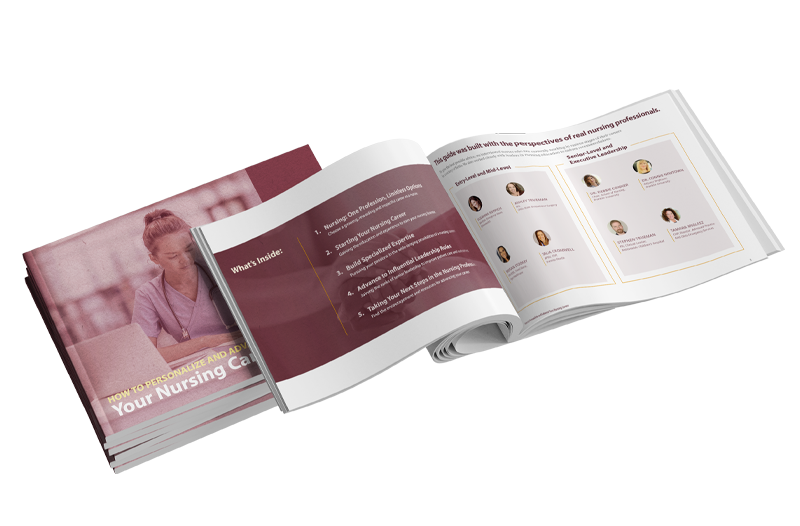 Download Now
How to Personalize and Advance Your Nursing Career
Find out how to take your nursing career further with advice from real nursing professionals.