Next Start Date
Jan 8, 2024
About Start Dates
Additional future start dates include:
Summer 2024
May 20, 2024

Fall 2024
Aug 19, 2024

Start dates for individual programs may vary and are subject to change. Please request free information & speak with an admission advisor for the latest program start dates.
Years To Complete
Finish in as few as 3 years
Accreditation
CCNE
Accreditation Information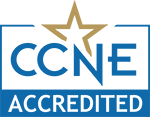 The Bachelor of Science in Nursing, Master of Science in Nursing, post-graduate APRN certificates, and Doctor of Nursing Practice programs at Franklin University are accredited by the Commission on Collegiate Nursing Education (http://www.ccneaccreditation.org).
Take primary care to a higher level with Franklin's online DNP-FNP program
Family medicine needs more than caregivers – it needs leaders. Specifically, leaders who can translate community factors, social determinants and health risks into delivering the highest quality patient care. If you're an advanced practice nurse committed to optimizing patient care through data, technology and other clinical and evidence-based practices, then Franklin's Doctor of Nursing Practice-Family Nurse Practitioner (DNP-FNP) track is the right choice for you. 
Program Availability
Other nursing programs that are available in :
Built-in Practicum
Apply what you learn while you learn it.
Make an Impact
Become a change agent for primary care.
Finish in as Few as 3 Years
Advance toward your future – faster.
Online Coursework
Balance earning your degree with other work-life commitments.
Learn from the Best
Benefit from the experience of your instructors – seasoned, in-field practitioners.
Skip the Dissertation
Complete an evidence-based project to demonstrate your knowledge