We're Sorry
There was an unexpected error with the form (your web browser was unable to retrieve some required data from our servers). This kind of error may occur if you have temporarily lost your internet connection. If you're able to verify that your internet connection is stable and the error persists, the Franklin University Help Desk is available to assist you at helpdesk@franklin.edu, 614.947.6682 (local), or 1.866.435.7006 (toll free).
Just a moment while we process your submission.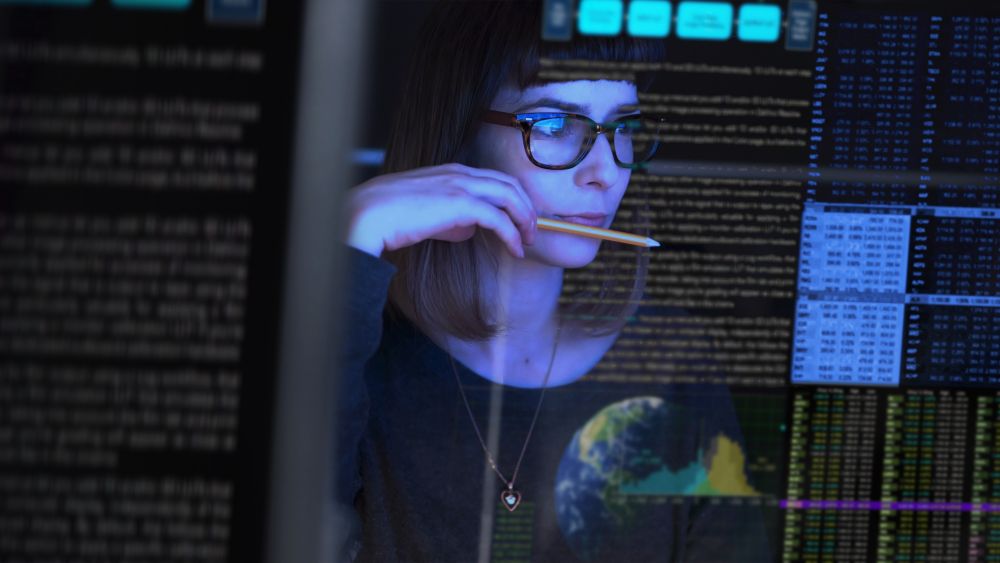 Is a Business Forensics Degree Right for Me?
Going back to school is an easy decision if you're looking to change careers.
Figuring out what to get your degree in? Well, that requires a little more self-exploration.
Here are 5 ways to know if a business forensics degree program may be right for you.
You're a self-proclaimed math geek.
If you're the type to get jazzed about spreadsheets, databases and macroeconomics, this could be the right degree for you. Business forensics is all about helping organizations minimize operations risk and prevent transaction fraud. Even if you're not planning on studying forensic accounting, there's plenty of math involved for the business forensics major. Expect to take several mathematical classes or courses in areas such as statistics, algebra and calculus.
You're the consummate rule follower.
In business forensics, compliance is the name of the game. Failure to comply with regulations can have serious ramifications, which is why organizations rely heavily on their business forensics teams to keep up with new and changing regulations. And with cyber security, reputational risk, and compliance continuing to gain prominence, businesses are increasingly dependent on consultants and in-house teams to think holistically—and futuristically—about mitigating potential threats.
High standards matter.
Corporate fraud. Computer crimes. Ethics violations. These are the complex issues you'll likely deal with if you pursue a degree and career in business forensics. While the organization is ultimately responsible, business forensics employees are charged with maintaining the highest standards on behalf of the firm by identifying and calling out questionable business practices and fraud. Integrity and high ideals are cornerstone traits.
You get a clue.
In the world of high finance and big business, crimes often go unnoticed and unpunished with alarming regularity to the detriment of the organization. Business forensics professionals are specially educated and trained to identify, resolve and prevent fraudulent activity across a variety of business functions. Investigative abilities are a crucial part of the landscape, too, requiring a certain amount of innate curiosity as well as highly developed critical-thinking skills.
"Truth and justice must prevail" is mantra and motto.
Embracing this sentiment is a definite bonus in the eyes of prospective employers. At its core, business forensics helps protect organizations from catastrophic events, such as damaged reputations and financial crimes. The job requires competent and knowledgeable professionals who can uncover issues as well as resolve them effectively and efficiently.
Interested? See what others have to say about Franklin's Business Forensics Program.
Or, start your free application now.
Download Now
8 Ways to Maximize Your FAFSA Benefits
Get insider tips to help you avoid common FAFSA mistakes and receive the maximum benefit possible.