We're Sorry
There was an unexpected error with the form (your web browser was unable to retrieve some required data from our servers). This kind of error may occur if you have temporarily lost your internet connection. If you're able to verify that your internet connection is stable and the error persists, the Franklin University Help Desk is available to assist you at helpdesk@franklin.edu, 614.947.6682 (local), or 1.866.435.7006 (toll free).
Just a moment while we process your submission.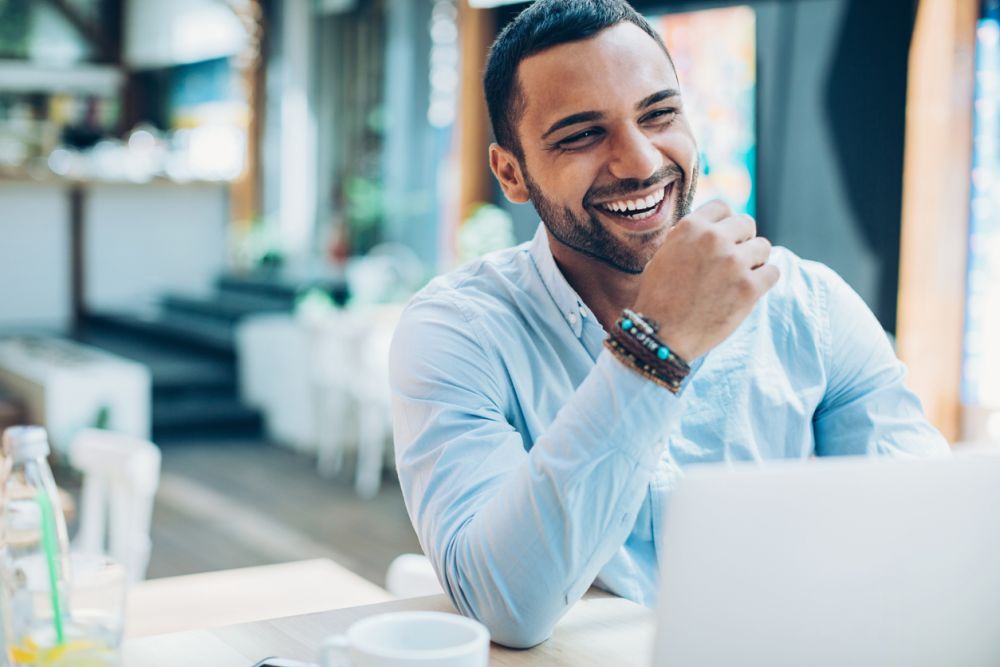 Master's in Health Informatics Salary: How Much Can You Expect to Earn?
Harnessing data to make healthcare decisions will be critical to improving patient care and outcomes, as well as reducing the cost of healthcare. For these reasons, health informatics is a rapidly growing field, expected to grow by 24% by 2027 according to the Bureau of Labor Statistics.
The increased demand and specialized education required to be successful in health informatics also makes it a lucrative career. The median salary for health informatics careers is $98,000 nationally, but a range of factors impact your salary expectations.
The 4 Key Factors That Impact Earning Potential Within Health Informatics
If you're interested in pursuing a career in health informatics, there are four key factors that influence your expected salary:
Job title and role
Employer
Professional credentials
Region where you live and work
We'll show you how each of these factors influence your earning potential as a Master in Health Informatics graduate.
Average Salary For Health Informatics By Employer Type
Health informatics professionals are needed in both clinical and non-clinical settings. From large healthcare systems and hospitals to independent consultancies and non-provider settings, you'll have a wealth of choices based on your desired workplace and career focus.
Let's analyze salary data from the AHIMA Salary Snapshot Report to see how salary projections flex based on the type of environment you work in.
Consulting | Average Salary: $98,640
Healthcare informatics consultants work in a variety of industries, helping organizations address healthcare challenges through responsible and compliant technology solutions. These professionals thrive in fast-paced and constantly changing environments.
Integrated Healthcare System | $88,770
Healthcare systems are comprised of multiple hospitals and care facilities. Managing information across all of these settings can be challenging, and health informatics professionals work to make sure data is shared effectively, securely and in a cost-efficient way.
Non-Provider Setting | $78,410
There are a large number of non-clinical settings where you can use your analytical skills—including government, nonprofit and private companies—that also pertain to healthcare.
Large Acute Care Hospital | $76,480
The larger the hospital, the more data there is to manage. Acute care hospitals with more than 500 beds require a comprehensive approach to health informatics, including managing patient, pharmaceutical and administrative data securely and efficiently.
Education | $68,030
Some Master's in Health Informatics graduates decide they want to teach at the post-secondary level. This career path may be accomplished with a master's, but a Ph.D. is preferred at many colleges and universities.
Another educational route is to provide training services in health informatics. AHIMA, the largest professional association who creates and uphold standards in this field, offers corporate, government and international training programs. Working for the association, or other company dedicated to training and implementation, could provide a rewarding way to teach other professionals health informatics skills.
Average Health Informatics Salary By Credential
Health informatics is a rapidly changing field, one that continues to evolve and adapt to the needs of healthcare and advances in technology. As change occurs, health informatics professionals may need additional education and skills development to take advantage of these opportunities.
Health informatics professionals who earn credentials have higher salaries. The more credentials you earn, the higher your earning potential. By earning credentials, you demonstrate in-depth knowledge and skills required by health informatics professionals, but also increase advancement opportunities and lifelong career success.
According to AHIMA, professionals who obtain one professional credential, on average, increase their salary by 27%, while those with four or more credentials increase their salaries by 78% in comparison to peers who haven't earned any credentials.
Credentials are broken down into three categories. Below you'll find a list of professional credentials and the average salaries associated with each based on the AHIMA Salary Snapshot Report.
Average Salaries for HIM Certifications
Registered Health Information Technician (RHIT) — $60,930
Registered Health Information Administrator (RHIA) — $80,630
Average Salaries for Coding Certifications
Certified Coding Associate (CCA) — $47,780
Certified Coding Specialist (CCS) — $70,030
Certified Coding Specialist—Physician-based (CCS-P) — $62,390
Average Salaries for Specialty Certifications
Certified Health Data Analyst (CHDA) — $95,470
Certified in Healthcare Privacy and Security — $89,580
Certified Documentation Improvement Practitioner (CDIP) — $89,380
As a graduate of the Franklin University M.S. in Health Informatics program, you can combine your knowledge and experience to qualify for national industry certification exams, including: Certified Professional in Health Informatics (CPHI), Certified Health Data Analyst (CHDA), Certified in Healthcare Privacy and Security (CHPS), and Certified Professional in Healthcare Information and Management Systems (CPHIMS).
Average Health Informatics Salary By Geographic Region
Where you choose to live and work will largely impact your earning potential. While salaries are higher in more populous urban areas, the cost of living is also higher. You should also take into consideration the cost of essentials, like mortgage or rent, transportation and food, when evaluating how far your salary will stretch.
Salaries also fluctuate based on the demand for health informatics professionals in these regions. Cities and states with a large concentration of hospitals and hospital systems will have a higher demand, which often correlates to higher salaries.
For example, Columbus, OH, with large employers like Nationwide Children's Hospital, Ohio State University Hospitals and the Ohio Health system—as well as non-provider opportunities like insurance companies—will make it easier to advance your career and increase your salary.
What Are The 6 Top Paying Jobs For Master's in Health Informatics?
Getting your Master's in Health Informatics opens the door to a variety of high-paying careers in healthcare—no Ph.D. required.
Clinical Informatics Manager | Average Salary: $90,586
Clinical informatics managers work within healthcare settings to manage technology systems and transform clinical data into insights that can be used by other healthcare professionals. They also plan, develop, and implement programs to improve the system's efficiency.
Director of Clinical Informatics | Average Salary: $96,050
The Director of Clinical Informatics is an operational leader who works closely with executives to implement electronic health records (EHR) and other healthcare technology systems. They also create policies and procedures and analyzes end-user needs.
Healthcare IT Project Manager | Average Salary: $97,436
These professionals help manage technology initiatives in a range of care settings, managing processes, creating project plans and implementing solutions to keep projects on time and on budget.
Chief Clinical Information Officer (CCIO) | Average Salary: $114,679
A relatively new role, the CCIO helps transform digital healthcare strategies. They work closely with the CIO and IT teams to deliver efficient, cost-effective and flexible technology that can improve patient care and overall healthcare practices.
Health Informatics Consultant | Average Salary: $89,270
Health informatics consultants are retained by healthcare organizations to help advise on tasks like monitoring systems and troubleshooting, training teams, updating networks and installing software.
Director of Risk Management | Average Salary: $113,891
These professionals are responsible for creating a secure environment for both patients and employees. They assess, identify and analyze risk, especially in relationship to protecting patient data and ensuring the quality of healthcare technology.
A Master in Health Informatics prepares you for these top careers and leadership positions, and opens the door to a wide range of other specialties.
*Salary data according to Payscale.com and AHIMA (American Health Information Management Association).
Pursuing Your Master's in Health Informatics
A Master's in Health Informatics is quickly becoming the standard for senior, executive and leadership positions in healthcare facilities, as well as government, nonprofit and private organizations who work with healthcare data.
If you're a working professional who wants to gain their Master's in Health Informatics while continuing your career, Franklin University offers flexible, online programs designed for your needs. Our curriculum focuses on real, hands-on application of healthcare data, including SaaS and data analytics, and will prepare you to sit for multiple industry credential exams.
Learn more about Franklin University's Master's in Health Informatics program and how it can help you advance your career and increase your salary expectations.
Download Now
How to Win The Admission Essay for Grad School
Get effective tips and examples to move your essay to the top of the pile.