We're Sorry
There was an unexpected error with the form (your web browser was unable to retrieve some required data from our servers). This kind of error may occur if you have temporarily lost your internet connection. If you're able to verify that your internet connection is stable and the error persists, the Franklin University Help Desk is available to assist you at helpdesk@franklin.edu, 614.947.6682 (local), or 1.866.435.7006 (toll free).
Just a moment while we process your submission.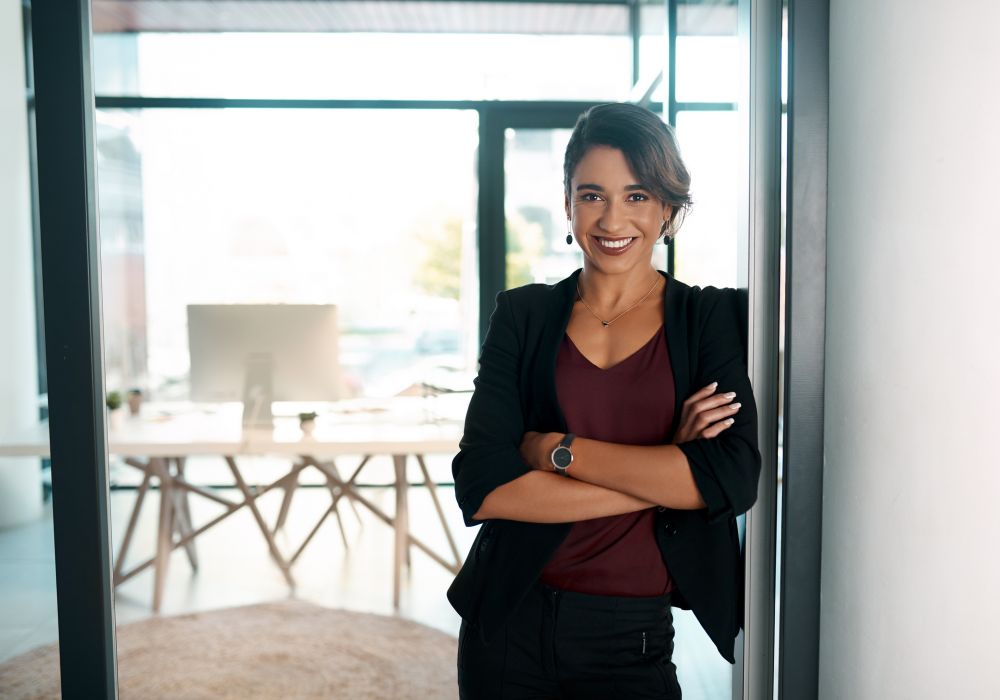 Do I Need a Master's Degree? How to Determine if It's Worth It.
Most people wonder if they really need a master's degree to get ahead—and rightfully so. A master's degree is a big investment of time, money and energy. It's a decision that shouldn't be made lightly. However, it's also one of the most influential decisions you'll make if you want to advance your career. 
Are you considering a master's degree, but want to make sure it's worth it? Use this guide as a gut-check to see if you have the right motivations for getting a master's degree.
Reason 1: Your Desired Career Move Requires a Master's Degree
In many professions, a bachelor's degree no longer sets you apart. A bachelor's degree may be enough to get your foot in the door for entry-level or even senior positions. However, if a bachelor's degree remains your highest level of education, you may find yourself struggling to advance to management and executive levels.
According to labor analytics firm EMSI, in the United States, 3.45 million jobs were posted in the past year that require a master's degree. It's evident that a master's degree is becoming increasingly prominent in some of the most in-demand occupations today. 
Wondering if your field is one of them? 
One of the best ways to tell if a master's degree is in demand is by examining salary expectations. Typically, the higher the market demand, the higher the salaries master's degree will fetch. Here are some of the highest-paying master's degree programs in today's job market.
While higher salaries shouldn't be your only motivation for getting a master's degree, it's a decision driver for many professionals. Beyond increased earnings, let's look at other reasons to get your master's degree.
Reason 2: You're Passionate About Growing Your Acumen in an Area of Study
Passion is often one of the truest indicators of success at the master's level. Getting your master's degree will inevitably be challenging, so having a pure and clear motivation outside of financial returns can help you persevere. 
Passion is especially important for people who want to get their master's degrees while continuing to work full time. Passion can make it easier to:
Get excited to attend class, even after a busy or challenging day
Stay engaged and participate in lively discussions with professors and peers
Ensure you're up to date with industry news and trends, even outside of class assignments
Take leadership roles in group projects
Practice what you learn in class in your everyday job and life
Do more than the bare minimum requirements to earn your master's degree
The balancing act of personal, professional and educational pursuits can be difficult, but if you truly love the subject you're studying, you can get the most from your master's degree.
A master's degree can help you become a recognized expert and thought leader in your field. It can open the door to a world of new professional opportunities beyond your day-to-day responsibilities, including:
Speaking at industry conferences and events
Mentoring junior professionals in your field
Publishing your writing—whether it's in an article, a book or a research publication
Developing new strategic frameworks and initiatives for an organization
The critical thinking, creative problem solving and leadership skills you gain in a master's degree program can help you advance in all aspects of your professional life. 
Reason 4: You Want to Improve Your Chances in a Competitive Job Market
A master's degree can be a true differentiator when it comes to career advancement. Whether you're competing for a promotion at your current organization or looking for new opportunities, a master's degree will help you stand out from other candidates. 
A master's degree is more than a line on your resume. It automatically tells an employer:
You're an expert in your field with deep knowledge in a specific subject
You're dedicated to staying at the forefront of technology and hard skills in your discipline
You have higher-level critical thinking and problem solving skills that make you a strategic asset
You understand principles of people management and getting the most from your team
If you want to work at top companies in competitive and growing industries, a master's degree can put you on the path to success.
7 Questions To Ask Yourself Before Getting Your Master's Degree 
There is no reason not to get a master's degree. No matter where you are in your career, it's a critical tool in your professional toolkit that will open new doors to new opportunities. However, you need to determine if it's the right time for you personally to get a master's degree.
Ask yourself:
Am I truly passionate about the topic I want to study? 
Is pursuing my master's something I want for myself; or something others want for me?
If I landed a better paying position, would I still be motivated to pursue a master's degree? 
If I landed a more exciting role, would I still be just as excited to pursue a master's degree?  
How much will I have to pay to earn my master's degree and will it be worth it long term?
Can I fully commit myself to earning my master's degree with everything else I have going on in my life?
Will I have a support system who will help me every step of the way?
If you can confidently answer "yes" to the majority of these questions, you may be ready to take the plunge and apply to a master's program. 
Find the Best Master's Degree to Achieve Your Career Goals
All master's degree programs are not created equally. You need to find a master's degree that will provide cutting-edge curriculum, teach job-ready skills, and offer support services to fuel your success.
Franklin University's online master's degrees are designed to meet the needs of busy working professionals. Every program is taught by instructors with extensive professional experience, helping you apply concepts to real-world situations. Our curriculum is regularly evaluated and updated based on industry best practices. Our flexible courses will help you earn your master's degree on your terms, while dedicated support services are always at your fingertips.
Learn more about our cutting-edge master's programs to find the right degree to meet your needs.
Download Now
Estimate The Cost of Your Degree & More
Eliminate guesswork by comparing schools and calculate the ROI of a master's degree.