Class Type
100% online, 6 & 12-week courses
Next Start Date
Nov 6, 2023
About Start Dates
Additional future start dates include:
Spring 2024
Jan 8, 2024
Feb 19, 2024
Apr 1, 2024

Summer 2024
May 20, 2024
Jul 1, 2024

Fall 2024
Aug 19, 2024
Sep 30, 2024
Nov 11, 2024

Start dates for individual programs may vary and are subject to change. Please request free information & speak with an admission advisor for the latest program start dates.
Cost Per Credit
Tuition Guarantee
Lock-In Your Tuition Rate from Day One
The Franklin University Tuition Guarantee locks-in your first-term tuition rate for the duration of your associate, bachelor's or master's degree program, for as long as you remain actively enrolled.
Keep your career on track with a supply chain management degree
When Sam Walton introduced his grocery-goods chain to deep discounting, he took Wal-Mart from five-and-dime to global megacorp. How? With a lean and efficient supply chain. Sam found that a small thing done well can add up to a big advantage. Today, companies large and small are looking for that same gain. Let Franklin's B.S. Operations & Supply Chain Management degree program help you become an execution-oriented professional with the know-how to deliver.
IACBE Accredited
Our program follows best-practice standards for business education.
Real-World Practitioners
Learn from experienced business professionals.
100% Online Classes
Earn your degree around your schedule.
Contemporary Curriculum
Learn about growing and green global issues.
Accredited Online University
Nearly 80% of our students take online courses.
In-Demand Skills
Learn from a leader in preparing working adults for career advancement.
Supply competitive edge with efficient end-to-end execution
Franklin's transfer-friendly Operations & Supply Chain Management degree program prepares you to get it done. You'll learn what it takes behind the scenes to streamline every step from raw material to consumption so you can make a real difference to the customer out front.
Along the way, you'll acquire a set of highly sought-after skills in the areas of demand planning, quality management, procurement, supply chain optimization, strategic sourcing, transportation and logistics, and materials and inventory management. And because our Supply Chain degree program is accredited by the International Accreditation Council for Business Education (IACBE), the leader in outcomes-based accreditation in business, you know you're earning a respected degree with value in the workplace.
Manage your end-to-end success with our highly relevant curriculum
You'll also learn how to handle growing global issues, such as meeting developing countries' need for goods while overcoming such barriers as dwindling natural resources and insufficient supply chain infrastructure.
Franklin's Supply Chain bachelor's degree program coursework will expose you to in-demand quality management methods, such as Six Sigma, Total Quality Management (TQM), and Theory of Constraints (TOC) and production practices like Lean and Just-in-time (JIT). You'll learn how to direct transportation, logistics, outsourcing, and other operations functions while you deepen your skills in managing projects and programs.
Because Franklin's curriculum addresses relevant issues and trends facing the industry, you'll be amply prepared to tackle key issues while bringing thought leadership to the table. For example, our curriculum teaches you how to integrate environmental thinking throughout the supply chain, from green-friendly product design and material sourcing to responsible end-of-life management.
Get hands-on learning from instructors with real-world experience
Franklin's Supply Chain Management degree program goes beyond just theory, too. You'll gain practical experience through hands-on project assignments, such as the capstone project in which you'll research and develop an end-to-end plan to produce and deliver a product.
With credentialed practitioners providing instruction and an Advisory Board comprised of VPs and Division heads of Fortune 500 companies, such as Cardinal Health and UPS, you will have access to some of the best talent and experience in the industry. Plus, you can choose to gain additional insights from networking with members of professional societies like Institute for Operations Research and the Management Sciences (INFORMS) and Association for Operations Management (APICS).
Earn your degree from a university built for busy adults
Earn your degree on your terms by taking classes 100% online. Accredited and nonprofit, Franklin was built from the ground-up to satisfy the needs of adult learners. Our seamless transfer process and team of academic advisors will help ease your transition to becoming a student, while our flexible course schedules help to balance your education with work, family and life. Get started on your future today.
Read more >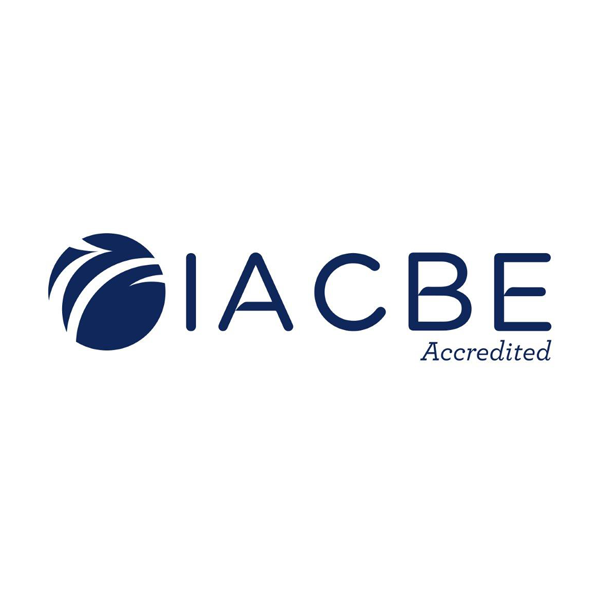 IACBE Accredited Program
The Ross College of Business at Franklin University has received specialized accreditation for its business programs through the International Accreditation Council for Business Education (IACBE) located at 11960 Quivira Road, Suite 300, Overland Park, Kansas, USA. For a list of accredited programs please view our member status page.
Learn More
Start dates for individual programs may vary and are subject to change. Please request free information & speak with an admission advisor for the latest program start dates.
Fall 2023
Recommended Register By:
Oct 27
Spring 2024
Recommended Register By:
Dec 29
Spring 2024
Recommended Register By:
Feb 9
Spring 2024
Recommended Register By:
Mar 22
Summer 2024
Recommended Register By:
May 10
Summer 2024
Recommended Register By:
Jun 21
Fall 2024
Recommended Register By:
Aug 9
Fall 2024
Recommended Register By:
Sep 20
Fall 2024
Recommended Register By:
Nov 1
Your Best Value B.S. Operations & Supply Chain Management
Choose Franklin's accredited B.S. Operations & Supply Chain Management and get a high-quality degree that fits your life and budget.     
Keep the Credit You've Earned
On average, students transfer in 1/2 of the credits required.
Transfer MORE Credits, Pay LESS tuition*
Max Transfer Credits
Avg Transfer Credits
*$398 per credit, 126 Total Credits, 96 maximum transfer credits, 65 average transfer credits.
Have Credit? Save Time!
Previously earned credit saves you time toward your degree.
Completion time is calculated based on full-time status and average transfer credits.
×
Full-Time, One-Class-at-a-Time
Focus on one 6-week class at a time and maintain full-time status by taking 3 courses per term.
80% of the program can be completed by taking six-week course, one class at a time
×
Tuition Guarantee
Inflation-proof your degree cost by locking-in your tuition rate from day one through graduation.
Highly Recommended
98% of graduating students would recommend Franklin to their family, friends and/or colleagues.
Source: Franklin University, Office of Career Development Student Satisfaction Survey (Summer 2023)
×
Curriculum & Course Descriptions
126 Semester Hours
Fundamental General Education
English Composition
ENG 120 - College Writing (4)
In this course, students acquire the writing competence necessary for conducting and presenting research. A variety of assignments, beginning with personal reflections, build upon one another, as students develop ideas that respond to, critique, and synthesize the positions of others. Students systematize and organize knowledge in ways that will help them in all of their courses. The course also emphasizes the elements of good writing style, appropriate grammar and mechanics, clarity of language, and logical and cohesive development. It culminates in submission of a documented research paper.
Mathematics
MATH 215 - Statistical Concepts (4)
This course introduces the student to statistics with business applications. The course covers both descriptive and inferential statistics. Topics included are: measures of central tendency; measures of dispersion; graphical displays of data; linear regression; basic probability concepts; binomial and normal probability distributions; confidence intervals; and hypothesis testing. These topics will be covered using a basic knowledge of algebra and Microsoft Excel. Note, this course has proctored exam(s).
Choose either MATH 140 Introduction to Quantitative Reasoning or MATH 150 Fundamental Algebra as the prerequisite. Course can count as a University elective.
Social and Behavioral Sciences
ECON 220 - Introduction to Macroeconomics (4)
An introduction to economic theory involving the basic underlying causes and principles of the operation of an economic system. Emphasis is placed on studying the economy as a whole. Issues of inflation, unemployment, taxation, business cycles and growth are discussed in the context of the global economic system.
2 credits from the following types of courses:
Choose from the Anthropology, Geography, History, Political Science, Psychology, or Sociology disciplines.
Science
6 credits from the following types of courses:
Two courses from the Science discipline. One course must have a lab component.
Arts & Humanities
HUMN 211 - Introduction to Critical Ethics (2)
Critical Ethics uses critical thinking to get around the limitations of personal belief and indoctrination to get to what ought to be done and why to improve the human condition. Accordingly, the goal of this course is to help the student improve his/her ethical analysis and evaluation skills to help the student do the thing that must be done, when it ought to be done, using critical thinking.
4 credits from the following types of courses:
Choose from the Art, English Literature, Fine Arts, Humanities, Music, Philosophy, Religion or Theater disciplines.
Additional General Education
PF 121 - Basic Learning Strategies (2)
This course introduces students to the Franklin University community and provides strategies for successful transition to and participation in that community. Topics include University resources and procedures, strategies for advancing communication skills, the use of electronic tools to participate in virtual environments, and the development of an academic and career plan.
OR PF 321 - Learning Strategies (2)
This course prepares students to be successful lifelong learners both academically and in their chosen careers. Franklin courses require a high level of self-directed learning and focus on skills required in the workplace and the classroom that are easily transferable between the two environments. The course includes strategies for advancing communication skills, including the use of electronic tools to participate in virtual environments. The assignments and activities in the course are created to closely simulate teamwork found in the workplace.
COMM 150 - Interpersonal Communication (4)
By using applied critical and creative thinking, students in this course will develop a set of communication skills that will enhance their personal and professional relationships and endeavors. This course will focus on skill development in key areas such as self, perception, listening, verbal messages, conversations, relationships, conflict management, persuasion, and public speaking.
OR SPCH 100 - Speech Communication (4)
This public-speaking course emphasizes the fundamentals of extemporaneous speaking. Skill-building activities and assignments focus on research, organization, reasoning, style and delivery of presentations as well as listening and audience engagement.
4 credits from the following types of courses:
Any General Education course at the 100 or 200 level
Major Foundational
ACCT 202 - Financial/Managerial Acct for Non-Majors (4)
This course is an introduction to financial and managerial accounting. It is designed for non-accounting majors. Financial accounting emphasizes how general purpose financial statements communicate information about the business's performance and position for users external to management. It emphasizes how the accountant processes and presents the information. The course also examines the major elements of the financial statements. The managerial accounting portion of the course studies internal reporting and decision-making. The course assists those who wish to learn "what the numbers mean" in a clear, concise and conceptual manner without focusing on the mechanical aspects of the accounting process.
BSAD 220 - Business Law (4)
A study of the everyday legal problems encountered in business with emphasis on the areas of legal procedure, contracts, agency, employment law, business organizations and torts, with cases relating to these and other areas.
ECON 210 - Introduction to Microeconomics (4)
An introduction to economic theory involving the examination of how decision making by firms and individuals is shaped by economic forces. Emphasis is placed on demand, supply, market equilibrium analysis, and basic market structure models. The invisible hand as the driving force for economic decisions as well as market externalities are discussed. The class concentrates on providing a balanced approach to studying economic agents' behavior and the global implications and outcomes.
FINA 301 - Principles of Finance (4)
This course is designed to survey the field of finance and provide the foundation for more advanced finance coursework. Topics include sources of business and financial information, financial statement analysis, the time value of money, the nature and measurement of risk, financial institutions, investments and corporate finance.
MGMT 312 - Principles of Management (4)
This course explores the basic concepts and processes of management. Students will explore the functional roles and processes of planning, leading, organizing, and controlling comprising the manager role. Students develop skills related to the manager function that are required in today's competitive environment.
MKTG 300 - Marketing (4)
Theory, strategies and methods are foundational to the informed practice of marketing. Students investigate the importance of marketing to an organization or cause, the interrelationship of the difference phases of marketing, the marketing of goods versus services, analysis and identification of markets, pricing strategies and digital marketing tactics.
Completion of ACCT 215 - Financial Accounting & ACCT 225 - Managerial Accounting can fulfill the ACCT 202 requirement.
Major Area Required
BSAD 320 - Quant & Qual Methods for Decision Making (4)
This course focuses on the development of individual and team decision-making and problem solving skills. Real world domestic and global issues will be analyzed, diagnosed, and evaluated through the application of a variety of quantitative and qualitative tools and techniques used to arrive at effective decisions and solutions.
MGMT 325 - Organizational Behavior (4)
This course focuses on the organizational processes and theoretical constructs related to organizational behavior. The roles of leaders, followers, and teams and their influence on the culture and performance of an organization are addressed through the analysis of key organizational behavior concepts and related cases. Topics will include: values, perception, attitudes, assumptions, learning, motivation, conflict, diversity, and change.
OSCM 378 - Business Modeling (4)
This course provides the foundations of quantitative analysis methods used in business and operations management problems. Students will be able to develop analytical skills in modeling and analysis of problems faced by business and operations managers. Some of the topics covered are: linear programming, network and transportation analysis, queuing models and simulation.
OSCM 390 - Operations Management (4)
This course instructs students on how manufacturing and service operations contribute to organizational strategy. Concepts such as productivity, economies of scale, vertical and horizontal integration, and push vs. pull will be explained. Implications of applying "Green" policies to materials and processes will be explained.
OSCM 440 - Quality Management (4)
This course provides students with understanding and knowledge of the philosophies and methods used to improve effectiveness and efficiency of organizational processes. Quality concepts from Juran and Deming will be discussed along with more current quality concepts such as six-sigma, black-belt quality associates, and total quality management (TQM). In addition, issues applying quality concepts to global companies will be explained.
OSCM 450 - Supply Chain Management (4)
This course will expose students to topics related to design and management of supply chains, from incoming raw materials to final product delivery. Course topics will include supply chain network design, facility planning, capacity planning, globalization and outsourcing, information technology, and global issues in supply chain management.
OSCM 455 - Transportation & Logistics Management (4)
This course explores the transportation and logistics concepts within supply chains. Topics covered will include tools and techniques used in the design and operation of transportation and logistics systems and global issues in transportation and logistics management. In addition, "Quick Response" scenarios used to handle transportation and logistics issues, in the event of natural and non-natural disasters, will be explained.
OSCM 458 - Purchasing & Inventory Management (4)
This course will provide students with the concepts of purchasing and inventory management. Topics covered are purchasing and inventory planning processes, supplier selection, contract negotiations, "Green" policies, and procurement.
OSCM 491 - Integrated Project Management (4)
This course will instruct the student to manage multiple organizations and projects. Concepts on how to deal with organizational obstacles, risk, and project development will be covered.
OSCM 495 - Operations & Supply Chain Mgmt Capstone (4)
This course will provide the student with a cumulative experience for the Operations and Supply Chain Management major. The student will use all the knowledge gained in the previous classes on operations management, supply chain management, quality, transportation, and purchasing in developing operational strategies for real-life applications.
University Electives
26 credits from the following types of courses:
Any undergraduate courses offered by the University except developmental education courses.
Additional Requirements
All students are required to pass College Writing (ENG 120), and either Basic Learning Strategies (PF 121) or Learning Strategies (PF 321) prior to enrolling in any course at the 200 level or above. Students who enroll at Franklin with 30 or fewer hours of transfer credit are required to pass PF 121 Basic Learning Strategies in place of PF 321 Learning Strategies. Interpersonal Communication (COMM 150) or Speech Communication (SPCH 100) must be taken prior to enrolling in any course at the 300 level or above. Students must also meet the University algebra competency requirement.
Microcredentials Align with Job Essentials
In today's dynamic work environments, adaptive professionals thrive. A microcredential - either as a stand-alone course or integrated into your degree program - is a short, skill-specific recognition that enables you to demonstrate your competency in a distinct area. Like Franklin's degree programs, microcredentials are aligned with market and industry demand to ensure what you learn can be put to use right away. Microcredentials are easily shared via digital badges and can be stacked to create a unique portfolio of in-demand skills.
| 2023 - 2024 Tuition  | Cost Per Credit |
| --- | --- |
| Standard tuition | $398 |
| B.S. in Nursing  | $298 |
| Current service members | $250 |
| International students | $526 |
See How Franklin Compares
 
67% LESS IN TUITION
For students taking 31 credits per year, Franklin University's undergraduate tuition for the 2023-2024 academic year is $12,338. According to Collegeboard.org, that's about 67% less than the national average private, nonprofit four-year college tuition of $38,070.
A learning outcome map functions as a roadmap to help guide students' progress through their program of study. Click HERE to view the B.S. Operations & Supply Chain Management matrix.
1. To be awarded an undergraduate degree, students must:
Successfully complete all courses required in the major program, including:
General Education
Business or Professional Core
Major Area and Elective Courses
Technical transfer credit (for specific degree completion programs only)
2. Meet these grade point average (GPA) requirements:
All students must attain a minimum Franklin University cumulative GPA of 2.00
All students must attain a minimum GPA of 2.25 in the major area, and each major area course must be completed with a grade of "C" or better to count toward degree requirements
3. Complete the residency requirement
Students seeking a bachelor's degree must complete a minimum of 30 credit hours at Franklin University to be eligible for a degree. Students seeking an associate's degree must earn 20 credit hours overall in residence at Franklin University to be eligible for a degree. 
4. Complete the payment of all requisite tuition and fees
5. Not be under disciplinary dismissal due to academic dishonesty or a violation of the Student Code of Conduct
Program Chairs and Academic Advisors are available for consultation to provide information and guidance regarding the selection of courses, the accuracy of schedules, and the transfer process. However, students are responsible for understanding and meeting the degree requirements of their major program or degree and for planning schedules accordingly.
Overall Residency Requirements
Students seeking a bachelor's degree must complete a minimum of 30 credit hours at Franklin University to be eligible for a degree. Students seeking an associate's degree must earn 20 credit hours overall in residence at Franklin University to be eligible for a degree. 
Course Level Requirements
A student must have 40 credit hours overall that are equivalent to 300/400 level Franklin University courses for a bachelor's degree. A student must have a minimum of 12 credit hours of courses that are equivalent to 200 level or above for an associate's degree.
Business Core Requirements
Majors that have Business Core requirements are Accounting, Applied Management, Business Administration, Business Economics, Business Forensics, Energy Management, Entrepreneurship, Financial Management, Financial Planning, Forensic Accounting, Human Resources Management, Information Systems Auditing, Logistics Management, Management & Leadership, Marketing, Operations & Supply Chain Management, and Risk Management & Insurance. The Business Core is the foundation of the related academic disciplines appropriate for a baccalaureate degree in business. The purpose of the Business Core is to provide students with a conceptual understanding of organizations, how the functional areas interrelate to achieve organizational goals, and how to apply professional decision-making competencies and technical skills in today's environment. After completing the Business Core, graduates will be able to:
analyze an organization's accounting information in order to develop sound business decisions
identify and apply valuation models relevant to an organization's financial decisions
identify the impact of forces influencing the major functional areas of business (e.g., ethical, legal, technological, economic, global and social)
apply marketing activities to the delivery of goods and services in business-to-business and business-to-consumer markets
apply interpersonal and resource management skills to enhance business success
Business Principles (BSAD 110) is a Business Core prerequisite. Transfer students with the equivalent of four business courses are not required to take Business Principles.
Major Area Requirements
A student must have 20 credit hours in the major area that are equivalent to 300/400 major level Franklin courses for a bachelor's degree. A student must have 12 hours of major area courses that are equivalent to 200 level or above for an associate's degree. A minimum 2.25 GPA is required in the major area for students enrolled in either the associate's or bachelor's degree programs, and each major course must be completed with a grade of "C" or better to count toward degree requirements.
Capstone Requirement
Every major has a capstone experience for which credit cannot be transferred into the University. This is a Franklin course designed to integrate and assess the learning outcomes specific to each major as a whole. This course should be taken as the last major course. If, given the academic scheduling process and the student's projected graduation date, this is not possible, then the student should have Senior Standing (90 or more credit hours), plus the skill-based General Education courses (COMM, SPCH, WRIT, MATH, COMP), all business or professional core courses, and the capstone prerequisite courses.
Subsequent Degree Requirements
Students pursuing subsequent bachelor's degrees must earn in residency at Franklin University a minimum of 30 credit hours at the 200 level or above, of which a minimum of 16 credit hours must be major area courses equivalent to 300/400 level courses.
Additional Degree Requirements
Students seeking an additional bachelor's (or associate's) degree must successfully complete a minimum of 30 credit hours (including the major requirements) beyond the first bachelor's (or associate's) degree. (See the "Subsequent Degree" section of the Academic Bulletin.)
Transfer Credit
Transfer credit and credit awarded on standardized exams, proficiency exams or portfolio credit awarded by another institution will not count toward the residency requirement at Franklin University. Credit awarded based on proficiency examination or portfolio evaluation conducted by Franklin University may apply as appropriate major area credit, but will not reduce the hours required toward the residency requirement.
The University employs a team approach to planning, developing and maintaining its academic curriculum. An essential element of this process – and a key to the institution's quality assurance practices – is the Program Advisory Board (and the associated Alumni Advisory Board). A diverse array of business and industry leaders make up these discipline-specific boards that provide guidance on theory-to-practice ideas, global business perspectives, and emerging topics in the field. Each academic year, Program Advisory Boards meet with Division Chairs and faculty for lively and engaged conversations, thus bringing members' substantial professional experience and expertise into the classroom. In addition, some Division Chairs elect to engage Program Advisory Board members in the assessment of academic program outcomes.

Operations & Supply Chain Management and Logistics Management Programs Advisory Board

| | | |
| --- | --- | --- |
| Name | Organization | Title |
| John Grimme | AT&T | Retired |
| Abdy Balaloa | AT&T | Retired |
| Jeremy Banta | Columbus State Community College | Operations and Supply Chain Management Chair |
| Dan Dayton |   | Consultant |
| James Smallwood |   | Consutlant |
| John Miles |   | Consultant |
Chief Operating Officer
COOs oversee the daily operations of an organization, as well as the work of other executive functions, while implementing business strategies, plans and procedures.
Director of Operations
Directors of Operations ensure that staff successfully carry out business policies and imperatives.
Inventory Manager
Inventory Managers oversee the tracking and replenishing of merchandise in warehouse, stores, facilities, and food service establishments.
Logistics Manager
Logistics Managers oversee the work of teams responsible for receiving and/or delivering products, ensuring cost-efficient and effective transport and handling.
Product Manager
Product Managers determine product strengths and weaknesses, developing strategies to effectively promote the product.
Project Manager
Project Managers plan, execute and manage campaigns and initiatives, ensuring adequate resources, staffing and milestones to deliver anticipated results on time and within budget.
Procurement Manager
Procurement Managers handle the ordering of goods and services, including processing requests for purchases, locating suppliers and preparing invitations to bid.
Sales Manager
Sales managers direct the business development activities of sales personnel, ensuring revenue targets are met or exceeded.
Supply Chain Manager
Supply Chain Managers direct the planning of procurement, production, inventory control, logistics, and distribution.
Transportation Manager
Transportation Managers hire, coach, supervise, and manage truck drivers, and supervise employees tasked with loading and unloading transport vehicles.
Gain in-demand skills sought by employers with curriculum that teaches you:
Provide demand forecast analyses for volume, levels, and capacity, ensuring timely delivery of goods and services, and inventory replenishment
Leverage historical performance, such as point-of-sale data, statistical models, and collaborative insight, to develop and manage forecasts
Prepare key performance indicators (KPIs), building consensus of demand forecasts to maximize sales and balance inventory
Design and implement rigorous processes and activities for forecasting, planning, and analysis using trends, competitive position, and demand-signal data
Support and deliver total demand plans through sales and operations planning cycles
Develop critical forecast accuracy metrics using root-cause analyses and corrective action planning to improve forecast accuracy
Support continuous improvement strategies and initiatives, leveraging methodologies such as theory of constraints (TOC), Lean and Six Sigma
Support continuous improvement strategies and initiatives, leveraging methodologies such as theory of constraints (TOC), Lean and Six Sigma
Develop green strategies and operational improvements to increase scalability, efficiency, and effectiveness of processes
Enhance operations, improve service delivery, and increase performance and output through efficient scheduling, vendor performance, and adherence to standard operating procedures (SOPs)
Deploy strategies to reduce future cost structure and improve process performance
Understand and document business issues, identifying improvement opportunities, proposing changes, and delivering end-user training
Manage key supplier relationships, including vendor selection, contract negotiation, performance monitoring, and issues resolution
Use Excel, Access, linear programming models, and various other analytics in understanding costs, savings, service, and operational impact
Use Excel, Access, linear programming models, and various other analytics in understanding costs, savings, service, and operational impact
Ensure the cost- and time-efficient purchase of goods and services in accordance with green procurement policies and procedures and supplier agreements
Understand and leverage current market trends, such as environmentally sustainable purchasing, identifying opportunities and sources for cost savings based on volume, process, and/or market-based pricing
Create, issue, and evaluate request for information (RFI), request for quote (RFQ), and request for proposal (RFP) responses, facilitating the process through vendor selection, including building consensus and resolving conflict
Leverage models to translate outputs into realistic business insights, perform what-if scenarios, and drive business recommendations and decisions
Formulate, implement, and continuously improve end-to-end supply chain operations at the lowest total cost of ownership (TCO) in order to achieve business objectives
Adopt and/or manage green supply chains, including forecasting, product release execution, fulfillment, distribution, inventory management, and logistics, to reduce waste and improve efficiencies
Establish sourcing strategies consistent with strategic business objectives, continuous improvement processes, and cost-reduction efforts
Ensure seamless, efficient supply chain operations based on a collaborative planning forecasting and replenishment (CPFR) process, minimizing operation costs, and achieving competitive service levels and cycle times
Drive initiatives from idea development to implementation management, including supply chain modeling and solution development
Develop tactical plans that align with business objectives and support current capabilities and sourcing strategies
Track and measure supplier performance and contract compliance to leverage spend, standardize service, and reduce supply base
Evaluate market conditions, implementing sourcing, and spend management strategies to proactively mitigate risks and reduce costs
Implement sourcing strategies and cost initiatives to achieve year-over-year improvements in cost, quality, delivery, and cycle time performance
Develop and execute optimal global commodity and supplier strategies using a structured sourcing process that includes cost reductions, quality improvements, increased safety, supplier diversity, and green procurement
Identify cost-reduction opportunities using best-practice techniques, such as total cost of ownership (TCO), should-cost modeling, value analysis, supplier rationalization, item rationalization, demand management, and make/buy and lease/buy analysis
Develop and support transportation planning and improvement processes to optimize cost, mode and flow, and ensure consistent, world-class service and delivery
Model and optimize freight and sku movement through the supply chain
Analyze logistics, carrier performance, scorecards, costs, service standards, and processes for international and domestic inbound and outbound deliveries
Manage in-country air and ground transportation requirements, overseeing tactical transportation service
Ensure efficient, economical and green flow of goods, services, and information from point of origin to point of destination
Investigate and recommend green transportation initiatives such as the SmartWay program and the Clean Diesel Fuel Alliance
Support information connectivity among suppliers and providers to enhance satisfaction and value through technology-driven services
Maintain accurate inventory controls through continuous improvement in cycle-counting, physical inventory management, and inventory tracking
Enhance material flow to ensure availability of supplies and equipment using lean inventory techniques such as Kanban
Optimize materials scheduling, delivery, supplier response, and lead time to reduce expenses and improve service levels
Ensure materials requirements planning (MRP) accuracy by analyzing SAP/APO (ECC/SCM) systems and master data
Perform comprehensive analyses of inventory transactions and material forecasting, identifying deficiencies and obsolescence risk while driving improvements
Drive new product introduction programs, ensuring approvals and release through product lifecycle management and enterprise resource planning systems
Maintain integrated asset management programs and appropriate inventory levels in consideration of cost, storage space, and delivery lead time, ensuring consistent and timely availability of resources
Get College Credit for What You Already Know
The certificates and training listed below are relevant to this degree program. Search our database to view pre-evaluated credentials and see how a license, certification or professional training saves you time and money toward your degree.
Frequently Asked Questions