Class Type
100% online, 6 & 12-week courses
Next Start Date
May 15, 2023
About Start Dates
Additional future start dates include:
Summer 2023
Jun 26, 2023

Fall 2023
Aug 14, 2023
Sep 25, 2023
Nov 6, 2023

Start dates for individual programs may vary and are subject to change. Please request free information & speak with an admission advisor for the latest program start dates.
Cost Per Credit
Tuition Guarantee
Lock-In Your Tuition Rate from Day One
The Franklin University Tuition Guarantee locks-in your first-term tuition rate for the duration of your associate, bachelor's or master's degree program, for as long as you remain actively enrolled.
/transferring-credit/estimate-your-transfer-credit/transfer-credit-tool
Transfer Tool

Starting Fall 2023 term, the B.S. Entrepreneurship Program will be closed to new students and no applications will be accepted.
Relevant Business Curriculum
Prepare to tackle the business challenges of today and tomorrow.
IACBE Accredited
Our program follows best-practice standards for business education.
Finish Faster
Get up to 28 hours of technical credit.
Real-World Practitioners
Learn from successful innovators and business owners.
100% Online Classes
Earn your degree around your schedule.
Accredited Online University
Nearly 80% of our students take online courses.
Create entrepreneurial opportunity through innovation and strategy
With our transfer-friendly Entrepreneurship program, you'll learn to apply concepts that are integral to building and sustaining a successful entrepreneurial venture, and you will gain an understanding of the social and economic factors that contribute to the success of a new business. As you work toward completing your degree, you'll benefit from the support of faculty who practice what they teach and a network of Franklin alumni who have been in your shoes.
Study the latest trends and techniques that drive success
At Franklin, you'll be equipped to tackle the challenges faced by entrepreneurs in today's business world: Is there a market fit for the new product you're developing? Should you look for an angel investor or is crowdsourcing the right funding option for you? What's the best way to use social media to grow your business? The coursework, coupled with relevant insight from our expert faculty, will familiarize you with the trends that impact industry today, so you'll be able to stay ahead of the curve tomorrow.
Through our relevant curriculum, you'll develop competencies and skills that are necessary for the effective creation, development, and growth of small to large-scale businesses, including idea generation, opportunity recognition, resource acquisition, and methods for generating capital and funding. You will also acquire skills in key day-to-day business areas, like commercialization and marketing, management and operations, leadership and business strategy, and accounting and finance.
Get real-world experience by creating a road-tested business plan
As part of your capstone coursework, you'll enrich your learning experience by creating an integrated business plan for a new startup or venture. As the culmination of your entrepreneurial studies, this project showcases your command of the functional entrepreneurial skills at the highest level. You will have the opportunity to test your plan using a simulation program and gain invaluable feedback when you present your plan to an investment professional for consideration and review.
Learn from successful innovators and business owners
In our Entrepreneurship program, you'll benefit by learning from practitioners with extensive real-world business experience. Our faculty bring their successes and challenges into the classroom through unique case studies that enable you to tailor your learning to your career goals.
And because an expert advisory panel regularly reviews our curriculum, you can be assured that the entrepreneurship and business courses you take at Franklin contain relevant and impactful learnings that can applied in your professional field.
Transfer up to 28 technical credits toward your degree
If you have previously earned college credit, Entrepreneurship is a great choice to help you maximize your return on the time and tuition you've already invested. The broad-based curriculum allows you to transfer up to 94 hours of college credit in more than 130 different disciplines including up to 28 hours of technical credit for certifications, licensures, on-the-job training. By transferring credits you've already earned, you'll finish your bachelor's degree faster and lower your tuition costs.
Your existing knowledge and experience combined with Franklin University's Entrepreneurship program can propel your business venture to the next level, and increase your earning potential. In fact, studies show that earning a bachelor's degree can nearly double your lifetime earnings.
Earn your degree from a university built for busy adults
Earn your degree on your terms by taking classes 100% online. Accredited and nonprofit, Franklin was built from the ground-up to satisfy the needs of adult learners. Our seamless transfer process and team of academic advisors will help ease your transition to becoming a student, while our flexible course schedules help to balance your education with work, family and life. Get started on your future today.
Read more >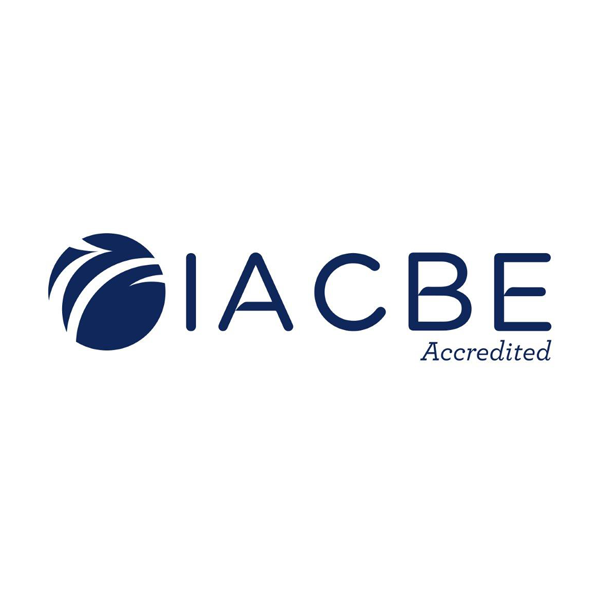 IACBE Accredited Program
The Ross College of Business at Franklin University has received specialized accreditation for its business programs through the International Accreditation Council for Business Education (IACBE) located at 11960 Quivira Road, Suite 300, Overland Park, Kansas, USA. For a list of accredited programs please view our member status page.
Learn More
Your Best Value B.S. Entrepreneurship
Choose Franklin's accredited B.S. Entrepreneurship and get a high-quality degree that fits your life and budget.
Keep the Credit You've Earned
On average, students transfer in 2/3 of the credits required.
Transfer MORE Credits, Pay LESS tuition*
Max Transfer Credits
Avg Transfer Credits
*$398 per credit, 124 Total Credits, 94 maximum transfer credits, 77 average transfer credits.
Have Credit? Save Time!
Previously earned credit saves you time toward your degree.
Completion time is calculated based on full-time status and average transfer credits.
×
Tuition Guarantee
Inflation-proof your degree cost by locking-in your tuition rate from day one through graduation.
Curriculum & Course Descriptions
124 Semester Hours
Fundamental General Education
English Composition
ENG 120 - College Writing (4)
In this course, students acquire the writing competence necessary for conducting and presenting research. A variety of assignments, beginning with personal reflections, build upon one another, as students develop ideas that respond to, critique, and synthesize the positions of others. Students systematize and organize knowledge in ways that will help them in all of their courses. The course also emphasizes the elements of good writing style, appropriate grammar and mechanics, clarity of language, and logical and cohesive development. It culminates in submission of a documented research paper.
Mathematics
MATH 215 - Statistical Concepts (4)
This course introduces the student to statistics with business applications. The course covers both descriptive and inferential statistics. Topics included are: measures of central tendency; measures of dispersion; graphical displays of data; linear regression; basic probability concepts; binomial and normal probability distributions; confidence intervals; and hypothesis testing. These topics will be covered using a basic knowledge of algebra and Microsoft Excel. Note, this course has proctored exam(s).
OR MATH 160 - College Algebra (4)
This course is designed to prepare students for Applied Calculus and Discrete Mathematics and to provide the mathematical background needed for the analytic reasoning used in other courses. Topics include functions and their graphs, including exponential and logarithmic functions; complex numbers; systems of equations and inequalities; matrices; basic principles of counting and probability; and other selected topics. Note, this course has proctored exam(s).
Choose either MATH 140 Introduction to Quantitative Reasoning or MATH 150 Fundamental Algebra as the prerequisite to MATH 215. Choose MATH 150 Fundamental Algebra as the prerequisite for MATH 160. Course can count as a University Elective.
MATH 215 is recommended since it is a prerequisite for DATA 300, a program required course.
Social and Behavioral Sciences
ECON 220 - Introduction to Macroeconomics (4)
An introduction to economic theory involving the basic underlying causes and principles of the operation of an economic system. Emphasis is placed on studying the economy as a whole. Issues of inflation, unemployment, taxation, business cycles and growth are discussed in the context of the global economic system.
2 credits from the following types of courses:
Choose additional coursework from the Anthropology, Psychology, Political Science, or Sociology disciplines,
Science
6 credits from the following types of courses:
Two courses from the Science discipline. One course must have a lab component.
Arts & Humanities
6 credits from the following types of courses:
Choose from the Art, English Literature, Fine Arts, Humanities, Music, Philosophy, Religion or Theater disciplines.
Additional General Education
PF 121 - Basic Learning Strategies (2)
This course introduces students to the Franklin University community and provides strategies for successful transition to and participation in that community. Topics include University resources and procedures, strategies for advancing communication skills, the use of electronic tools to participate in virtual environments, and the development of an academic and career plan.
OR PF 321 - Learning Strategies (2)
This course prepares students to be successful lifelong learners both academically and in their chosen careers. Franklin courses require a high level of self-directed learning and focus on skills required in the workplace and the classroom that are easily transferable between the two environments. The course includes strategies for advancing communication skills, including the use of electronic tools to participate in virtual environments. The assignments and activities in the course are created to closely simulate teamwork found in the workplace.
COMM 150 - Interpersonal Communication (4)
By using applied critical and creative thinking, students in this course will develop a set of communication skills that will enhance their personal and professional relationships and endeavors. This course will focus on skill development in key areas such as self, perception, listening, verbal messages, conversations, relationships, conflict management, persuasion, and public speaking.
OR SPCH 100 - Speech Communication (4)
This public-speaking course emphasizes the fundamentals of extemporaneous speaking. Skill-building activities and assignments focus on research, organization, reasoning, style and delivery of presentations as well as listening and audience engagement.
ENG 205 - Business & Professional Writing (4)
This is an intermediate composition course focusing on writing for business and professional purposes. Students will review the writing conventions commonly expected within business and professional environments, as well as strategies for analyzing rhetorical situations within those environments. Coursework includes analysis, revision, and research exercises, as well as substantial practice in composing business correspondence. The final project is an extensive, researched business proposal developed in stages and presented to the class. Students will be encouraged to relate course materials to their major programs and workplace experiences.
Major Foundational
ACCT 202 - Financial/Managerial Acct for Non-Majors (4)
This course is an introduction to financial and managerial accounting. It is designed for non-accounting majors. Financial accounting emphasizes how general purpose financial statements communicate information about the business's performance and position for users external to management. It emphasizes how the accountant processes and presents the information. The course also examines the major elements of the financial statements. The managerial accounting portion of the course studies internal reporting and decision-making. The course assists those who wish to learn "what the numbers mean" in a clear, concise and conceptual manner without focusing on the mechanical aspects of the accounting process.
BSAD 220 - Business Law (4)
A study of the everyday legal problems encountered in business with emphasis on the areas of legal procedure, contracts, agency, employment law, business organizations and torts, with cases relating to these and other areas.
ECON 210 - Introduction to Microeconomics (4)
An introduction to economic theory involving the examination of how decision making by firms and individuals is shaped by economic forces. Emphasis is placed on demand, supply, market equilibrium analysis, and basic market structure models. The invisible hand as the driving force for economic decisions as well as market externalities are discussed. The class concentrates on providing a balanced approach to studying economic agents' behavior and the global implications and outcomes.
FINA 301 - Principles of Finance (4)
This course is designed to survey the field of finance and provide the foundation for more advanced finance coursework. Topics include sources of business and financial information, financial statement analysis, the time value of money, the nature and measurement of risk, financial institutions, investments and corporate finance.
MGMT 312 - Principles of Management (4)
This course explores the basic concepts and processes of management. Students will explore the functional roles and processes of planning, leading, organizing, and controlling comprising the manager role. Students develop skills related to the manager function that are required in today's competitive environment.
MKTG 300 - Marketing (4)
Theory, strategies and methods are foundational to the informed practice of marketing. Students investigate the importance of marketing to an organization or cause, the interrelationship of the difference phases of marketing, the marketing of goods versus services, analysis and identification of markets, pricing strategies and digital marketing tactics.
Completion of ACCT 215 - Financial Accounting & ACCT 225 - Managerial Accounting can fulfill the ACCT 202 requirement.
Major Area Required
ENTR 395 - Foundations of Entrepreneurship (4)
Foundations of Entrepreneurship is an introductory course that examines the theory, practice, and tools of entrepreneurship. Various entrepreneurship structures and how such structures result in different unique pathways to success are explored. Students will focus on the importance of developing an entrepreneurial mindset as they assess their individual values and determine their affinity for entrepreneurial thinking, while also reviewing the risks and rewards of entrepreneurial businesses in the context of their chosen entrepreneurial philosophy. Finally, students will identify and evaluate opportunities for new ventures, and consider a strategic approach for successful business plan development.
ENTR 400 - Commercialization of Entrepreneurial Products & Services (4)
This course examines the techniques for the commercialization of the products or services offered by the entrepreneur. Students will be taught how to measure the realistic demand for their product or service. Primary and secondary marketing, including research, will be emphasized and addressed. Students will learn how creativity transitions to innovation. Value propositioning, branding, and pricing will be significant topics of discussion. In bringing products to market, students will be taught how to make use of cost-effective, cutting edge tools such as social media.
ENTR 420 - Managing Micro Business & Generating Funding (4)
This course covers the critical role of effective leadership in the successful growth of a new business entity. Students will learn the logical approach to recruiting and leading an effective team. Focus will also be on all aspects of entrepreneurial finance and funding. Students will learn how to make use of a standard accounting software package. Also covered are the fundamentals of raising capital, both debt and equity. Building on prior financial training, students will learn the unique characteristics of analyzing small business financial statements with an eye toward potential valuation. Finally, asset acquisition and wealth strategies will be a topic pertinent to all who desire to pursue an entrepreneurial venture.
ENTR 495 - Entrepreneurship Capstone (4)
In this course, a totally integrated business plan will be developed that encompasses all of the functional entrepreneurial areas covered in the program that are essential for supporting the creation of a new entrepreneurial venture. The business plan will be designed and tested via a simulation program completed by the student. The final draft of the plan will be presented not only to faculty but also to an investment professional for review and reaction.
MKTG 340 - Digital Marketing (4)
Students investigate and evaluate various digital marketing and communication strategies and tactics. An emphasis is placed on critical evaluation skills, as well as social media, search marketing, content marketing, and evaluation of digital marketing initiatives. Students create a full digital marketing plan for a real-world company.
Major Electives
At least 12 credits from the following courses:
HRM 300 - Human Resources Management (4)
An introduction to the human resources function and related elements and activities. The course outlines the roles and functions of members of the human resources department, as well as educating others outside human resources, in how their roles include human resources-related activities. The student will learn about the evolution in human resources management as we know it today. Emphasis is placed on the modern day importance of HRM and the new "corporate view" of the function. Additionally, the student will be exposed to the view of HRM from the perception of both management and subordinate employees. The importance of maintaining fair and equitable compensation and benefit programs will be discussed. The student will be exposed to practical situations and problem solving regarding areas of employee counseling, discipline and termination. Equal Employment Opportunity will be discussed in order for the student to understand its need, importance and the legal issues surrounding it. Other critical areas of training and development, staffing and strategy will also be explored.
AMGT 440 - Project and Team Management (4)
The focus of this course is on the effective management of projects and the teams responsible for project implementation. This course covers the fundamental theory and practice of project management in an organizational setting. Students learn to apply knowledge, skills, tools, and techniques necessary for effective functioning in a project environment. The course will also provide insights into the management processes related to project team development as well as the project team lifecycle and its dynamics. Accordingly, activities and assignments in this course are designed to help students understand the nature of successful project planning and execution, as well as project team formation and management.
AMGT 450 - Organizational Supervision (4)
This course is designed to provide the framework and foundation of what it takes to be a first line manager or supervisor. Students will be introduced to the many skills required of a supervisor such as planning and controlling activities to accomplish organizational goals. Areas such as communication, ethical decision-making, conflict management, interpersonal relations and employee development will be explored.
MGMT 325 - Organizational Behavior (4)
This course focuses on the organizational processes and theoretical constructs related to organizational behavior. The roles of leaders, followers, and teams and their influence on the culture and performance of an organization are addressed through the analysis of key organizational behavior concepts and related cases. Topics will include: values, perception, attitudes, assumptions, learning, motivation, conflict, diversity, and change.
MKTG 320 - Advertising & Promotion (4)
A study of fundamental principles and practices of advertising that emphasizes the development of a creative strategy and the decision-making process for the recommendation, implementation, and evaluation of a promotional campaign in support of the organization's strategy.
MKTG 330 - Marketing Behavior (4)
An understanding of consumer decision processes is developed through application of behavioral sciences. Organizational decision-making processes are also considered. The implications of these processes are considered in relation to marketing, organizational strategies and decision making.
BUSA 200 - Database Fundamentals (2)
This introductory course focuses on applying information technology to business strategies using databases. The student will gain a working knowledge of current database technology, including relational database concepts, database design, data extraction, and data warehousing while working with database applications. Note, this course has proctored exam(s).
DATA 300 - Introduction to Analytics (4)
This course introduces the fundamentals of Business and Data Analytics. Students will learn the fundamentals of business problem framing, data wrangling, descriptive and inferential statistics, data visualization, and data storytelling in analytics. Not open to students with credit for INFA 300.
PF 106 - Introduction to Spreadsheets (1)
This course focuses on using spreadsheets to solve business applications.
ACCT 215 - Financial Accounting (4)
An introduction to accounting emphasizing how general purpose financial statements communicate information about the business corporation's performance and position for users external to management. Approximately one third of the course emphasizes how the accountant processes and presents the information and includes exposure to recording transactions, adjusting balances and preparing financial statements for service and merchandise firms according to established rules and procedures. The balance of the course examines major elements of the statements such as cash, receivables, inventory, long-lived assets, depreciation, payroll, bonds, and other liabilities and stocks. Concepts of this course are applied to Managerial Accounting (ACCT 225). Students are advised to avoid any time lapse between these courses.
ACCT 225 - Managerial Accounting (4)
The study of management accounting for internal reporting and decision-making. The course introduces a business-management approach to the development and use of accounting information. Major topics include cost behavior, cost analysis, profit planning and control measures. Accounting for decentralized operations, capital budgeting decisions, and ethical challenges in managerial accounting are also covered.
University Electives
32 credits from the following types of courses:
Any General Education course at the 100 or 200 level
Additional Requirements
All students are required to pass College Writing (ENG 120), and either Basic Learning Strategies (PF 121) or Learning Strategies (PF 321) prior to enrolling in any course at the 200 level or above. Students who enroll at Franklin with 30 or fewer hours of transfer credit are required to pass PF 121 Basic Learning Strategies in place of PF 321 Learning Strategies. Interpersonal Communication (COMM 150) or Speech Communication (SPCH 100) must be taken prior to enrolling in any course at the 300 level or above. Students must also meet the University algebra competency requirement.
| 2022 - 2023 Tuition  | Cost Per Credit |
| --- | --- |
| Standard tuition | $398 |
| B.S. in Nursing  | $298 |
| Current service members | $250 |
| International students | $526 |
See How Franklin Compares
 
67% LESS IN TUITION
For students taking 31 credits per year, Franklin University's undergraduate tuition for the 2021-2022 academic year is $12,338. According to Collegeboard.org, that's about 67% less than the national average private, nonprofit four-year college tuition of $38,070.
A learning outcome map functions as a roadmap to help guide students' progress through their program of study. Click HERE to view the B.S. Entrepreneurship matrix.
1. To be awarded an undergraduate degree, students must:
Successfully complete all courses required in the major program, including:
General Education
Business or Professional Core
Major Area and Elective Courses
Technical transfer credit (for specific degree completion programs only)
2. Meet these grade point average (GPA) requirements:
All students must attain a minimum Franklin University cumulative GPA of 2.00
All students must attain a minimum GPA of 2.25 in the major area, and each major area course must be completed with a grade of "C" or better to count toward degree requirements
3. Complete the residency requirement
Students seeking a bachelor's degree must complete a minimum of 30 credit hours at Franklin University to be eligible for a degree. Students seeking an associate's degree must earn 20 credit hours overall in residence at Franklin University to be eligible for a degree. 
4. Complete the payment of all requisite tuition and fees
5. Not be under disciplinary dismissal due to academic dishonesty or a violation of the Student Code of Conduct
Program Chairs and Academic Advisors are available for consultation to provide information and guidance regarding the selection of courses, the accuracy of schedules, and the transfer process. However, students are responsible for understanding and meeting the degree requirements of their major program or degree and for planning schedules accordingly.
Overall Residency Requirements
Students seeking a bachelor's degree must complete a minimum of 30 credit hours at Franklin University to be eligible for a degree. Students seeking an associate's degree must earn 20 credit hours overall in residence at Franklin University to be eligible for a degree. 
Course Level Requirements
A student must have 40 credit hours overall that are equivalent to 300/400 level Franklin University courses for a bachelor's degree. A student must have a minimum of 12 credit hours of courses that are equivalent to 200 level or above for an associate's degree.
Business Core Requirements
Majors that have Business Core requirements are Accounting, Applied Management, Business Administration, Business Economics, Business Forensics, Energy Management, Entrepreneurship, Financial Management, Financial Planning, Forensic Accounting, Human Resources Management, Information Systems Auditing, Logistics Management, Management & Leadership, Marketing, Operations & Supply Chain Management, and Risk Management & Insurance. The Business Core is the foundation of the related academic disciplines appropriate for a baccalaureate degree in business. The purpose of the Business Core is to provide students with a conceptual understanding of organizations, how the functional areas interrelate to achieve organizational goals, and how to apply professional decision-making competencies and technical skills in today's environment. After completing the Business Core, graduates will be able to:
analyze an organization's accounting information in order to develop sound business decisions
identify and apply valuation models relevant to an organization's financial decisions
identify the impact of forces influencing the major functional areas of business (e.g., ethical, legal, technological, economic, global and social)
apply marketing activities to the delivery of goods and services in business-to-business and business-to-consumer markets
apply interpersonal and resource management skills to enhance business success
Business Principles (BSAD 110) is a Business Core prerequisite. Transfer students with the equivalent of four business courses are not required to take Business Principles.
Major Area Requirements
A student must have 20 credit hours in the major area that are equivalent to 300/400 major level Franklin courses for a bachelor's degree. A student must have 12 hours of major area courses that are equivalent to 200 level or above for an associate's degree. A minimum 2.25 GPA is required in the major area for students enrolled in either the associate's or bachelor's degree programs, and each major course must be completed with a grade of "C" or better to count toward degree requirements.
Capstone Requirement
Every major has a capstone experience for which credit cannot be transferred into the University. This is a Franklin course designed to integrate and assess the learning outcomes specific to each major as a whole. This course should be taken as the last major course. If, given the academic scheduling process and the student's projected graduation date, this is not possible, then the student should have Senior Standing (90 or more credit hours), plus the skill-based General Education courses (COMM, SPCH, WRIT, MATH, COMP), all business or professional core courses, and the capstone prerequisite courses.
Subsequent Degree Requirements
Students pursuing subsequent bachelor's degrees must earn in residency at Franklin University a minimum of 30 credit hours at the 200 level or above, of which a minimum of 16 credit hours must be major area courses equivalent to 300/400 level courses.
Additional Degree Requirements
Students seeking an additional bachelor's (or associate's) degree must successfully complete a minimum of 30 credit hours (including the major requirements) beyond the first bachelor's (or associate's) degree. (See the "Subsequent Degree" section of the Academic Bulletin.)
Transfer Credit
Transfer credit and credit awarded on standardized exams, proficiency exams or portfolio credit awarded by another institution will not count toward the residency requirement at Franklin University. Credit awarded based on proficiency examination or portfolio evaluation conducted by Franklin University may apply as appropriate major area credit, but will not reduce the hours required toward the residency requirement.
Administrative Service Manager
Administrative Service Managers coordinate the supportive services of a company or organization, such as planning budgets, allocating supplies, and managing records.
Management Analysis
Management Analysts conduct organizational studies and evaluations to identify opportunities for improvement, including increased efficiency and streamlined operations and procedures.
Operations Manager
Operations managers ensure smooth, efficient and profitable operations by planning and directing a company's resources, suppliers and activities.
Purchasing Manager
Purchasing Managers oversee the buying of goods and services, including analyzing supply and demand and negotiating supplier contracts.
Small Business Owner
Small Business Owners plan, direct, and manage all functions from operations to marketing to accounting, ensuring business health and profitability.
Social & Community Manager
Social & Community Managers direct, coordinate, and manage a variety of activities related to social service programs or organizations, including resources, staff or volunteers, and program quality
Gain in-demand skills sought by employers with curriculum that teaches you:
Conduct commercial evaluation into pricing strategies to clearly understand the value of a new product or service
Identify new market segments or existing opportunities within a specific industry
Evaluate competitive landscape to stay abreast of competition, including strategy, pricing, and general market activities
Develop and implement a strategic launch plan as measured by financial, technical, and geographic factors that may affect present and future product needs
Plan and implement product launch marketing campaigns while utilizing branding, product positioning, and social media
Develop and maintain marketing budgets and goals to support new product or service campaigns
Keep abreast of market needs, industry trends and competitive climates, determining business impact and developing course-correction and action plans where necessary
Utilize business valuation and other analyses to determine the amount of investment capital needed for business startup or development
Understand and differentiate all avenues of financing, including venture and equity capital, angel and crowd funding, loans, and grants
Create detailed business, marketing, and production plans that can be presented clearly and concisely to potential investors or firms
Understand the processes and terms associated with acquiring investment capital, such as company shares, roles, debt financing, and rates of return
Ensure that business strategies are incorporated into organizational activities in order to create industry or market competitive advantage
Support best-in-class delivery of customer experiences by monitoring activities and resolving issues effectively and efficiently
Review and improve operational activities to meet best practice standards and achieve workflow efficiencies
Use statistical models and tools in the development of corporate demand forecast, long-term infrastructure planning, and project prioritization
Lead planning and execution of administrative initiatives, ensuring high-quality, customer-focused, cost-effective operations
Analyze business and sales processes, identifying opportunities and defining strategic initiatives to improve operations, enhance margins, expand channels, and optimize offerings
Work within various business functions to develop and execute tactical projects, sustainability initiatives and business-generating activities to achieve business goals and revenue targets
Lead operations planning activities to drive strategic plan alignment and tactical plan achievement
Create cross-functional processes and procedures for effective and efficient operations and workforce utilization
Employ analytics, such as customer segmentation, acquisition and retention models, and forecasting to identify meaningful efficiencies and drive financial outcomes
Apply risk assessment and contingency planning to determine optimal approaches for strategic plans
Perform comprehensive analyses and strategy development related to financial performance, outcomes, metrics, and bottom-line improvements
Drive critical growth initiatives based on current business context, applying core organizational competencies to leverage market opportunities
Collaborate with key stakeholders, including leadership, marketing, sales, industry analysts, and relationship management teams, in gathering data to define market positioning, product needs, and go-to-market strategies
Develop business plans and sales strategies to achieve sales goals and improve profitability
Prioritize project portfolios based on growth potential, required resources, financial returns, and strategic alignment
Construct business analyses, generating strategic recommendations related to organizational and competitive markets
Evaluate organizational performance using a strategic decision-making process
Identify business trends and address performance issues based on financial reporting analyses
Leverage business and financial models and tools in assessing costs, revenues, margins, and opportunities for growth
Create and manage a budget based on business drivers, policies and procedures
Collaborate with various functional areas to ensure that financial objectives are met
Analyze general ledger accounts to ensure accuracy and gain key business insights
Ensure that productivity numbers, sales, and budgets are met and that reconciliations and analyses are accurate
Monitor the general ledger for proper mapping of inventory transactions, revenue accounts, and billing department activities
Frequently Asked Questions