Financial Aid
Franklin University Financial Aid
Get information about Financial Aid at Franklin University
Deciding to continue your education is a wise investment. The Financial Aid office at Franklin University is here to help you get the funds you need to pay for your education. We are committed to providing you with options for meeting your educational expenses using eligible federal, state, local and institutional resources while maintaining a focus on minimizing debt.
Our helpful staff can assist you with general information or help you manage any issues during your time as a Franklin University student. If you'd like to speak with a representative, contact us at 1.877.341.6300.


Financial Aid Promise
We promise to assist you in achieving your educational goals by providing guidance and support in paying for your education. Through teamwork, we will promote professional and technical enhancements in an effort to be timely and accurate in the administration of Financial Aid. Each Financial Aid employee is held to the highest ethical principles, as defined by our code of conduct. For more tips about paying for college, visit our Back To College Blog.

Financial Aid News
Deadlines for 2017-18
It is once again time to complete a new FAFSA for the new 2017-18 year!
The priority processing deadlines are:
Summer 2017: March 15, 2017
Fall 2017: June 15, 2017
Winter 2018: October 1, 2017
Check Out What You Need to Know About the 2017-18 FAFSA
Visit Applying for Financial Aid to view the application process and other important information. Don't delay - file early!
The Free Application for Federal Student Aid (FAFSA) is the only form that a student is required to complete to be considered for student assistance from any of the Title IV, HEA programs. No additional application or other request for information can be required by an institution in support of the student's request for Title IV, HEA program assistance, except for information needed to ensure the student's eligibility for such assistance (e.g., information needed to complete verification or to demonstrate compliance with the student eligibility provisions of the HEA and the regulations).
updated 1.17.17
Financial Aid Counselors are available throughout the week during designated times to accommodate students' busy schedules.
Appointment Hours:
Monday and Wednesday: 9am-6pm
Examples of items for discussion during your 30-minute appointment are:
eligibility issues
verification resolution
recalculation of aid due to enrollment changes
changes in enrollment status
dependency overrides
special circumstances

Walk-In Hours:
Mondays-Thursday: 4pm-6pm
Examples of items to discuss during your 15 minute session are:
questions about FAFSA or other forms
loan status
emergency loans
general financial aid information

Phone Hours: Counselors are available during these times to answer eligibility questions.
Monday-Thursday: 9am-5pm
Friday: 9am-2pm

Contact Information:
For Saturday hours, please see the Contact Directory
Phone: 614.797.4700 or 1.877.341.6300
Fax: 614.255.9478
Email: finaid@franklin.edu

This feature is intended for Financial Aid questions.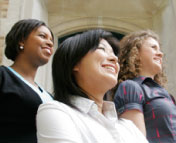 Ready to start an application?
Franklin's student-centered philosophy is one of the many reasons so many students choose us!
START YOUR APPLICATION